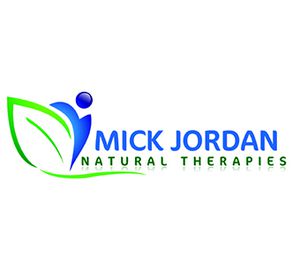 Member since 2005
Mick Jordan - Inner Essence Natural Therapies
c/o Total Balance
22 Bluff rd
Black Rock VIC 3193
Servicing area: Black Rock, Brighton, Mentone, Highett, Beaumaris, Moorabbin, Melbourne
Chronic health issues
Heavy metal testing
Natural medicine
...
Want to find out my availability, pricing or opening hours? Click on Send Me Details Now to get started.
Clicking on the Send Me Details Now button opens an enquiry form where you can message Mick Jordan directly.
We aim to provide excellence in complementary health care to ensure that every individual receives the best possible confidential advice and treatment for their condition and opening times to suit even the busiest life styles.
About Me
---
"My success in treatment is due to my own experience, gained over the years establishing the CAUSE, rather than just treating the symptoms..."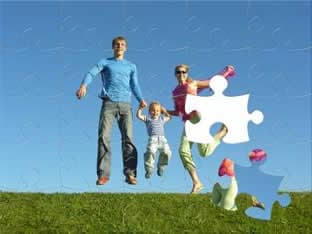 *** PRINT THIS PAGE AND RECEIVE A 20% DISCOUNT ON YOUR FIRST APPOINTMENT!!!

About
MICK JORDAN

Mick Jordan is one of Australia's most experienced Sports/Remedial Massage Therapists and Naturopath, with over 18 years of clinical experience.

Mick holds an Applied Science Degree as well as a Graduate Diploma from Monash University. His sporting background led him to study massage at the Australian College of Natural Medicine where he completed a Diploma in Massage Therapy. He then continued his studies at the Southern School of Natural Therapies with a Diploma in Sports & Remedial Massage. Mick went on to study 4 years of Naturopathy at the Australian College of Natural Medicine and was the proud recipient of the College's "Outstanding Naturopath" award.

A key element of his practice is providing information specific to what each patient is seeking help for. Using state of the art diagnostic equipment enables Mick to find the root cause of any health issues you may have rather than just treating symptoms. The primary focus is to provide the least invasive, most efficacious, non-toxic therapies that address the cause of illness, not simply the suppression of symptoms.

Mick has worked as part of the Medical Team for our Australian Athletes at Sydney 2000, Athens 2004 , 2008 Beijing, 2012 London Paralympics, 2006 Melbourne Commonwealth Games, 2007 FINA World Swimming Championships and World 2009 adn 2010 Alpine Ski Championships. Mick currently works with the St. Kilda Football Club (since 2001) as a Sports Trainer and Sports/Remedial Massage Therapist.

Mick has also been invloved in extensive research, writing and public speaking lecturing on variety of natural therapy topics. A dynamic and accomplished speaker, Mick is well known in his community, lecturing on a wide range of health topics.

Get Started on the Road to Optimal Health -- Call Mick on (03) 8585 2222

A Little About Inner Essence Natural Therapies

At Inner Essence, our practice is based on the same basic bio-medical science foundation that allopathic practice is; however, our philosophies and treatment approaches differ considerably from our conventional counterparts.

When it comes to carrying out tests, all Inner Essence's diagnostic screening machines are scientifically endorsed. And any lifestyle and diet advice given is based on a strong foundation of scientific and empirical evidence

Gift Vouchers: Gift Vouchers are available for the perfect gift of well-being for your special someone. You can even pay over the phone via credit card and we will post your voucher to you free of charge!

Concession Fees: Concession fees are available on request with a current health care card, pensioner card or full-time student card.

Payment Methods: Cash, Cheque or EFTPOS/Credit Cards

Health Rebates: Rebates are available from most health funds.

_ _ _ _ _ _ _ _ _ _ _ _ _ _ _ _ _ _ _ _ _ _ _ _ _ _ _ _ _ _ _ _ _ _ _ _ _ _ _ _ _


Our Guarantee:
We stand behind the quality of our services and wellness programs. We believe our treatment programs are the best step that anyone can take to improve their health. We'll even take the stress out of making an appointment by guaranteeing our results with a 100% money back guarantee.

Our 3 Step Guarantee is based on the Latest Scientific Research. If your Pain or Symptoms haven't been replaced by a feeling of Wellbeing and Vitality after two months of following our suggestions we will: One, give you a complete no questions asked refund on services, or Two, treat you for free until it is OR Three, book and pay for your next treatment with a competitor!

* see Terms & Conditions below

_ _ _ _ _ _ _ _ _ _ _ _ _ _ _ _ _ _ _ _ _ _ _ _ _ _ _ _ _ _ _ _ _ _ _ _ _ _ _ _ _

Testimonials:
.....from those who have experienced Mick's work…



"Training and competing in Endurance sports puts immense strain on the body both physically and mentally. It's imperative to maintain a healthy immune system, remain injury free and mentally fresh in order to complete an endurance event let alone succeed at one.

Working with Mick has enabled me to speed my recovery from large training days, remain consistent with my training program and improve my health. Mick's vast knowledge and experience in treating and preventing injuries, and also enhancing overall health is exceptional."
- Jodie Scott, Vic (IronMan Triathlete)

"Since seeing Mick my digestive function improved greatly, I now have better absorption of nutrients which has given me a better feeling of wellbeing. My skin is much clearer (face & body) and I am now FREE of Eczema. But most importanly, I have dramatically improved my allergies! 90% reduction in symptoms! Yah :-)

I also have more energy, more stable appetite, better mind set and better overall health

Awesome Service, Mick you're "Rad" :-)"
- Gretchen Gillbanks


"I came to see Mick for my back/neck pain from my very heavy sport workloads. Mick's knowledge of performance & recovery, product advice (to enhance the body), enabled superior recovery after my football games. Mick also provided me with the knowledge to continue my training & performance.

Thanks Mick, really appreciated all your help and advice. "
- Ben, Beaumaris, Vic


Want to read more testimonials? Then just head on over to the Testimonial Page on the Inner Essence Natural Therapies website.

For more information about the best services for your needs or to organise an appointment - just give us a call!
Qualification details
---
Mick Jordan, B.Sc, RMT, ND
Bachelor of Science (Monash University)
Adv Dip Naturopathy (with honours) (ACNM)
Adv Dip Massage Therapy (ACNM)
Adv Dip Remedial/Sports Massage (SSNT)
Touch For Health levels 1-4
Certificate Of Biomesotherapy/Biopuncture ) (AAOH)
Certificate Of Advanced Biomesotherapy/Biopuncture ( AAOH )
EFT Trained
Sports Trainer (SMA)
Senior First Aid Level 2 (Red Cross)

Medical Team Athletics Australia (Sydney, Athens, Beijing, London & Rio Games)
2001-present - StKIlda Football Club


Mick is a Registered Member with :-
AAMT - Australian Association of Massage Therapists
ANPA - Australian Naturopathic Practitioners Association
FNTT - Federation of Natural & Traditional Therapists LTD
AAOH - Australian Association of Homotoxicology
ASADA - Australian Sports Anti-Doping Authority
SMA - Sports Medicine Australia
NRF - Neuro Recovery Foundation
---
See Also...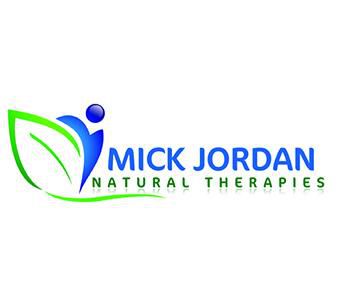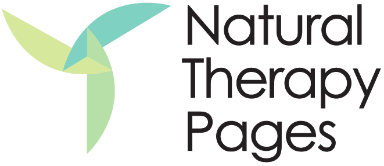 Mick Jordan - Inner Essence Natural Therapies