Member since 2019
Inner Healing Path
Growth
Physical ailments
Weight loss
...
Want to find out my availability, pricing or opening hours? Click on Send Me Details Now to get started.
Reiki Healing - Hypnotherapy - HeartEnergetix
Inner Healing Path - Hypnotherapy and Reiki
---
Do you feel like you have more potential in life?
Maybe anxiety runs in your family?
Perhaps you find yourself continuing the same habits of your parents?
Want to improve insomnia, general health, loose weight, stop smoking?
Let me help you with exploring your desires and potential and heal whatever is holding you back in life. Maybe you feel anxiety, depression, phobias or physical ailments, some days you have negative feelings or you just simply feel like you are not living to your highest potential.
This is a safe space for you to simply be yourself and allow yourself to reveal who you really are with either a beautiful Reiki healing or Mindenergetix
Let me help you embark on a life changing journey of possibilities!
---
ABOUT
Hi, I'm Helen
Every single moment of my life has led me to where I am today. My personal journey has brought me here and will bring me to wherever I need to go. I believe that anyone has the right and the chance to heal themselves (physically, emotionally, mentally, spiritually) and to move forward in life leaving the things that are holding them back.
Through my own personal journey of self-exploration and healing, I can now pass this on to others. Helping to raise awareness and help people to release their negative patterns and blocks is my passion.
I believe that anyone has the right and strength to break their patterns and live a life full of freedom and happiness, leaving behind beliefs that were holding them back.
I help to remove these subconscious blockages that have been locked in to our subconscious minds from childhood age.
Who I work with:
People that are willing to make a positive change in their life and release whatever they feel is holding them back.
How I work:
The blend of consciousness, hypnotherapy and energy will release the issue right at the core and help you work through any belief patterns and negative blockages that have been held within your subconscious. I hold space, guide and empower you on your own healing journey. My philosophy is to fully support, empower and give you the resources to heal yourself.
My personal life:
I was born in Italy and came to Australia in 2010. Here is where I came across different healing modalities.
I love spending time outdoors, gardening and nature.
I also love Yoga and try to meditate on a daily basis.
My credentials:
OH&S inspector: qualified in EU countries
​
Reiki Master: having completed all 3 courses as per the Usui Reiki Ryoho Lineage
​
Certificate in hypnosis
Diploma of Clinical Hypnotherapy and Pratictioner of HeartEnergetix as well as the Advanced Diploma of HeartEnergetix.
---
What is HeartEnergetix?
Through HeartEnergetix you are able to identify the core of whatever is holding you back. Using hypnotherapy and deep energy work combined, we are able to track back to the very first time the issue showed up for you, engaging healing techniques where you release and transform.
During a HeartEnergetix session we use several techniques to guide you on your own journey of healing.
Although under trance, you will be fully aware of what is happening. Letting go of your conscious mind and allowing whatever surfaces from within, will achieve the greatest healing during your session. As a therapist I will hold you safely throughout what may emerge, whilst you might experience some discomfort emotionally, the rewards of releasing whatever is holding you back can be life changing.
Benefits of Mindenergetix:
Releasing and managing stress, anxiety, panic or depression
Assisting to work through Grief
Overcoming fears and phobias
Chronic pain and health-related issues
Weight loss and eating disorders
Sleep difficulties ans insomnia
Self-esteem and confidence
Clearing traumas and life-debilitating experiences
Anger, hurt, resentment, grief, fear and other negative emotions
Relationship (past and present)
Performance, study, public speaking
Pre, during and post pregnancy
1 x 2.5 hours HeartEnergetix Session = $280
This includes a 15 minute free consultation either in person or via phone call and a follow up call after your session.
Together we will discover what is holding you back and releasing any issues at the core within a safe and supported environment
---
What is Reiki?
Reiki was founded by Usui Mikao of Japan. The system was originally taught direct from Usui to student and there were no specific records kept to indicate a date when the practice began. However from research conducted it is believed to have been well in existance by 1922.
Reiki is a gentle, effective energy healing method, which treats the whole individual, not just the symptoms of a disease. With Reiki the practitioner acts as a conduit for the healing energy of the universe to flow through his/her hands to the individual or animal, causing a shift toward health at the deepest levels. It restores balance and harmony to a person or animal's entire being: physical, mental, emotional, and/or spiritual. Reiki can also be used to accelerate personal growth and healing and as importantly can be a practise for maintaining wellness.
Benefits from Reiki:
improvement in concentration and memory
increase in ability to solve problems creatively
reduction in anxiety, anger and tension
improved relationships, compassion for self and others
ability to manage physical pain more effectively
more focus and clarity in thinking
developing deeper personal wisdom
overall greater wellbeing, balanced and inner happiness
1 hour Reiki Session = $90
1.5 hour Reiki Session = $125
1 distance healing hour = $65
​
Treatments include welcome tea
Package deals are available
​
Want to learn Reiki?
REIKI COURSES available - get in contact to find out more!
​
REIKI 1 - Shoden $350
REIKI 2 - Okuden $400
---
Get in touch
Qualification details
Reiki Master
Clinical Hypnotherapist
Advanced HeartEnergetix Practitioner
---
Service categories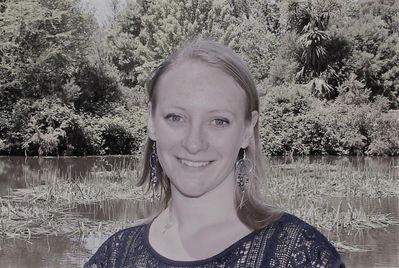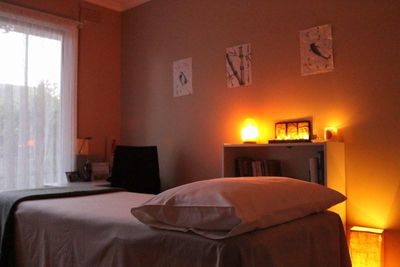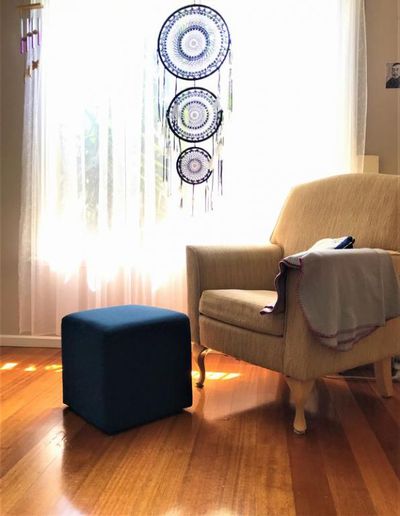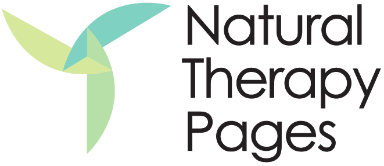 Inner Healing Path