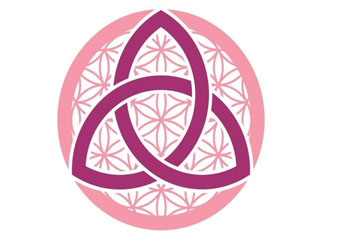 Clicking on the Send Me Details Now button opens an enquiry form where you can message Inner Serenity Massage and Healing directly
Send Me Details Now
Are you feeling stuck and unable to make changes in your life? Reaching out for help is a courageous act. Grace offers a safe, healing, and supportive space to begin your healing journey. Send an online enquiry to Grace to know more about her services.
Inner Serenity Massage and Healing
---
Focus areas
Crystal reiki
Therapeutic massage
Relaxation
Healing massage
Spiritual counselling
---
---
Grace is passionate about teaching and seeking the mysteries of the world.
Her journey began after the death of her little brother. In her grief, she was curious to find out who God was.
After becoming a secondary school teacher in Art and Religion, Grace expanded into other spiritual perspectives.
Her qualifications include massage, Isis lotus healing, Reiki, crystals and colours, cupping, Ortho-Bionomy, and aromatherapy.
Services Offered
Relaxation Massage
An effective way to relax the body and mind is with a combination of massage and essential oils.
Remedial Massage
A deep tissue massage relieves problem areas.
Massage and Healing
All the modalities below are utilised in this session. With Grace's help, you can bring balance and peace to your life.
Your energy chakras will be realigned during the session and any blocks will be removed, leaving you feeling lighter.
Isis Lotus Healing
An ancient Egyptian ritual and belief system is invoked in this three-session healing therapy session.
Reiki
A spiritual Japanese practice designed to restore and support the Qi energy. Various healing modalities are combined to meet your needs.
Raindrop Technique
For years, this method has been used as a highly effective method for balancing and rejuvenating the body using one of Young Living's most popular essential oil collections.
Spiritual Counselling
This is a great follow-up after healing when you want to change your life. It helps to change some behaviours and respond appropriately to potentially stressful situations.
Mind-Break Through Session
A six to eight-hour process that brings awareness and change to the patterns, limiting beliefs and decisions, value system, strategies, and conflict in your life.
Through this session, you'll let go of all negative emotions especially anger, sadness, fear, shame, guilt and conflict that have been keeping you stuck and limited.
Ortho-Bionomy
This gentle and pain-free modality focuses on you and your unique needs.
Through delicate and deliberate bodywork movements, your body is repositioned and stress and pain patterns are naturally released.
Testimonials from previous clients of Inner Serenity Massage & Healing:
"What would I do without Grace?! For many years I've been coming to see her to massage my body, mind and soul! You are a unique gem and I'm very lucky to have you in my life! Thank you." - Rich
"Amazing! Simply amazing….! You allowed me to go to another place, away from the stresses of every day life, a place of beauty, peace and 'ME' time. You not only relax the body but the mind with your insightful chats. I thank you as you always go above and beyond. Much Love" - Velinka
"Grace is a very special person. Coming to see her regularly for the last 6.5 years for healing and massage was one of the best decisions for my personal wellbeing that I would have made." - Ally
"You have given me such a wonderful, heartfelt experience. Thank you. More than I ever expected." - Maroula
Contact Grace to make a booking or enquire about her services.
Remedial massage with Ortho -Bionomy
1hr
Remedial Massage
Ortho-Bionomy
Message the effected pain areas ,placing the body in positions of comfort, aid relaxation and release the tissues and muscles of stress and tension
Reiki is a Japanese form of alternative medicine called energy healing. Reiki practitioners use a technique called palm healing or hands-on healing through which a "universal energy" is said to be transferred through the palms of the practitioner to the p
---