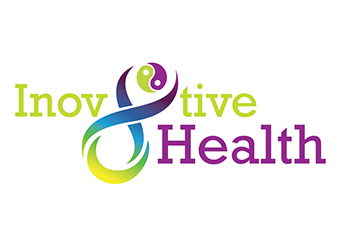 Inov8tive Health
Thank you for selecting Inov8tive Health. We are here to take care of your health care needs, and offer complete care for the whole family
Inov8tive Health
Focus areas
Sports performance
Emotions
Functional medicine
Love
Lifestyle
Optimal health
---
---
About
Using techniques like Sports Kinesiology, Nutritional Medicine, Herbal Medicine, Orthopedic assessments, , Sports Science, Traditional Chinese Medicine, Kinesiology and Exercise Science, we can identify the underlying cause of many health issues and treat them using natural methods
Connie Vakanis
Hi, my name is Connie Vakanis.

I completed my certificate III and IV in fitness in 2009 with the intention to continue on into Rehabilitation Therapy after being disheartened by the treatment I was given after multiple knee surgeries, some of which could have been avoided. However, I found Kinesiology. I was totally blown away by what I achieved in just a couple of sessions so I went on to complete a Diploma in Sports Kinesiology in 2012 and I have loved every minute of it ever since. I feel that using this model has helped not only with rehabilitation of my own injuries but that of my clients alike.

Secretly I love learning and have always had a passion for nutrition, cooking and all things natural.
I completed an Advanced Diploma in Naturopathy (2017) and completed the Bachelor of Health Sciences Naturopathy (2019) and am currently studying a certificate in Functional Medicine as well as genetic polymorphisms, epigenetics and nutrigenomics as I believe these will be amazing adjuncts to what I already do.

My interests lie in GUT HEALTH, MENTAL HEALTH, THYROID HEALTH and MENS HEALTH

QUALIFICATIONS
Bachelor Health Sciences - Naturopathy
Advanced Diploma Naturopathy
Diploma Sports Kinesiology
Certificate III and IV in Fitness
Certificate Functional Medicine (in progress)
Services
Naturopathy
Naturopathy is a holistic approach to wellness believing that the body has the ability to heal itself given the right conditions.
Like Sports Kinesiology and Functional Medicine, Naturopathy is based on the principle of treating each person individually and as a whole not based on symptomology
Naturopathy is both an art and a science and focuses on prevention medicine uncovering dis-ease long before it has become a diagnosable pathology.
A Naturopath will tailor a treatment plan based on the person as a whole using scientific and traditional evidence when prescribing the healing qualities of herbal medicine, nutritional medicine, and lifestyle advice along with flower essence therapy
Sports Kinesiology
Sports kinesiology is a new paradigm in health.
It uses nutrition, kinesiology, sports performance, orthopaedic testing, sports science, corrective exercise, rehabilitation and aspects of the Traditional Chinese medicine and acupressure systems.
The focus is on integration of all of these aspects leading to optimal health.
Sports kinesiology is vastly different to anything else seen in the health, fitness, rehabilitation and performance worlds. It has the ability to deal with emotions, biochemistry and energetic imbalances which can have negative influences upon our physiology, health and performance.

Using this model a Sports Kinesiologist is able to look beyond the superficial layers of the injury, illness, performance issue, muscle imbalance or pain and find the underlying cause to your problem and then address it using specific techniques to give you the best results.
Functional Medicine
Functional Medicine is at the forefront of Health as we know it. It is Patient-centred medical healing at its best.
It focuses on a person as a whole, finding and treating the underlying cause and not just the symptoms.
Instead of looking and treating health problems as isolated diseases, it treats individuals who may have bodily symptoms, imbalances and dysfunctions, using techniques like Advanced Diagnostic Laboratory Testing, Hair tissue mineral analysis, Blood pathology, stool, urine and saliva samples we can identify the underlying cause of so many health issues and treat them naturally using techniques like Sports Kinesiology, Naturopathy, nutritional medicine and basic nutrition.
Encompassing all of these aspects we are able to treat a person holistically and individually making it uniquely tailored to your life.
---
Contact us for more information about our services or to make an appointment.
---
---