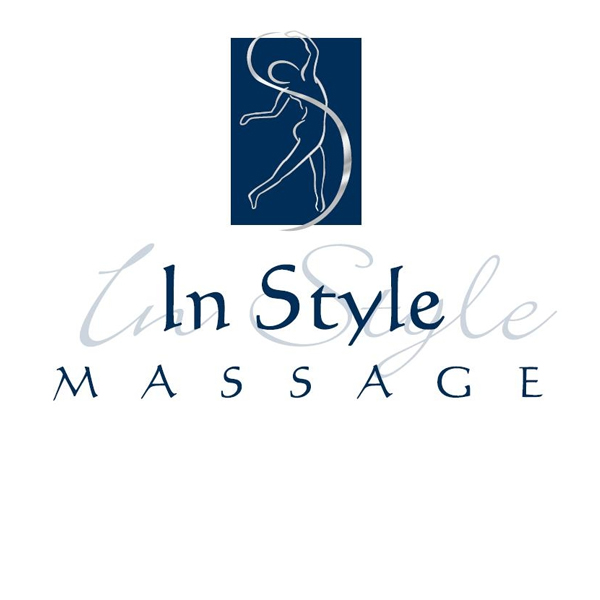 IN STYLE MASSAGE
Want to find out my availability, pricing or opening hours? Click on Send Me Details Now to get started.
Send Me Details Now
Clicking on the Send Me Details Now button opens an enquiry form where you can message IN STYLE MASSAGE WELLBEING & H directly
In Style Massage, Wellbeing & Harmony Clinic South Brisbane - Remedial Massage Therapies and Healing Book an appointment today for massage, healing or a body treatment.Experience Stillness Within & Harmony Throughout in a Central South Brisbane Clinic.
IN STYLE MASSAGE
Servicing area
Southern Brisbane
---
Focus areas
Wellness
Circulation
Lifestyle
Full body massage
Facial
Love
---
TREATMENTS AVAILABLE
CHOOSE AND COMBINE FROM:
Swedish and Relaxation massage
Remedial massage
Lymphatic Drainage
Aromatherapy and Hot Stones
Esoteric Healing
Energetic Facial Release Massage
Energy and Structural alignment
Salt Body Scrub, Aromatherapy Body Polish
Anti-Ageing Facial Spa Treatment
Anti-Cellulite / Body Treatments

ABOUT THE PRACTITIONER

Hello and welcome to In Style Massage, Wellbeing and Harmony Clinic
My name is Rachael Stiles, your health practitioner with over 20 years experience with a passion for supporting others on their own personal healing journey.
With a passion and purpose in supporting others in connection, harmony, stillness and vitality, bridging traditionally trained massage therapy techniques with esoteric healing modalities.

WHAT IS YOUR BODY TELLING YOU ?

In today's busy lifestyle its easy to get caught up in the hustle & bustle and rush & what we think we should be doing. We forget about what we need to do for ourselves & forget to honour what our bodies are telling us, sometimes through simple rest & downtime.
In a simple and innovative approach to health, healing & wellness we can give the body the opportunity to truly heal.
Encompassing a holistic yet simple approach to healing & wellness opens up a long term quality of life & living.

Call For An Appointment Today Or For More Information Call 0411626119

If you are looking to relax and unwind,or in need of a remedial treatment for injury or pain, or just looking for a gentle approach to better health then In Style Massage Wellbeing and Harmony Clinic is the place for you.
Massage Can help you recover from illness faster ,relieve muscular pain, prevent injury and support your immune system by assisting your bodys natural removal of toxins.

BOOK A TREATMENT TODAY AND EXPERIENCE FIRST HAND A SENSE OF RENEWED BALANCE, CONNECTION & HARMONY IN YOUR BODY AND LIFE

Enjoy a individualised and tailored treatment with a difference in the tranquil surroundings of Gumdale South Brisbane in the privacy and comfort of our central clinic.
Call for an appointment Today or for more information call us on 0411626119.

PRICE LIST

Half Hour Massage $45
One Hour Massage $75 with aromatherapy oils $5 extra
Galvanic Spa Anti-Ageing Facial $60
Anti-Cellulite / Body Reshaping Treatments from $25
One and Half Hour Massage $110
Half Hour Body Polish/Scrub $45
One Hour Massage & Body Treatment $85
One and Half Hour Massage & Body Treatment $120
One Hour Aromatherapy/Hot Stone Massage $90

Specials & Gift Certificates Available
** Treat your loved ones to a special unique gift or surprise them with a Gift Certificate or pamper package today **

HEALTH FUND REBATES AVAILABLE.

Trading Hours

Appointments Available

Monday- 4:30pm - 7:00pm
Tuesday- 4:40pm - 6:00pm
Wednesday 4:30pm - 6:00pm
Thursday- 4:30pm - 7:00pm
Friday- 4:40pm - 6:00pm
Saturday- 8:00am - 2:00pm
Sunday - Closed.

Swedish Massage

Enjoy a full body massage soothing tired aching muscles, relieving the body of stress and tension promoting total relaxation.

Remedial Massage

Discover how you can recover from injuries faster relieve muscular pain and joint stiffness. Aid the body to recover from injuries faster using remedial techniques to remedy any of your problem areas.

Lymphatic Drainage

A light gentle massage that assists in the elimination of toxins and fluid retention. A fantastic treatment to give your immune system a boost or to help along your detox programme.

Reflexology

A beautiful foot treatment to endulge in, enjoy a feet pampering of gentle techniques that massage reflex points of the feet, stimulating nerve endings associated with all organs and body parts. Improves bodily functions and circulation. Ideal for those who dont like a body massage but still need some pampering and healthcare.

Aromatherapy

Enhance your senses and uplift your spirit with a preventative holistic therapy using therapeutic essential oils combined with massage, blends are made to your own specific needs and ailments for you to obtain optimum improved health results. Use in combination with other massage styles to enhance results.

Esoteric Healing

A gentle hands on healing that ignites the fiery energy of your soul, to support the body to discard energy's that are not your natural energy. Clearing the source of the ill energy causing you to not feel yourself & live harmoniously in life. These energies sit in the body & cause illness & disease.
Whether they be old emotional or mental energies or ways of being that no longer serve us, when discarded we experience true healing which allows us to feel who we truly are.

Salt Body Scrub

Feel the difference to you skin a Salt Body Scub or Aromatherapy body Polish makes, it will have your skin looking radiant and glowing in no time. The Salt Scrub is a combination of organic fine sea salts, essential oils, fresh crushed lavender and warm oil, gently rubbed over your body to exfoliate and remineralise the skin and is a great anti-inflamitory for red inflamed skin.

Aromatherapy Body Polish

The Body Polish uses exfoliantion gloves covered in a natural amagel aromatherapy product to gently exfoliate and promote waste elimination through the skin. This product is packed with oils that assists the body to gently detox.

These treatments are fantastic combined with your massage as it exfoliates dead skin cells and gives your lymphatic system that extra boost to cleanse your body from those excess toxins. Fantastic if your feeling a bit run down and you need a pick me up or your immune system just needs a boost..

Calm Your Mind

Do you need to relax and unwind from stress and tension?.

Massage is a wonderful way to achieve this and more.

Enhance your senses and quieten the mind.
Free and heal your body to restore health, vitality and wellbeing.
Increase your energy, enjoy life and have more fun.

Soothe Your Body

Is your body tired and sore from aches and pains?.

Relieve any muscular tension and prevent injury and illness.
Eliminate toxins and strengthen your immune system.
Experience a greater range of movement and enjoy the freedom to do what you want to..

Do you nurture and care for yourself enough?.

Enjoy total relaxation and wellbeing.
Find balance and stillness for your body.
Take time out and look after you.

Contact Rachael From In Style Massage Wellbeing & Harmony Clinic on 0411626119
---