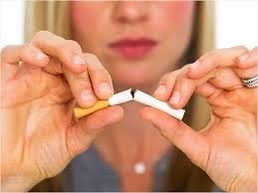 InSync Hypnosis & Healing
Want to find out my availability, pricing or opening hours? Click on Send Me Details Now to get started.
Send Me Details Now
Clicking on the Send Me Details Now button opens an enquiry form where you can message Sharon Van Zuilecom directly
see what others say...
Testimonials From Happy Clients
Servicing area
Private Practice and Mobile Service in Perth metro area
---
Focus areas
Bowel cancer
Cancer management
Crohn's disease
Eczema
Depression
Phobias
---
---


"Tom is an inspiration for us all, because Tom quit when he 83yrs old, it is never to late to quit. Tom is now 88 and going strong"
"This was my last shot at giving up, I have tried everything. I now have a little more energy than I had before'
- Tom Bafour Midvale, Perth W.A. 24/06/08


---

Life now begins for me, as I have now got a healthy life, enjoying food, breathing fresh air, growing old with my wife and our 6 children and grandchildren.
- Tony D'Annunzio Alexandra Heights, Perth W.A. 13/08/08


---

I really looked forward to coming to see Sharon, I saw this as the greatest chance to beat the tobacco demons.
- Chris Allen Myalup Perth W.A. 16/04/08


---

It is totally painless and natural, with no drugs involved!!! It was a very incredible experience.
- Alana Perth W.A. 17/08/09


---

It has given me a booster to reinforce my belief that I can be a non-smoker and quit smoking permanently and to thank Sharon for putting me on the right track to good living again.
- Sam Singapore 20/06/08


---

Now, I don't have that craving to smoke. I don't have that smell of smoke. I am not alienated because I smoke. I am now healthier and will get more healthier from not smoking. I am not leading my kids down the wrong path.
- Peter Callo Hazelmere, Perth W.A. 28/09/10


---

I am now healthier and I don't waste any more of my hard earned cash on cigarettes.
- Darryl Munday Eden Hill, Perth W.A. 2/07/2009


---

This has worked for me. I feel wonderful. I don't worry if someone else smokes around me, it has no affect on me at all. This is an easy and cheap way to better health and a better life style.
- Jill Tobias Attadale, Perth W.A. 14/02/12


---

Now I live a healthier life for myself and my children and I am a good role model for them.
- Carly Falconer Bayswater, Perth W.A. 29/10/09


---

I am now a non-smoker and I will breathe fresh air for the rest of my life.
- Glenda Rodrigues Craigie, Perth W.A. 05/08/08


---

I now feel so much better, more alive and healthy. I am glad that I used the Quit Cigarettes in 60 minutes system. I know now that I can also be a help to other people.
- J.Martin Ellenbrook, Perth W.A. 10/02/11


---

This time, I now have control.
"No Excuses"
- L.Nestor Australind, W.A. 18/01/11


---

I found it a very powerful and an uplifting positive experience.
- Kaye Foote Perth W.A. 25/11/11


---

The feeling to want a cigarette disappears in seconds.
- Rod Perth W.A. 19/08/08


---

I am now a non-smoker, now and forever.
- Dane Morris Inglewood, Perth W.A. 25/05/11


---

I am glad to finally be free of cigarettes and have a sense of calm and wellbeing after the session.
- Lisa Gorey Gwellup, Perth W.A. 18/08/09


---

I have never felt so relaxed in my life, and I am now a non-smoker for the rest of my life. Awesome experience.
- Braden Hendle Westfield, Perth W.A. 12/09/09


---

I feel so relieved that cigarettes no longer control my life.
- Peta McLoughhlin Osbourne Park, Perth W.A. 05/07/08


---

What a positive experience toward changing my attitude and habits to gain control of my life. Improving my quality of life and returning my energy and a healthier life style.
- Lou Boylen Inglewood, Perth W.A. 28/03/08


---

It was an easy and relaxing way to get rid of a nasty habit.
- Dawn Harvey Kellerberrin W.A. 26/08/07


---

I left feeling stronger and confident in myself and I am now a nonsmoker. Thankyou Sharon.
- Tracey Sommerville Midland, Perth W.A.



For more information about the best services for your needs or to organise an appointment - just give us a call!
---
Services
Co-Create a Lighter Body @ the Speed of Light!
less than 1min
Delete all of your fat programs! Your mind is the fastest computer in the world, but if you have a fear based program running in your subconscious mind it will sabotage all of your conscious efforts and your body will forever want to be fat. You feel out
Qualifications
Certified & Qualified Hypnotherapist
Certified & Qualified Counsellor
Master Neuro Linguistic Programmer (2008)