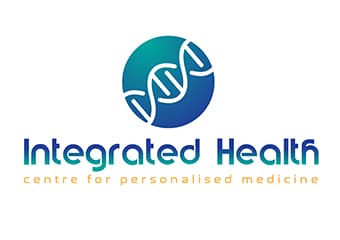 Integrated Health Sydney
Want to find out my availability, pricing or opening hours? Click on Send Me Details Now to get started.
Send Me Details Now
Clicking on the Send Me Details Now button opens an enquiry form where you can message Integrative Manual Therapy directly
We here at Integrated Health in Leichhardt specialise in providing a range of professional Integrative Manual treatments, to people of all ages. Health Fund Rebates available.
Integrative Manual Therapy Sydney
Servicing area
Annandale, Sydney NSW
---
Focus areas
Physical health
Wellness
Healing art
Lower back pain
Pain relief
Fitness
---
---
Integrative Manual Therapy
The practice of Integrativ Manual Therapy involves and integrated approach to common physical problems including but not limited to Lower back problems, Neck, shoulder and other medcially diagnosed conditons. The modalites used depends on the diversity of skills and qualifications of the attending practitioner.
Here at integragted health we utilise an number of modalities to ensure your problem is quickly resloved, they include
Integrative Manual therapy
Acupuncture
Biomesotherapy
The Dorn Method
Mysofascial therapy
Massage therapy
and more
The key objective is to get your body what it needs fast and to ensure a speedy recovery .

What Is The Dorn Method ?

This therapy originated in Germany over thirty years ago and was developed by Dieter Dorn. Today it is practised by over 1000 practitioners world wide. Dorn Spinal Therapy is a low force, non manipulative spinal and joint therapy treatment that is suitable for people of all ages. If you need to correct your spine or help to loosen up other structures of your body, then this is the treatment for you.

....................................................................

HEALTH FUND REBATES AVAILABLE

....................................................................


How Does It Work?

Dorn therapy involves the use of gentle re-alignment techniques, which works on balancing the leg length, spine and all of the joints of the body. Dorn spinal therapy is also a great complimentary therapy that can work in conjunction with other therapies including:
Chiropractic
Naturopathy
Acupuncture
Biomesotherapy
Homoeopathy
Osteopathy
Dorn therapy can be used to treat a wide range of physical ailments, with people of all ages being able to benefit from this treatment. Want to know more? Then just click here.


Why Should You Have a Dorn Therapy ?

One of the main advantages of having a Dorn Therapy treatment, is that it involves no high velocity thrusting or uncomfortable cracking. The technique instead uses a combination of pressure / mobilisation in order to facilitate the body's natural realignment functions.

Another advantage is that the patient is not completely passive during the treatment. This form of therapy requires and encourages the patient to get involved in their treatment, learning techniques and exercises to help with maintaining greater physical health & movement.


Biomesotherapy Biopuncture

Biomesotherapy (BMT or Biopuncture) is a new type of therapy consisting of the use of homeopathic products and the stimulation of specific points of the body with a saline solution via injection. Most of the injections given are under the skin (subcutaneous) or in the muscles. Certain points such as Acupuncture and trigger points are used along with specific local pain points. Biomesotherapy is similar to Homeosinatry (Acupuncture combined with Homeopathy) and Nueraltherapy in its application however the difference lies in medicine injection points and depth of application, medicines used also differ.
Biomesotherapy stimulates what is known as the cutivisceral response. Oral homeopathic medicines are given simultaneously which focus on the organ or tissue requiring treatment. Upon application BMT stimulates your own body's healing mechanisms speeding up the process of injury recovery and repair. It is very effective for PAIN relief and has been shown to be comparable to cortisone therapy without the added side affects.
Biomesotherapy can complement chiropractic, physical and sports injury therapy's or may be used on its own depending on the type of condition. It may be used to treat various sports injuries, muscular pain, arthritis, chronic pain, lower back pain, neck pain and other types of acute or chronic injuries. It is especially effective in acute injury's and has been shown to decrease the duration of some sports injury's helping athletes resume their normal activity faster.


Read more: https://www.naturaltherapypages.com.au/connect/integratedhealth/TCM/integrated_health_tcm#ixzz4LWPSLf5d


Click here to view our latest price list.


---
Contact us via phone or by sending us a message by clicking on the 'Make an Enquiry' button and discover the benefits that a professional Dorn Therapy treatment can bring to your health & wellbing
---
---