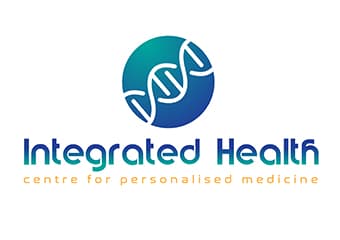 Want to find out my availability, pricing or opening hours? Click on Send Me Details Now to get started.
Send Me Details Now
Clicking on the Send Me Details Now button opens an enquiry form where you can message Integrated Health Sydney directly
Treat what ails you the natural way, when you organise your next TCM treatment at Integrated Health. Servicing people living in the greater Leichhardt, Glebe & Balmain areas.
Integrated Health - Acupuncture and Chinese Medicine Sydney
Servicing area
Annandale, Sydney NSW
---
Focus areas
Physical health
Wellness
Healing art
Lower back pain
Pain relief
Fitness
---
---
HEALTH FUND REBATES AVAILABLE


Which Traditional Chinese Medicine Treatments Do We Offer?

Herbal Medicine:
Herbal Medicine is the original medicine, with this concept being used for hundreds of years to treat a range of physical and emotional ailments. Today Herbal Medicine is classified as an alternative or complimentary medicine, however many would debate that Herbal Medicine has always existed and is where all modern medicine has emerged from.

Acupuncture:
Acupuncture is a natural healing art that stimulates the flow of Qi or Energy throughout the body. This treatment is used to stabilise and rejuvenate the body mind and spirit, while at the same time restoring an individuals health. Effective enough to be used on a range of common and chronic health issues, why not give us a call today to organise your next appointment? Click here to find out more.

Cupping:
Cupping involves the strategic positioning of cups on various parts of the body and the meridians (acupuncture channels). Traditional cupping involves the use of a flame to create a vacuum that lifts the skin upwards into the cup. Modern cupping however involves the suction of the skin using a pumping device. This treatment is suitable to treat a range of health conditions, with individuals of all ages benefiting from this therapy. Click here to find out more.


Biomesotherapy Biopuncture:

Biomesotherapy (BMT or Biopuncture) is a new type of therapy consisting of the use of homeopathic products and the stimulation of specific points of the body with a saline solution via injection. Most of the injections given are under the skin (subcutaneous) or in the muscles. Certain points such as Acupuncture and trigger points are used along with specific local pain points. Biomesotherapy is similar to Homeosinatry (Acupuncture combined with Homeopathy) and Nueraltherapy in its application however the difference lies in medicine injection points and depth of application, medicines used also differ.
Biomesotherapy stimulates what is known as the cutivisceral response. Oral homeopathic medicines are given simultaneously which focus on the organ or tissue requiring treatment. Upon application BMT stimulates your own bodys healing mechanisms speeding up the process of injury recovery and repair. It is very effective for PAIN relief and has been shown to be comparable to cortisone therapy without the added side affects.
Biomesotherapy can complement chiropractic, physical and sports injury therapys or may be used on its own depending on the type of condition. It may be used to treat various sports injuries, muscular pain, arthritis, chronic pain, lower back pain, neck pain and other types of acute or chronic injuries. It is especially effective in acute injurys and has been shown to decrease the duration of some sports injurys helping athletes resume their normal activity faster.


---
Ready to book in your next TCM appointment? Then just give us here at Integrated Health a call today and talk to one of our professionals today
---
---