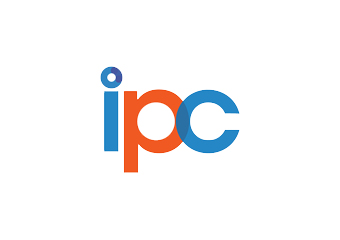 Want to find out my availability, pricing or opening hours? Click on Send Me Details Now to get started.
Send Me Details Now
Clicking on the Send Me Details Now button opens an enquiry form where you can message Nathan Carloss directly
Leaders in end to end injury management
Integrated Physio Centre
Focus areas
Rehabilitation
Business
Candida
Movement
Weight management
Functional movement
---
---
About Integrated Physio Centre
Integrated Physio Centre has a strong focus on:


We treat everybody based on their personal needs & ability


Specialists in athletes and high performing individuals


Complex musculoskeletal conditions and dysfunctions


High end post surgical rehabilitation


Knee arthroscope and anterior cruciate ligament (ACL) rehabilitation


Shoulder reconstruction rehabilitation


Strength and conditioning


Work hardening


Tendinopathy management - achilles, patella, glutes medius, ECRB


Chronic hip/groin dysfunction


Workplace education and movement classes


Exercise prescription/programming/weight management


Pre-employment musculoskeletal screening


Integrated Physio Centre (IPC) provides to all clients the highest quality evidence based physiotherapy, diagnostic capability and rehabilitation treatment, through an integrated multi-disciplinary approach to health management. The goal of our IPC health practitioners is to restore optimal bodily functioning to the sporting and general population, in the safest and shortest possible time period.
Our health practitioners have over twenty years of experience with over a decade in professional sports including AFL, Rugby, MMA, soccer and athletics. Such experience ensures an effective multidisciplinary & holistic approach to rehabilitating all clients, with a particular focus on athletes. Once diagnosed your health practitioner will plan and administer treatment programs to restore function to the highest possible level.
Services
Anterior Cruciate Ligament (ACL) Rehabilitation
Anterior Cruciate Ligament (ACL) Rehabilitation is a complex process. Because our team has been in elite sport for many years we have had exposure to many ACL reconstructions. Every knee has its own rehab timeframe and we understand the bodies different responses to exercise stimuli.
Carefully constructing the rehab plans for an ACL is paramount to successful return to sport and a functional kinetic chain. We understand the pain, loss of function, negotiating stairs and rolling in bed and how these can be a challenge in the early stages.
With our fully equipped gym at the clinic, we are best placed to take the knee rehab the full length from surgery to return to sport. We have a variety of packages to keep you motivated through the process for the best compliance and results!
Shoulder Reconstruction Rehabilitation
Shoulder injuries are an increasing concern for clinicians across all contact sports. With most sports showing increasing incidence, severity and recurrence rates. This means more shoulder reconstructions.
With our Sports Physiotherapists having worked with Super Rugby players, shoulder reconstructions are one of the most common post season operations. We fully understand the process involved and biological factors to achieve a great outcome.
With our six month return to play program, no stone is left unturned to not only get full mobility, but make sure the strength and proprioception are at pre injury levels.
Soft Tissue Management
Our clinicians have a high level of manual therapy skills. We have worked with many athletic individuals in our time in professional sport and can provide these skills to all our clients.
The body is a biological machine and requires massage, trigger point therapy, active release techniques just to name a few, to achieve a mobile, fluid body that functions and responds appropriately within the environment you place it in.
Musculoskeletal Screening
Musculoskeletal Screening is process of evaluating the entire body as whole and highlighting strengths and weaknesses. The purpose of this is to evaluate any potential injury risks to the body.
This may involve balance retraining, strengthening, range of movement work, functional movement retraining and biomechanic technique.
When matched with the injury profile of the intended sport an evidence based intervention program will be implemented to correct deficits and promote strengths. Creating the lowest injury risk environment possible.
Our team has worked with a variety of sports and have a wealth of experience in screening and the development of prevention programs.
Holistic Rehabilitation
Our philosophy is that of holistic rehabilitation. We don't believe it is enough to just be pain free and moving well. We want you back to full function so you can get out there and enjoy life fully! Because we have worked in elite sport we know the value of full rehabilitation.
We appreciate the various risk factors of injury and it is often the interactions of these risk factors that result in recalcitrant cases not improving. We attempt to uncover every risk factor. There will be subtle activities of daily living that may propagate myofascial compression and maintain pain. We pride ourselves on getting to the root of the problem.
Injuries occur when the body was 100% so that is the absolute mimimum we want anybody returning to activity.
Corporate + Workplace Health
Businesses who partner with Integrated Physio Centre (IPC) will receive a scientifically robust, evidence based, functional program for your employees. We treat all our workers like athletes. There are lots of levels and types of athletes. Our aim with workers as it is with athletes, is not only reduces injury rates but improves worker performance. At the end of the day, worker performance helps the business achieve more.
After an initial assessment of your workplace and the nature of activities performed within, we utilise a comprehensive pre-employment screen to assess strength and movement requirements unique to your workplace. This pre-employment screening may be used to objectively determine a candidates' suitability for the role, or identify reasonable accommodations that could be made within the workplace to facilitate the individual and in turn comply with anti-discrimination legislative requirements.
Where an employee is injured, we will develop a risk profile and create a return to work plan that is easy to implement and will have your employee back at work and operating at optimal levels, while also meeting statutory compliance and in turn minimising your WorkCover time lost. We continue to test and measure all stages of the return to work program and constantly re-evaluate the effectiveness of the intervention.
---