Member since 2013
Integrated Wellness Clinic Sunshine Coast
La Balsa Building
45 Brisbane rd
Mooloolaba 4557
Servicing area: Sunshine Coast Queensland
Positive psychology
Finances
Love
...
Want to find out my availability, pricing or opening hours? Click on Send Me Details Now to get started.
Clicking on the Send Me Details Now button opens an enquiry form where you can message Sunshine Coast Team directly.
We have helped 1000's of clients regain good health.
We do this by following our 3 step methodology!
Find the answers to your health problems by searching for the cause, the right way!
Integrated Wellness is a multimodality clinic with services of
Naturopath
,
psychology
and nutrition... path to wellness!
Naturopath Suzi Le Fanue & the Team specialises in the treatment of acute and chronic digestive imbalance. Book your
FREE Introductory appointment
today
(07) 5458 4800
.
Sunshine Coast & Brisbane - Naturopaths Integrated Wellness
All of our Naturopath team are listed with one of the Australian Naturopath Practitioners Associations ANTA , ANPA , ATMS
We GUARANTEE satisfaction. If after your first consultation you do not believe that your Naturopath has given you high quality information, service or support or your Naturopath does not believe they can help you and you let us know within 7 days, we will refund your consultation money.

---
Suzi completed a Bachelor of Science (Biomedical Science) in 2008, majoring in Nutrition with a minor in Microbiology (the science of studying bacteria, virus and fungus). Suzi has also completed postgraduate studies in Naturopathy, Herbal Medicine and Nutritional Medicine. As a result of her Science background, Suzi has an in depth understanding of the human body from both a biochemical and a natural integrated perspective. Suzi has worked on genetic research projects and is passionate about research in the field of natural medicine and health. Using nutritional medicine, herbal medicine and diet correction, Suzi is able to address conditions such as hormone imbalances, digestive complaints, infertility, mental health issues, allergies and preventative medicine. Suzi has a strong emphasis on finding the imbalance through specialised testing and correcting the imbalance, at the same time using a "no band-aid approach". Suzi specialises in the treatment of acute and chronic digestive disease through thorough and accurate pathology testing. Since completing her degree, Suzi has predominantly worked in the areas of mental health, digestion and hormone imbalance. Her approach is to address every possible trigger, this is when you get the best possible outcome. The potential cause is often left without treatment, her goal is to find your cause.
Suzi has appeared in numerous magazines, papers, radio broadcast, health retreats and invited to speak about her passion. Suzi Le Fanue is a strong believer that educating the public is the best form of preventative medicine. She looks forward to helping you achieve your health goals. BOOK YOUR FREE Introductory appointment TODAY (07) 5458 4800
---
Unlock your Happiness With Mental Health
---
Are you tired, unmotivated, feeling down, yet feeling wired and just about to give up? You could be missing a few pieces to the puzzle… Mental health is likely to affect each of us at some point in our life. However, do you notice how some people are free from debilitation faster than others? Some people find themselves in a downward spiral and unable to get out, the deeper you get in the harder it is to just "think yourself happy". It gets to a point where it can severely impact your life and the life of those around you. The cause? Research has shown that there are many causative factors that drive someone to become anxious or depressed. The answer you need to be searching for is, why wont it leave you alone? There are 5 areas that the Integrated Wellness Clinic differentiates from other clinics.
---
---
Are you irritated, nervous, lacking sleep, disinterested, sleep deprived and lacking the spark you once had? Are your hormones making you feel CRAZY?! There is always a reason WHY! What makes someone happy? A question most people ask themselves at some point. Let's looks at the neurotransmitters. Serotonin (a target of many anti-depressant medications) makes us happy and feel good, but its levels are depicted by your levels of circulating oestrogen. Dopamine our excitement and stimulating neurotransmitter is depicted by progesterone levels. Did you know that both these neurotransmitters may be seen to be low in those suffering with digestive issues or hormone imbalance? Something that most of us don't think about is, how are the brain chemicals made? Most of the work in done in the gut! Dopamine levels are dependent on numerous factors, mostly originating in the gut. With low protein digestion and a lack of nutrient absorption, neurotransmitters and hormones can almost never be in balance. So nutrient are what help Dopamine production, but what could help to balance progesterone? The answer is Dopamine. This revitalising neurotransmitter, and progesterone, are associated with each other. Get both of them back at the same time for the longest lasting results. Increasing your neurotransmitters can undoubtedly give you back your spark!
---
Digestive Wellbeing Your digestive system is to you the same as the root system is to a tree. Without it, you cannot absorb the nutrients you need to survive, just as a tree absorbs nutrients from the soil. Imagine the damage to your whole body that can be caused when you upset your root system. For a tree, the leaves fall and the tree looks very sick. The key to repairing the foundations of your health is to find out what triggers your digestive system problems. There is always a cause. At The Integrated Wellness Clinic, we use Scientific Pathology testing to accurately determine what is causing your mood and digestive imbalance. Constantly treating symptoms with band aid methods will never repair your health long term, leaving your reliant on medication and supplements. The goal is to investigate, test, search for the trigger, repair the damage and live a healthier, happier life!
---
APPOINTMENTS ARE AVAILABLE IN PERSON, BY PHONE OR SKYPE.
Facebook instagram.com/integrated_wellness plus.google.com/+IntegratedwellnessclinicAuSunshineCoast twitter.com/IntegratedWelln
Brisbane Naturopath Clinic location Morningside :
Naturopath Brisabne Clinic location : Naturopath Brisbane Chermside Map
Naturopath Gold Coast Clinic location:
Direction to Integrated Wellness Clinic - Naturopath Gold Coast Map
---
See Also...
About Integrated Wellness Clinic
We help our clients feel and function better. We offer an evidence based and integrative approach to Naturopathy & Psychology. We are located in QLD and NSW. Call us to book or hear more about what we offer.
Integrated Wellness Clinic - Dietetics
Integrated Wellness Clinic's Dietetic practitioner Can help you to recuperate from an illness, control weight issues, reduce cholesterol or manage allergies and health conditions. Call us to book and take the first step towards better health today!
Integrated Wellness Clinic - Nutrition
Carly Stewart has completed a Bachelor of Health Science in Nutritional Medicine and is excited to be part of the Integrated Wellness team and provide support to our clients. Since graduating, Carly has been working for a leading functional pathology provider where she provides technical support to healthcare practitioners. This has allowed her to expand her knowledge in the area of functional pathology testing. Carly has enjoyed exploring the biochemical pathways of the body and how nutrition, lifestyle and the environment can impact these various pathways.Carly enjoys interacting with people on a personal level, and empowering clients with knowledge and awareness that enables them to lead a balanced and healthy life.Carly is passionate about the role that natural healthcare practitioners can play in optimising the health and wellbeing of patients. She strongly believes that an integrative approach to healthcare and disease management ensures the most comprehensive patient care. She is more than happy to work alongside other Practitioners to give you the best outcome.
Sunshine Coast Psychology - Integrated Wellness Clinic
Sunshine Coast Psychologist specialises in child, youth and young adult mental health and is qualified and registered through the Psychology Board of Australia and AHPRA and an Associate Member of the Australian Psychological Society (APS). Call us to discuss how we can help you. Meet our Psychology Team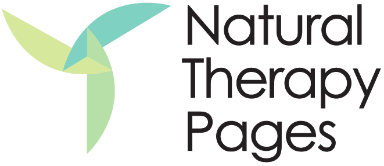 Integrated Wellness Clinic Sunshine Coast