Integrative Health Solutions
13 Laffers rd
Belair SA 5052
Servicing area: Adelaide, South Australia
Paediatrics
Adolescents
Cancer management
...
Want to find out my availability, pricing or opening hours? Click on Send Me Details Now to get started.
Clicking on the Send Me Details Now button opens an enquiry form where you can message the practitioner directly.
Integrative Health Solutions 13 Laffers road Belair SA 5052 Ph: 08 7231 1628
Acupuncture / Traditional Chinese Medicine
Our experienced team of practitioners are trained in a variety of techniques, including:
Anti-Aging (Cosmetic) Acupuncture
Traditional Chinese Acupuncture
Traditional Chinese Medicine

This allows them the flexibility to assist with a variety of problems including:
Hormonal Pain (including endometriosis)
Neuro-degenerative muscular symptoms
Emotional and Spiritual disharmony (balancing qi)


Our caring practitioners offer the benefit of a team approach where necessary and value continuing education. They provide after hours appointments, online bookings, Hicaps facilities and Private Health Fund rebates. Click here to find out more


If you require an urgent appointment and one is not available online, please contact our friendly team who will endeavor to accommodate you. We welcome new patients and look forward to working with you.

Book here


---
Acupuncture
Mr Junji Takarabe

Junji came to Australia in 2001. Prior to completing his acupuncture degree, he studied a diploma of Remedial Massage and Shiatsu & Oriental Therapies and established his own private clinic over 10 years. He has studied acupuncture in Japan, Australia and Ireland.

Dr. Tan Richard Teh fu Tan (who passed away in 2015), trained Junji in his body balance method (BM). Dr. Tan was widely recognised and respected throughout the world within acupuncture circles. This BM technique involves using points other than the one which is close to the area of pain. For example, shoulder problems can be treated using acupuncture points around the ankle which avoids causing additional inflammation around the affected area. This method is very different in theory, practice and results of dry needling. Using points that are distal to the affected area clients do not need to take off their clothing as most points used are on the legs, arms and scalp.

More recently Junji has studied Dr Tzu's scalp acupuncture, which shows some relief in symptoms relating to stroke and other neuromuscular disorders. Junji is also trained in Cosmetic (Anti-aging acupuncture).

Since using Dr Tan & Dr Tzu's teachings, Junji's clients have received some immediate results and show very successful results in pain management, neuromuscular pain, women's hormonal balance, headaches, cancer treatment management and other internal disorders.

Junji's areas of particular interest lie in pain management, Neuromuscular pain, Women's hormonal balance, Headaches, Cancer treatment management and Other internal disorders. Junji welcomes new patients and offers after hours, urgent and home visits where possible.

Follow this link to find out more: Click Here


---
Traditional Chinese Medicine / Acupuncture
Maya Bianchi

Maya Bianchi has over 15 years experience in health and natural therapy and has been practicing Acupuncture for 5 years. She is a fully qualified Doctor of Chinese Medicine and registered Acupuncturist with AHPRA ( Australian Health Practitioner Regulation Agency).

Maya has studied extensively in China and specialises in Classical 5 Element Acupuncture, an ancient form of Chinese Medicine that works by holistically treating a person at all levels of body, mind and spirit. She incorporates pulse and tongue diagnosis when tracking the external course of disease as well as relying on extensive patient consultation to look for underlying emotional and or spiritual causes of symptoms. By applying an holistic approach to the traditional practice of Acupuncture she ensures both patient satisfaction and effective outcomes.

Maya has had success at treating a range of conditions including chronic pain, stress, hormonal imbalance, anxiety, pregnancy difficulties and migraines and sinus problems. Her treatments aim to improve overall health and well-being as well as targeting the underlying causes of the symptoms that are presented.

Maya's approach is patient focused and utilises a range of techniques in addition to Acupuncture including massage. Maya consults on Wednesdays, she offers after hours appointments and welcomes new patients.

Follow this link to find out more about Maya: Click Here


---
Traditional Chinese Medicine / Acupuncture
Chelsea Prescott

Chelsea is a highly experienced practitioner of Chinese Medicine offering Acupuncture, Chinese Herbal Medicine and specialised paediatric treatment. Chelsea holds two Bachelor of Health Science degrees in Acupuncture and Chinese Herbal Medicine from Victoria University.
After graduating from University in 1999 Chelsea completed a clinical internship program at Liaoning Hospital, China. Where she studied in the areas of gynaecology, dermatology, gastroenterology and internal medicine. Since then Chelsea has been in private practice for 16 years, and continues to study in the field.
She is registered as an acupuncturist and Chinese herbalist with AHPRA and a member of the Australian Acupuncture and Chinese Medicine Association. Chelsea offers treatment for a wide range of disorders, from simply promoting general health to helping patients with complex health presentations.
Chelsea has a special interest in the areas of:
– Infertility
– Pregnancy
– Women's Health
– Paediatrics

Follow this link to find out more about Chelsea: Click Here
---

To find out more about our team Click Here


To book your appointment online now Click Here


---
---
Service categories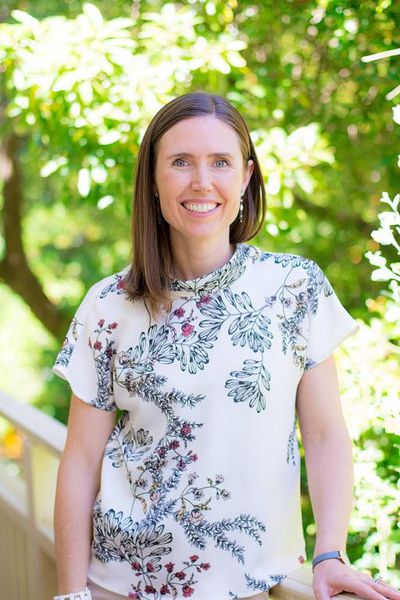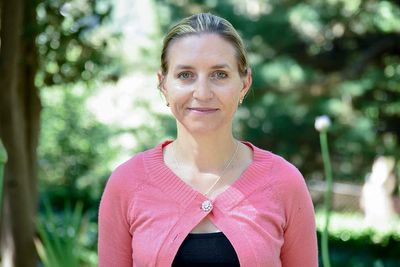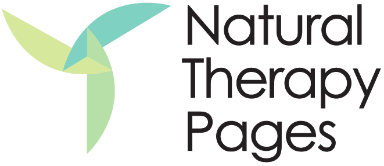 Integrative Health Solutions