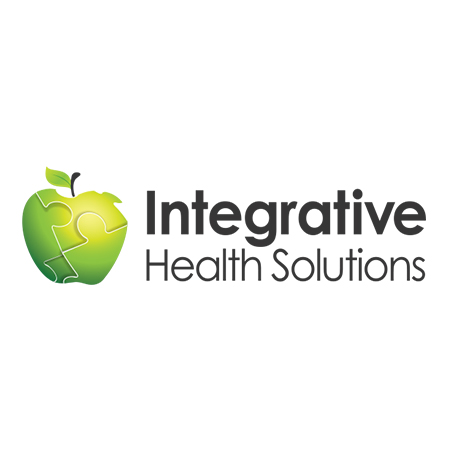 Integrative Health Solutions
Want to find out my availability, pricing or opening hours? Click on Send Me Details Now to get started.
Send Me Details Now
Clicking on the Send Me Details Now button opens an enquiry form where you can message Integrative Health Solutions directly
Integrative Health Solutions 13 Laffers road Belair SA 5052 Ph: 08 7231 1628
Hypnotherapy & Kinesiology
Servicing area
Adelaide, South Australia
---
Focus areas
Paediatrics
Adolescents
Cancer management
Hormonal imbalance
Infertility
Mental health
---
Clinical Hypnotherapy
Rosalie Cronin
Rosalie has worked in the mental health area and during that time, became qualified in a number of complimentary therapies and modalities. She has a Diploma of Counselling, Diploma of Clinical Hypnotherapy, Certificate IV in Mental Health and Psychosocial Rehabilitation, Wholistic Psychology accreditation and is an accredited Quit Smoking specialist.

Rosalie is an Advanced Theta Healing Practitioner, a NLP Master Practitioner, a Drug & Alcohol Counsellor, an Access Bars™ facilitator and a qualified Virtual Gastric Band Practitioner.

In addition Rosalie practices Meditation and can facilitate meditation and other self development workshops.

Rosalie welcomes you to book a free 30 minute appointment to discuss your suitability for any of these treatments. Private health rebates may apply and she is happy to discuss creating a package for you, if you feel you may benefit from hypnosis.

To find out more about Rosalie: Click Here


---
Kinesiology
Aurelie is a fully certified Holistic Kinesiologist, Mind Body Medicine practitioner and completed her diplomas at the College of Complementary Medicine in Sydney.
Aurelie aspires to teach and empower her clients to regain control over how they feel and their health. "The aim of each session is for you to discover more about yourself and the origin of your issue, what may be holding you back and help you to move through life with more flow and happiness". Aurelie has always been passionate about making a difference for people. She graduated as a Doctor in Pharmaceutical Science in France and started working in the industry. At the time she believed that healing was a one way process and modern science was the only way to "heal" a person and never really questioned it. She now knows that true healing and illness prevention are only achieved via an integrated approach that encompasses our emotional state, environment, nutrition and spirit as well as our body which is what Kinesiology is about. The mind, body and spirit are interconnected, what affects one will affect the other.
Aurelie helps adults and children with overcoming stress, anxiety, depression, low self-esteem, limiting beliefs, sleep problems, learning difficulties… or help anyone who is simply in need of change.A desire for change and an open mind is all you need to embark on this journey.
For more information, book a 15min complimentary consultation.
Kinesiology for kids
Kinesiology is an energetic medicine that uses muscle monitoring and principles from Traditional Chinese Medicine to access holistic information from your subconscious, uncover and dissolve the root causes of imbalances whether it is nutritional, environmental, emotional or spiritual.
Kinesiology is a gentle, safe, non-invasive and effective therapy for kids.
Children are often not able to express themselves as comprehensively as adults. Kinesiology muscle testing gives them a voice and the ability to release emotional stress. It can also be used to assess nutritional imbalances and food allergies/ intolerances.
Things Aurelie typically helps kids with are:
– learning difficulties
– development delays
– anxiety, stress, anger, self-esteem
– sensory processing sensitivities
– lowered immune system function
– bedwetting (after age 5)
– sleep
– behavioural issues
A session usually involves primitive reflexes and brain function assessments, body work, acupressure (acupuncture without needles!) and confidence boosting / emotional release.
Aurelie also gives you home exercises and tips to assist your child in between sessions.
For younger kids, parents attend the sessions which can often help provide insight into the problems.
To find out more about Aurelie, Click here
---
Kinesiology
Sarah Trangmar

Sarah Trangmar is qualified in Kinesiology, Reiki, Remedial massage, Complex Lymphatic Therapy, Oncology Massage, Bowen therapy. Sarah has many modalities and believes that touch therapies, used with insight and in co-operation with medical treatments, can greatly enhance the well being of the patient.

Sarah's approach has evolved to a highly adaptable form of massage, modified by many techniques drawn from all my modalities. Each person is unique and she adapts the treatment for each person and this is varied based on the situation they are in and their physical and emotional state at the time.

Sarah encourages feedback to ensure the treatment provided is as beneficial as possible. She is experienced working with many disorders and all stages of illness from early diagnosis, through treatment, pre and post operative, to palliative and end stage disease. I also have a particular interest in assisting patients with lymphoedema and scar management issues. Sarah welcome new patients and look forward to assisting you".
To find out more about Sarah: Click Here


---

To find out more about kinesiology Click Here

To book your appointment online now Click Here



---
---