Member since 2006
Interlude Natural Beauty
10-12 Leake st
Essendon VIC 3040
Servicing area: Essendon, Victoria
Lymphatic system
Cellular communication
Joy
...
Want to find out my availability, pricing or opening hours? Click on Send Me Details Now to get started.
Clicking on the Send Me Details Now button opens an enquiry form where you can message the practitioner directly.
The salon was named "Interlude" to describe the personal aspects of our service. An interlude with professional beauty therapists can achieve that certain look you want for your skin or the perfect finish to your outfit.
Interlude Natural Beauty
About us
---

Interlude Natural Beauty therapy and Perfumery is a Melbourne beauty salon. We at Interlude have a passion for the beauty industry. We are Paris Trained Beauty Therapists, who have had a great opportunity to have worked beside Mr Jacque Courtin-Clarins. Mr Clarins himself. When you have trained in Paris, it is like putting the icing on the cake. The finishing touches we have learnt with Mr Clarins give you a greater love of wanting to achieve the most for your clients. Mr Clarins says you must make love to your clients when you are treating them. In other words, love the work you are doing for your client.

Join us at Interlude and feel the relaxing atmosphere, while you enjoy one of our pamper packages.

This award- winning salon has won the Clarins Gold Salon Award every year since 1995. The salons philosophy has always been to keep up with the times to prevent ageing, without the use of needles or going under the knife.

An upgrade of machines has taken place recently to introduce four new therapies: LED (cold laser), Five Layer Peel, Skin Needling, Sea Clay Mud Body wraps, Cosmetic Tattoo and many other wonderful treatments to enjoy while getting the results. All these treatments respect the integrity of the dermis and provide a simple approach to healthy, youthful skin for men and women of all ages. Interlude offers the most sophisticated and advanced systems to regenerate and revitalise the skin. These treatments have been medically proven to increase the 5 layers of Collagen which gives a smooth look to the skin.

Enjoy a sea clay mud wrap that will stimulate the lymphatic system while you relax. It is ideal treatment that will remove toxins and lose centimetres. At the same time have a LED, Light Therapy treatment on your face. This relaxes and achieves harmony of both mind and skin by enhancing subtle regulatory and cellular communication. All the treatments have been clinically proven to deliver the best possible results.

We have products like Anti-Aging Creams, which also have treatments that will give you even better results in less time. Have a free consultation with our Therapist, so we can work out a program that is best suited to you and that will achieve the results you are looking for.

Skeyndor is the cream to help get back, your smoother, revitalised looking skin. These anti aging creams are nano-science (nanotechnology). No longer do we have to wait to see results with using natural products. You have the chance now to look youthful without going under the knife or injectables. With Skeyndor products and Mesoscience treatments you can always look younger, with a more natural look of youth.

This Melbourne Beauty Salon is not just a Beauty Therapy Salon in Melbourne; it has a wonderful atmosphere, which will put you at ease, straight away. They are caring and concerned, to give you the results you are trying to find. The treatment for rosacea, may be your concern and we will get the results? We at Interlude can give your skin a calmer, less aggrieves look while take away the pain you may be feeling. It is great to see skin responding with the treatment for rosacea. With time you can wear no make-up and no longer have to hide. This beauty salon Melbourne also offers Clarins Super Restorative range which is ideal to start fighting those fine lines and help to prevent more from coming.

Clarins Super Restorative serum was subjected to several, rigorous clinical tests, carried out under dermatological control at Clarins Research Evaluation Centre. The results where exceptional with anti-wrinkle up to 79.7%, firming effectiveness up to 69.7% and brighter, more luminous skin, an even complexion up to 82% in 6 weeks.

Skin needling Melbourne is the only way you can naturally stimulate the 5 layers of collagen. You can see the results happening before your eyes. Your skin is firmer, deep frown lines start to fade, wrinkles and open pores look firmer; giving your skin a skin a more flawless appearance.


ACHIEVEMENTS

At Interlude, the staff continuously strive to achieve the best results whether in treatments or service. This has been noted by Clarins. Interlude has won the Clarins Gold Salon every year since 1995. There are only five Gold Salons in Victoria. A Gold Salon must always provide treatments of a high standard with excellent results and customer service.

The Prix de Exellence Award has only been awarded twice in Australia. This award recognises the standards of Australian salons with respect to service and especially treatments. Interlude has been the successful recipient of this prestigious award on both occasions.

In 1990 Clarins Paris invited a selected group of Australian beauty therapist to train in the Paris Method Treatments. Frances and Mary were chosen to participate in this intensive two week program mastering the Clarins Paris salon treatments for face, body and bust.

The secretive nature of this work prevented filming or note taking. The high standards of the Paris Salon demanded each participant to perform the treatment on a French beauty therapist whilst another critiqued the trainees method. It was not unusual for Clarins international beauty therapists including the owner Mr Jacque Courtin-Clarins to roll up their selves and show you how to perfect the treatment. Mr Courtin-Clarins French instructions were accurately translated by his Top International Beauty Therapist Rosemary Castino. His passion and satisfaction in the results of his treatments were evident in his attention to detail and level of instruction.

Mr Clarins and his son Christian Courtin-Clarins would often join us for lunch. This provided an excellent opportunity to discuss, reflect and absorb the knowledge from those highly trained in successful skin treatments for women and men.

The success of the Paris training promoted Clarins in 1992 to invite the top beauty therapist from all around Australia for advanced training and again both Frances and I were chosen. The French really know how to get the best out of their beauty therapists and they give their best in return. This time it was an extension of facials, body and bust plus body exfoliation. They covered the finest details of each treatment to ensure that the beauty therapist could select the most appropriate treatments for their clients.

Within the next 6 months of returning to Australia, Paris Clarins launched their make-up range. Interlude assisted 900 women in the successful application of makeup, wining the Best Promotion for Victoria.


Interlude Beauty - Natural Beauty Therapy Specialists

Interlude Natural Beauty Therapy and Perfumery is run by mother and daughter team Frances and Mary Jackson, with a wonderful team that share the same love of beauty and a passion for making skin look its ultimate through the seasons and years. No problem is insurmountable if you want to achieve the best results.

The salon was named "Interlude" to describe the personal aspects of our service. An interlude with professional beauty therapists can achieve that certain look you want for your skin or the perfect finish to your outfit.

Beauty therapy is the way to wonderful skin results without having to resort to "injectables" or cosmetic surgery. Ageing is in your own hands, so be proactive! Positive visible results can be achieved whilst giving the skin strength to repair itself with no need for "time out". So look good the natural way with Interlude - your skin will reflect your personality and look great!


Time for Me
---

For every $10 spent on any products you will receive 1 minute of time towards one of these Professional Treatments or any treatment of your choice:

For the Face
Clarins deep cleansing and rebalancing facial treatment
Clarins purifying facial and back treatment
Clarins desensitising facial treatment
Clarins revitalising firming facial treatment
Clarins facial treatment for men

For the Body
Clarins refining, firming body treatment
Clarins relaxing body treatment

Start collecting your pionts today and you will recieve $50 towards any treatment of your chioce.


Ordering & Payment
---


Ordering Options

On-line Shop Orders: This is the fastest & easiest option available & offers a variety of payment & shipping options - if you don't wish to put your credit card details through you can still use this method and just select to call us with your details by phone. Website ordering is our preferred option as it reduces the possibility of errors with ordering.

Telephone Orders: You may phone your order directly through to us on (03) 9379 0314 but make sure that you note down full details of the items you are ordering including the product codes. If the office is unattended when you call please leave a message & we will get back to you.

Order Confirmation: Within a few minutes of confirming your order via our on-line shop you will receive any email from Interlude Beauty confirming receipt of your order. If you have chosen Cheque/Money Order, or Bank Transfer options you will receive instructions regarding payment in this email. If you chose the Credit Card Paypal option you will receive the confirmation & no further input is required on your part.

Payment Information

Your order will not ship until payment is received.

Credit Card Payments via Eway: We use eWAY to guarantee the best possible security for our online transactions. eWAY has multiple firewalls to protect important data and features 1024 bit data encryption. No credit card information is stored on either eWAYs clustered web servers or Interlude Beauty's web site. Payments are accepted by Visa or Mastercard. Eway is only available to Australian customers.

Payments via Paypal: This is the another option & is offered for on-line shop orders. Paypal is a safe, reliable & instant system of payment with no additional charges to you. Paypal offers several methods of payment - from your existing Paypal balance, from a credit card you have registered with them, e-cheque, or direct debit from a bank account. This is available to Australian Customers and also International customers - no currency conversion fees apply as payment is made in Australian dollars.

Credit Card Payments: You may still pay by credit card directly to us by phoning your details through on (03) 9379 0314.


---
SHOP ONLINE
click here
---
---
Service categories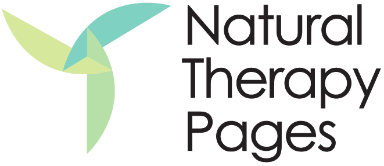 Interlude Natural Beauty