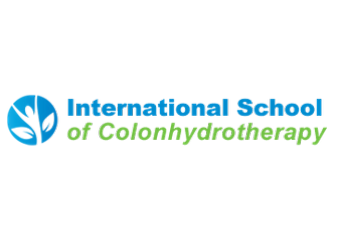 International School of Colon Hydrotherapy
Clicking on the Send Me Details Now button opens an enquiry form where you can message Anna Paredes directly
Send Me Details Now
Detoxify to Your Body to Achieve a Healthier You: Be rid of unwanted toxins in your digestive tract through the safe administration of colon irrigation
International School of Colon Hydrotherapy
Focus areas
Cleansing
Hydrotherapy
Health goals
Well-being
Digestive system
---
---
What Sets Us Apart?
My name is Anna Paredes. I am a nutritionist, colon hydrotherapist, and trainer and assessor here at the International School of Colon Hydrotherapy. I have been working as a colon hydrotherapist for 25 years.
For over two decades, I have seen hundreds of people reach their health goals and outcomes with success and ease through the effective combination of nutrition and colonics.
By bridging the brain-gut connection through diet and specialised kinesiology to determine which organ systems are overworking or under energised, people are achieving the desired results.
Your wellbeing is of the highest importance to us, so we take all the necessary actions to help you feel at ease and comfortable as possible.
Why Should I Do Colonic Hydrotherapy?
Your colon is the final part of your digestive system. Its function is to process waste from your body and prepare for its elimination. Colon hydrotherapy is a safe procedure that enables you to cleanse your digestive tract free of toxins and excess waste. By giving this part of your digestive tract a thorough cleansing, your colon becomes more efficient in doing its job.
Most patients commonly have diets that consist of refined and processed foods that are high in salt, sugar, and saturated fats as well as chemicals and artificial additives. The overabundance of these elements in your body can end up in your colon which can lead to illness. Through colonic hydrotherapy, we can be rid of these unwanted substances.
How Does It Work?
Also known as colonic or colonic irrigation, colon hydrotherapy is the gentle infusion of warm filtered water into your colon. A thin sterile tube about the size of a pencil is inserted through your rectum into your colon. The water is then pumped inside to flush out all the excess waste and toxins.
You will have a highly experienced and qualified professional who will administer this procedure. The therapy will performed in a private, relaxed, and caring environment where you will feel comfortable and at ease at all times.
---
Enquire now so you can start achieving a healthier you by detoxifying your body through colonic hydrotherapy.
---