Member since 2011
Jachline Pedersen-Rouse
1/129 Russell Rd
New Lambton NSW 2305
Servicing area: Newcastle, Lambton and Lake Macquarie New South Wales
Emotional pain
Love
Physical pain
...
Want to find out my availability, pricing or opening hours? Click on Send Me Details Now to get started.
Clicking on the Send Me Details Now button opens an enquiry form where you can message Jachline Pedersen-Rouse directly.
For all of your professional Kinesiology Treatment needs, you can't go past Jachline Pedersen-Rouse in Newcastle
Jachline Pedersen-Rouse
---
Kinesiology aims to improve your health and wellbeing by stimulating your body's own healing potential

It isn't easy to maintain optimal wellness in a world of pollution, chemicals in our food and water and high levels of stress. Many of us live at a level that is not sick, but we're not really healthy either.

Are you experiencing:
Muscular or nervous system disorder
Fatigue & tiredness
Back problems
Stomach or digestion problems
Hormone system imbalances
Stress
Allergic responses
Headaches
Learning difficulties
Depression / anxiety
Recurring illness or colds?
Symptoms such as these are a sign that your inner stress levels are too high. When we experience such pain or disease our body/mind is sending a signal that something is out of balance.

The reason for dis-ease or an imbalance always lies within you. Holistic kinesiology identifies factors that are blocking your body's natural healing process. Kinesiology looks at the person as a whole, including the emotional, structural, metaphysical and spiritual levels.


---
Jachline's Vision

Jachline believes the answers lie in each and every one of us and she is deeply committed to facilitating the healing journey of others.

After studying Kinesiology for approximately 4 years, Jachline is passionate about the results which are obtained with the use of Kinesiology.


---
Appointment Times

Monday to Friday 9am - 6pm


---
About Me - Jachline Pedersen-Rouse

Jachline found kinesiology over 10 yrs ago in search of a complementary form of medicine for herself and her 1st child. Her child was going through some illness concerns of which the conventional health system was unable to help with. Jachline also tried a number of other natural health practitioners to no avail.

Jachline's child was suffering from months of stomach problems, vomiting and was not at all interested in food. After numerous hospital and Doctor visits she searched the yellow pages and found the advert which she had not tried, and knew nothing about. 'Kinesiologist', She thought, 'I have nothing to lose.'

After the 1st Kinesiology balance Jachline went home and said to her husband 'I have no idea what that session was all about!' Their daughter woke the next morning asking for breakfast and the signs of any stomach concerns were gone. She was also much more joyful and playful. The cause for this particular issue was emotional and the treatment was more time with her father.

Membership: Australian Kinesiology Association. Membership number 9976


---
Neural Organisation Technique (NOT)

Every condition known involves nervous system disorganisation. The body is organised functionally into four primal survival systems known as the feeding, fight/flight, reproduction and immune systems. All physiological, neurological, vegetative and cognitive activities must function within these survival systems. Various kinds of stress including physical, emotional, chemical, or environmental trauma can interfere with the harmonious and organised function of these reflex systems and ultimately the central nervous system itself.

Neural Organisation Technique (NOT), a non-invasive, kinesiologically-based treatment protocol, is designed to recognise any of the disorganisations that may be found within the neural programmes of the primal survival systems if damaged or otherwise compromised. The treatment is designed to specifically organise or reorganise a disorganised central nervous system.



---
Testimonials

"When I first saw Jachline for a Kinesiology balance, I suffered from severe emotional pain and trauma. I found myself emotionally paralysed and feeling like I had hit rock bottom! There were physical pains in my back and neck and shoulder areas. I have now had sessions with Jachline for over 2 years and I am a changed person. I feel mostly calm and peaceful and am excited about life and living again. My physical aches have mostly disappeared and only seem to surface at times of shifts and changes.

I found that the process was very slow, taking onself on a journey through ones own pains and hurts and many layers of being. On this journey we seemed to look at, and embrace, the many parts of me which were lost, so I could become one again. Its a journey into the depth of being and if one is ready to embrace ones pain and darkness, one will find a bright light at the end of the tunnel."
- Ines

"My four children, partner and I have had such great results with Jachine's Kinesiology treatments that she is our first 'port of call' will all our health concerns. I love that Jachline's treatments are gentle and noninvasive, yet highly effective. The underlying causes of our health issues are addressed so that we are not getting bandaid solutions but achieving real healing. I also love that nothing is too big or too small for Jachline to work on. We have been treated for things ranging from emotional upsets and learning difficulties to severe heavy metal toxicity with great results.

I whole heartedly recommend Jachline to anyone!"
- Emma


---
For more information about the best services for your needs or to organise an appointment - just give us a call!
---
Qualification details
Certificate IV in Kinesiology
Diploma in Kinesiology
Touch for Health Level 1 -4
Brain Gym Training
Wellness Kinesiology Training
Professional Kinesiology training in Neural Organisation Technique Level 1 and 2.
---
See Also...
---
Service categories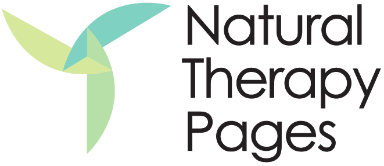 Jachline Pedersen-Rouse