Jaime Kerr
31 Barcoo st
Roseville NSW 2069
Servicing area: Roseville, New South Wales
Moxibustion
Art
Lifestyle
...
Want to find out my availability, pricing or opening hours? Click on Send Me Details Now to get started.
Acupuncturist & Chinese herbalist with over 15 years experience in pain management, women and children's health and general well-being.
Jaime Kerr Acupuncture and Chinese Medicine
---
What is Acupuncture?

Acupunture is the stimulation of tissues, channels and organs to correct imbalances, clear blockages, promote fluid and blood circulation, reduce inflammation, promote relaxation and increase energy using disposable fine needles with great care.

How Does It Work?

Acupuncture uses a series of tiny needles gently inserted into the skin. Meridian Channels at the surface of the body are stimulated by these tiny needles, changing activity along the channel, to help restore the Yin/Yang balance within the body.

Acupuncture points on a single Meridian may be spread all over the body. For example, A cause of insomnia may be an imbalance in Heart and Kidney. Stimulation of these 2 meridians may involve pressure points on the wrist and the ankle.

Acupressure & Massage

Finger pressure on acupuncture points without the use of needles. This is an adjunct to acupuncture-moxibustion. It releases blockages and relaxes body tissues. A beautiful de-stress tool.

Moxibustion

Moxibustion is the combustion of a herb (Moxa) on the needle head or on an acupuncture point to intensify the effectiveness of the needle. It is warming, invigorating and anti-inflammatory. It is as essential as acupuncture.


---
For more information about the best services for your needs or to organise an appointment - just give us a call!
Qualification details
---
Bachelor of Health Science in TCM (University of Technology, Sydney)
Certificate of TCM (University of Nanjing TCM Hospital)
Certificate of TCM (University of Guangzhou TCM Hospital)
Certificate of TCM (University of Hong Kong)
---
See Also...
---
Service categories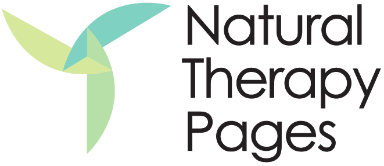 Jaime Kerr