Member since 2006
James Lewis Remedial Therapist & Intuitive Healer
26 Murray st
Camden NSW 2570
Joy
Headaches
Sprains
...
Want to find out my availability, pricing or opening hours? Click on Send Me Details Now to get started.
Clicking on the Send Me Details Now button opens an enquiry form where you can message James Lewis directly.
James Lewis is a wholistic and intuitive healer offering: Remedial Massage, Bowen Therapy, Myopractic Therapy, Dorn Spinal Therapy, Quantum Bio-Energetics and Touch and more!
James Lewis - Wholistic Healing Therapies
---
Remedial Massage
This is a deep massage designed to put in place the ideal conditions for the body's return to health after injury.
It is ideal for the treatment of repetitive strain injuries, back pain, strains, sprains, broken bones, bruising or injuries where the skin has remained intact.
Deep tissue massage increases Lymphatic flow and mobilises and releases blockages, damaged cells, scar tissue and adhesions that remain after injury, speeding up recovery and encouraging more complete healing.
---
Bowen Therapy
The Bowen technique is an alternative healing modality named after its founder, Tom Bowen (1903-1982). Bowen was an industrial chemist and developed the technique in Geelong, Australia in 1950. Bowen Therapy comprises gentle, rolling motions along muscles and tendons with short pauses between each adjustment to allow the body to "reset".
---
Myopractic Therapy
Myopractic differs from Chiropractic, although it draws on the science of Chiropractic. Myopractic, is a bodywork technique that on a range of therapies, including Chiropractic, Osteopathy, Bowen Technique and Traditional Chinese Medicine (TCM). Myopractic Therapy was developed by Australian, Dr Neil Skilbeck with the aim of spinal realignment without "back-cracking".
---
Dorn Spinal Therapy
Dorn method aims to correct uneven leg length which Dorn Therapists believe can twist the pelvis. A twisted pelvis is said to result in an asymmetric, crooked or displaced spine. Dorn is a non-manipulative therapy designed to correct this issue. Corrections are 'dynamic' motions designed to divert muscle tension and create a relaxed state that is said to realign the bones.
---
Quantum Bio-Energetics and Touch
Quantum-Touch is a powerful energy healing modality designed to teach us how to focus and increase life-force energy (also known as Qi, Bioenergy or Prana) using breathing and energy awareness exercises. Quantum Touch energy healers are trained to amplify and direct life-force energy, enhancing the body's innate healing processes.
---
I C B Orthotics
Orthotics can be helpful for patients who require a superior subtalar joint realignment, and pronation correction.
ICB's patented Dual Density Heat Moulding Orthotics offer an integrated support and comfort system that resists compression and distortion, giving them a longer life span.
---
Nuero Kinetic Therapy
Nuero Kinetic Therapy activates nerve receptors around the skeleton with a light finger touch. This is a catalyst for the body's realignment via muscle contraction. NeuroKinetics is a relaxing, pain free modality offering a high level of comfort during the consultation.
---
Genome Healing
Genome Healing offers what we believe is one of the most efficient and powerful healing methods available. Based on the principles of ancient spiritual wisdom and quantum physics, Genome Healing was inspired by the healing techniques of Russian scientist and healer Grigori Grabovoi and other global healers.
---
Would you like more information about any of the healing modalities offered by James Lewis? Call or click on the 'Make an Enquiry' button below to make contact or book with James.
---
Qualification details
The Australian College of Traditional Medicine:
Diploma Remedial Massage
Diploma Bowen Therapeutic Technique
The Bowen Therapy Academy of Australia:
Advanced Bowen
Bowen Therapists Federation of Australia:
ISTB - Bowen Therapy (Advanced Level)
The Ron Alexander Institute:
Functional Fascial Taping (Level 1, Module 1 & 2)
Survival First Response:
Senior First Aid
Workcover:
Evidence Based Practice & Treatment Outcomes
Certificate Level 1 Myopractic Therapies

International College of Biomechanics:

Certificate in Lower Limb Biomechanics (Module 1 & 2)

Certificate in Trigger Point Workshop (Upper Body)

SCENAR ABC - Enlightened Therapies

SCENAR Level 1 - Enlightened Therapies

Usui Reiki Level 1 & Usui Reiki Level 2

Siechim Healing with Energies Level 1

Siechim Healing with Energies Level 2

Quantum BioEnergetics Balancing Technique

Quantum Touch Level 1 & Level 2

Neuro Kinetic Testing

Matrix Energetics Level 1, 2, 3

Corrective Manipulation of Muscles, Tendons and Ligaments - Lester Cox Technique
---
See Also...
About James Lewis - Remedial Therapist
Remedial Therapist James Lewis offers Remedial Massage, Bowen Therapy, Myopractic Therapy, Dorn Spinal Therapy, Neuro Kinetic Therapy and Quantum BioEnergetics.
---
Service categories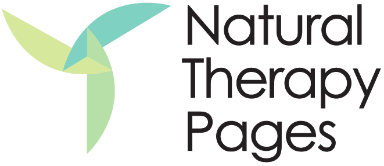 James Lewis Remedial Therapist & Intuitive Healer