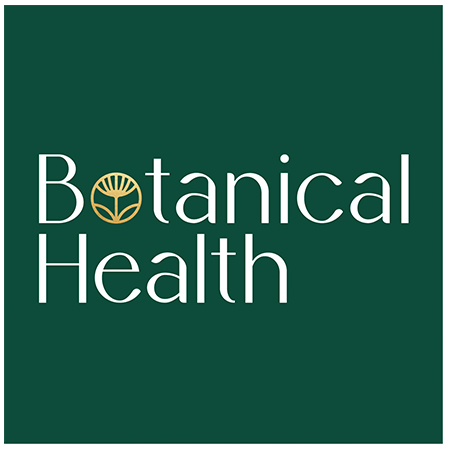 Botanical Health
Clicking on the Send Me Details Now button opens an enquiry form where you can message Jane Deans directly
Send Me Details Now
Specialising in Lyme disease, Systemic bacterial infections, Auto-immune diseases, Woman's Health and the MTHFR gene.
In-clinic, phone and online appointments available.
Naturopathy with Jane Deans
Servicing area
Australia, South Australia and Adelaide
---
Focus areas
Lyme disease
Covid-related
Face to face appointments
Fatigue
Menopause
Infections
---
---
Chronic illness
Within my practice I see a lot of frustrated and unwell people who are having numerous symptoms & getting no answers from conventional medicine. What I can help you do is investigate, get answers & treat what might be causing your health imbalance. Quite often it can be a combination of clinical & subclinical or undiscovered reasons. When discovered it can be successfully healed with the right individualised treatment program for you.
Many factors need to be addressed when healing chronic illness such as pH levels, immune responses, intra and extra cellular condition, mitochondrial health, detoxification pathways, genetic predispositions, symptomatic presentation, diet, lifestyle, environmental & toxic influences. Treating the cause not just the symptoms is the key and addressing spiritual, emotional, mental and physical health is vital for recovery.


---
Botanical Medicine
Medical herbal medicine uses the therapeutic actions of plants and their constituents to treat a broad range of conditions. Various kinds of plant materials such as fruit, leaves, roots, flowers, bark or the whole plant are used for their valuable medicinal properties. Infusions (hot water extractions), liquid extracts in ethanol or fruit bases and powders are used to treat, prevent and heal illness and dis-ease within the body.


---
Homeopathy
Homoeopathy is an effective, gentle and scientific form of energy medicine. It strengthens bodys defense mechanisms with substances selected for their energy giving properties. It has been proven to be effective against both acute and chronic disease and a wide variety of conditions.
Homeopathic medicines are extremely safe, non addictive and
suitable for all ages and gender.


---
Nutrition & Diet
Nutrition and diet is discussed in each Naturopathic consultation. There are many foods that can cause inflammation in the body, even ones you think are healthy. Some foods can help certain conditions and many can adversely affect them.


"Let your Food be your medicine and your medicine food"
(Hippocrates)
---
Emotional Healing
It is important to heal and treat your emotions and Jane provides a supportive, loving and safe environment to share your trauma, thoughts and inner most concerns. Using her many skills and knowledge to help conscious and subconscious emotional trauma to be released, resolved, healed and gently shifted. Allowing your inner light to glow so you can simply be you without all the pain, negativity, adverse behavioural patterns and conflict.
---
Woman's Health
Specialising in Woman's health including conditions such as menstrual problems, endometriosis, PCOS, fatigue, weight gain, pre and post pregnancy care, menopause, sleep disturbance, PMS and libido.
---
Children's Health
Children's vital force or Chi is so strong that treatment with Natural therapies is extremely effective and lasting. A wide variety of conditions from acute to chronic, ADHD, Autism, Anxiety, Eczema, Hives, Safely vaccinating and much more can all be addressed within Jane's practice.


---
Lyme Disease
Lyme disease is an infectious disease that is derived from bacteria from the genus Borrelia. It is otherwise called Lyme Borreliosis and is the quickest developing tick borne sickness on the planet. It is transmitted through the ticks that exist on hosts such as cats, dogs, kangaroos, deer, wallabies, horses and reptiles. They are capable of transmitting any infections that the animal carries (viral, bacterial, parasitic) to humans through a bite.

Botanical Health's founder Jane is a Medical botanist, Naturopath and has personally encountered the long excursion of healing from chronic Lyme illness. She has created specific plant botanical that are based on scientific research on how bacteria survive, grow and act within the human body. They have an antibacterial response that is able to kill the bacteria whilst assisting and providing the immune system with support. These can be bought online or in the clinic.
---
MTHFR
Methylene-TetraHydroFolate Reductase is an enzyme that converts the folate that you eat into the active from that your body requires to use. Thus when you have this genetic polymorphism your body can lack folic acid causing a variety of imbalances throughout your body.
These may include, but arent limited to:
Methylation imbalances
Rheumatoid arthritis
Inflammation
Difficulty losing weight
Schizophrenia
Impaired detoxification
Nerve pain
Spider veins or deep vein thrombosis
Hormonal imbalances
Homocysteine imbalances
Heart disease or strokes
Learning or behavioural difficulties
Depression or anxiety
Miscarriage or birth defects
IBS
Fibromyalgia
Migraines
Immune imbalances
---
Some of the many treatable Conditions include
Weight loss, Thyroid complaints, Prostate, Chronic fatigue, Childhood ailments, Emotional trauma, Migraine/Headaches, Coughs, cold & flu, Whip lash, Insomnia, Mother & baby, Blood pressure, Cholesterol, Puberty blues, Anxiety, Depression, Sinusitis, Diabetes, Urinary tract infections, Hypertension, Liver disease, Premenstrual issues, Menopause, Kidney disease, Skin complaints, Constipation, Substance abuse, Diarrhoea, Intestinal issues (IBS), Vaccinations (safe way), Fatigue, Stress, Immune system, ADD/ADHD, Respiratory problems, Physical exertion, Cancer, Trauma, Aches/Pains, Loss & grief, Injury, Fertility.


All health conditions can benefit and be supported with Natural Medicine; a system of Medicine that is thousands of years old.


---
Qualifications
Advanced Certificate In Therapeutic Massage
Advanced Certificate In Classical Massage
Advanced Diploma of Applied Science Naturopathy With Honours
Advanced Diploma of Applied Science Western Botanical Medicine
Award For Excellence In Western Herbal Medicine Clinical Practice
Awarded Certificate of High Achievement In Botanical Medicine
Award For Dedication To Studies From SA College of Natural and Traditional Medicine
---