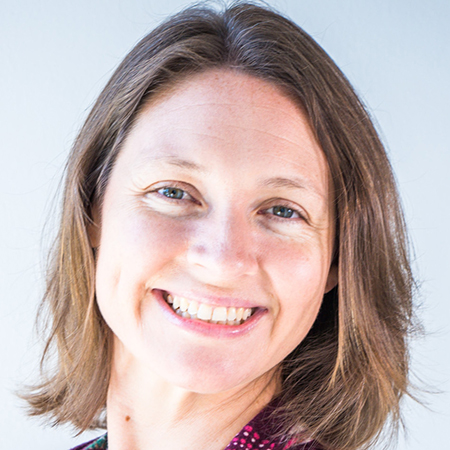 Jeanie Morella
Clicking on the Send Me Details Now button opens an enquiry form where you can message Jeanie Morella directly
Send Me Details Now
Jeanie is a Naturopath with 19 years of experience. She is qualified in: Herbal medicine, Nutrition, Homeopathy, Flower Essences and Reiki. Jeanie specialises in: autoimmune conditions; gut health; diabetes management; food sensitivities; weight loss; skin conditions; and adrenal fatigue. Jeanie treats every client holistically as a unique individual.
Jeanie Morella Naturopath
Servicing area
Adelaide City & Semaphore
---
Focus areas
Weight management
Stress management
Sinus
Herbalist
Headaches
Anxiety
---
What a Naturopathic Consultation Involves

An initial naturopathic consultation with Jeanie involves a detailed health history so that she can determine where you are at physically, mentally and emotionally. It usually takes about 90 minutes. This detailed background gives Jeanie an understanding of you and your constitution and therefore enables her to offer advice and treatment which is specific to you as an individual. If your condition is more acute and you don't have 90 minutes to spare, Jeanie can offer a 30 minute consult and appropriate acute treatment.


Specialities
Nutrition & Diabetes management


Diabetes management & Weight loss

Jeanie has a personal interest in diabetes as she has lived with Type I Diabetes herself for over 30 years. Using nutrition and herbal medicine to improve blood sugar balance is something Jeanie has a great deal of experience in. Weight loss and weight management are important factors in sugar metabolism and insulin sensitivity. If you have diabetes, pre-diabetes, insulin resistance, hyperinsulinaemia or you just want to get your weight under control naturally and safely, Jeanie can help you.

Food Sensitivies and Digestive Health

Many people have symptoms of food intolerances without knowing which foods are causing them or even that foods are the cause. Common signs of food intolerances include: wheezing, runny nose, sinusitis, irritable bowel, headaches, skin conditions and joint pain. Jeanie has a lot of experience with improving gut health through the removal of inflammatory foods and the addition of gut healing nutrients. Following the recommended diet alterations can improve your health dramatically. The traditional naturopathic philosophy of "All disease begins in the gut" (Hippocrates - 2,500 years ago!) means that many conditions are greatly improved through restoring healthy gut function.

Homeopathy

Homeopathy works on an energetic or vibrational level to bring your body back into balance. Remedies are chosen specifically for you and your unique range of symptoms. Homeopathics are very safe for children, pregnant women, people on other medication and those who are particularly sensitive to medication and other substances. Homeopathy can be used to treat a whole range of physical, mental and emotional ailments. Homeopathic remedies can also be used preventatively as an effective, non-toxic alternative to vaccination.

Flower Essences

Flower Essences, like homeopathics, work on an energetic level and they are specifically used to balance emotions. They are safe and subtle but extremely powerful and effective. Flower essences provide a convenient access to the magical healing power of flowers.

Reiki

Reiki is hands-on energy healing. It assists the body's self healing ability. Receiving reiki is a very calming experience. Reiki brings peace, relaxation, warmth and a sense of well-being to the body, mind and soul. Reiki speeds up recovery time after injury or illness, it eases pain and it boosts the body's vital energy. Reiki works very well in conjunction with all other therapies, both natural and conventional. Reiki can also be sent from a distance. Distance healing is particularly useful for people who are unable to attend a clinic or who wish to receive reiki while in hospital or undergoing/ recovering from surgery.


PRICING
90 min initial consult $100
60 min follow up consult $80
30 min follow up consult $40
30 min distance reiki $40
60 min distance reiki $80
ONLINE & PHONE CONSULTS
Contact Jeanie to arrange a time for an online consult from the comfort of your home.
PROFESSIONAL NATUROPATHIC ASSOCIATIONS

Jeanie is an accredited member of the Australian Traditional Medicine Society (ATMS) and the Naturopaths & Herbalists Association of Australia (NHAA). This means she has up to date Senior First Aid qualifications, current Professional Indemnity Insurance, and she maintains the Continuing Professional Education (CPE) requirements to keep her accreditaion with these professional naturopathic associations.

To make a booking phone 0400 294 827
Services
Naturopathic Consultation
1hr 30min
Naturopathy
Herbal Medicine
Homoeopathy
Nutrition
Homoeopathy Online
Naturopathy Online
Nutrition Online
Herbal Medicine Online
We're open 5 days.
| | | | |
| --- | --- | --- | --- |
| Monday | 1:00 pm | To | 4:00 pm |
| Tuesday | 1:00 pm | To | 4:00 pm |
| Wednesday | 1:00 pm | To | 4:00 pm |
| Thursday | 1:00 pm | To | 4:00 pm |
| Friday | 1:00 pm | To | 3:00 pm |
Qualifications
Bachelor of Health Science In Naturopathy
Professional Membership
NHAA - Naturopaths & Herbalists Association of Australia
ATMS - Australian Traditional Medicine Society
---