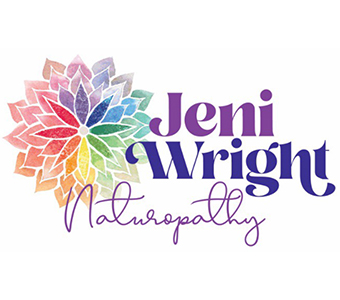 Jeni Wright Naturopathy
Clicking on the Send Me Details Now button opens an enquiry form where you can message Jeni Wright directly
Send Me Details Now
Naturopath • Australian Bush Flower Essence Practitioner • Massage Therapist • Aromatherapist • Natural Health Teacher
Courses
Servicing area
Lyndhurst.
---
Focus areas
Infertility
Chronic health issues
Reproduction
Australian bush flower essences
Emotional wellbeing
Wholistic health
---
Australian Bush Flower Essences
Emotional Care and Wellbeing
Bush Essences

Introductory Course
Energy medicine is at the forefront of creating a whole new world of options and outcomes, not just for practitioners, but for everyone. The Bush Essences Introductory Course explores and teaches this new paradigm of health and wellbeing based on subtle energy systems, creating new opportunities for "healing the whole person".
As a journey through the ancient wisdom of the chakras and how the Bush Essences relate to these emotionally and spiritually, this course has the potential to be a gentle yet profound healing experience on a personal level. Many people describe it as life changing.
Whether you have an interest in natural healing for yourself, your family or your clients, the Bush Essences Introductory Course contains valuable information, that you can use and benefit from.
You don't need to know anything about Flower Essences or natural healing, or even have an intention of using the Essences on anyone other than yourself, your family and friends. We start with the basics and our aim is that by the conclusion of the course you will be a confident and competent Bush Flower Essence practitioner.
If you have already attended any of our weekend or one day workshops, the information in this course is new, and from a different perspective.
Should you be a professionally qualified practitioner, this information can be exceptionally useful in your clinical practice, enhancing your knowledge base, complementing your existing modality, and improving your client outcomes.

You will learn:
History of the development of Flower Essences

The healing qualities of all 69 of the individual essences in the Australian Bush Flower Essences range, as well as the ready-made ABFE combinations

The chakra system and subtle Energy bodies along with their corresponding Bush Essences

How Flower Essences work

How thoughts and emotions affect wellbeing

The cutting-edge science validating the ancient healing systems of Ayurvedic Medicine and Traditional Chinese Medicine

Common emotional issues and corresponding Bush Essences for each theme

How to prepare an individual Flower Essence for yourself and others

Methods of application

Case Histories

The history of, and how to interpret, the ancient art of the Doctrine of Signatures
Bush Essences

Practitioner Skills Course
The Bush Essences Practitioner Skills Course is for anyone who has previously attended any of our workshops or courses. It contains valuable information designed to further enhance your knowledge and confidence as a flower essence practitioner.
Whether you are a professionally qualified health practitioner, or simply wishing to enhance your skills on how to best use the Essences on yourself, family and friends, this course can be of benefit to you.
You will learn:
Methods for choosing the most appropriate Flower Essence

How to select a Flower Essence confidently

Ways to formulate unique Flower Essence blends for individuals

How to observe and interpret verbal and non-verbal clues as to which Essences may be needed

How to interview and assess clients

Rational and intuitive evaluation methods

Prioritising - when to give which Essences

Compliance - how to help people take their Essences correctly

Conducting follow-up interviews

Basic "people skills" techniques

The philosophy behind wholistic wellbeing

Extra case histories for discussion in class
This course is designed to be interactive. You will have the opportunity to practise what you learn in the classroom with other students and to receive guidance from your teacher about how to fine-tune your newly learned skills.


---

Course Schedule 2021
Course
Venue
Date
Time
Cost

Bush Essences Introductory Course

10 Castawellan Street

Lyndhurst, VIC

Saturday 23rd

Sunday 24th

July 2022

and

Saturday 10th

Sunday 11th

September 2022

Start Time: 9:00am


Finish Time: 6:00pm

$245 Early Bird Special if paid by 9-7-2022

$295 thereafter

and

$245 Early Bird Special if paid by 27-8-2022

$295 thereafter

Bush Essences

Practitioner Skills Course

10 Castawellan Street

Lyndhurst, VIC

Saturday 15th

Sunday 16th

October 2022

Start Time: 9:00am

Finish Time: 6:00pm
$245 Early Bird Special if paid by 1-10-2022

$295 thereafter
---
Contact Jeni for enquiries & to book
Book online: jeniwrightnaturopathy.com.au
Phone: 0425 755 750
Email: enquiries@jeniwrightnaturopathy.com.au
Please visit the Bush Essences website for details on all other Australian Bush Flower Essence workshops
www.ausflowers.com.au
Services
New patients require a 60 minute new patient appointment booking. Existing patients book under existing patient for the required service.
We're open 4 days.
| | | | |
| --- | --- | --- | --- |
| Monday | 9:00 am | To | 5:00 pm |
| Tuesday | 9:00 am | To | 5:00 pm |
| Thursday | 9:00 am | To | 5:00 pm |
| Friday | 9:00 am | To | 5:00 pm |
Qualifications
Naturopath
Massage Therapist
Australian Bush Flower Essence Practitioner
Aromatherapist
Professional Membership
NHAA - Naturopaths & Herbalists Association of Australia