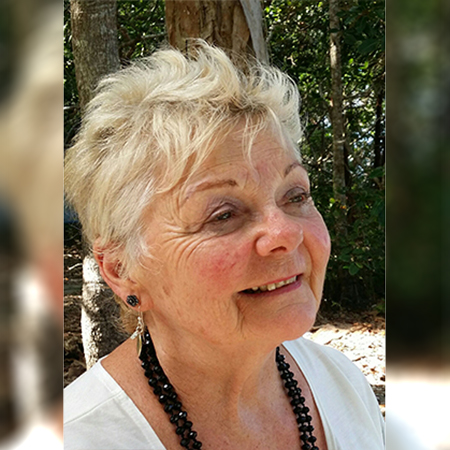 Judy Harland
Want to find out my availability, pricing or opening hours? Click on Send Me Details Now to get started.
Send Me Details Now
Clicking on the Send Me Details Now button opens an enquiry form where you can message Judy Harland directly
Functional medicine can assist you and everyone around you.
Judy Harland - Functional Medicine
Servicing area
Cairns, QLD and Sydney, NSW
---
Focus areas
Swallowing
Arthritis
Cancer management
High cholesterol
Infertility
Kidney disease
---
---

What is Functional Medicine you may well ask?

..first I'll tell you what it isn't.

It's not a 12 minute (if your lucky), Dr's visit... that's for sure

And it's not treating everyone the same way.... even if they have the same medical diagnosis or signs and symptoms...

And it's definitely not... cookbook natural medicine either, meaning it's not being sold the same herb/or vitamin supplement for the same condition (... Simply because everyone's biochemistry is different)

Functional Medicine is much more than all that!

... What is it then you may ask?

It's more solution focused

And you have to be ready for functional medicine

Ready to take on a different level of ownership of your health?

Let's face it, Some people just aren't ready, they just want to be told what to do, "take this drug, take this herb... do a detox, take that supplement, etc...

The health food shop is good place for these people...

Functional Medicine is more than ALL that

.... It's when you want to get serious about your health.

It involves taking a full case study, looking at your health history, the families health history, then looking at your blood chemistry, doing further lab testing to see what's going.. Functional medicine takes the guess work out,

You get a full explanation of whats going on in your body based on the test results, in black and white

You are then taught step by step how to work towards getting back your most precious possession.... Your health!!

... Coaching is a large part of what I do, this will empower you

It helps you restore your own health

Your own well being, and you can then help improve the well being of your kids, your partner, your parents,

Functional medicine can assist you... and everyone around you

But only if they are prepared to do the work!

Be open for change, Be tested, be educated, be coached.

So ask yourself do you really Want good health?

Are you prepared to work for good health?

Prepared to put good health at the top of your priority list?

And if you are willing to take charge of your health, phone or email Judy today.... and let's get started improving your health!

I'd be delighted to be your Health Coach.


---

For more information about the best services for your needs or to organise an appointment - just give us a call!


---