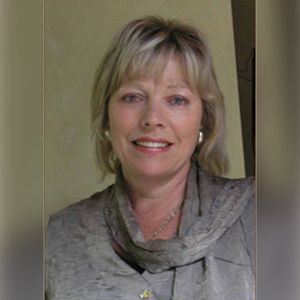 Member since 2005
Jillian Rodgers
96 Lewisham Road North
Prahran VIC 3181
Servicing area: Prahran, Victoria
Emotional issues
Iridology
Sinus
...
Want to find out my availability, pricing or opening hours? Click on Send Me Details Now to get started.
Naturopath, with over 30 Yrs Experience, Bowen Therapist and Pranic Healer.
www.npod.com.au
Jillian Rodgers - Naturopath and Bowen Therapy
---
Naturopathy, Bowen Therapy & Pranic Healing
---

Over the years Jillian has helped thousands of people by successfully treating a wide range of illness such as digestive, menstrual, respiratory, hormonal, nervous disorders as well as emotional issues such as depression, sadness, grief and distress from broken relationships.

Her successful results are due to her years of experience and the option for inclusion of Pranic Healing and/or Bowen Therapy within each consultation. As improvement can be noticed from the first consultation, less medication will be required to treat your condition, and you will be provided with techniques to maintain a healthy, happy, vibrant lifestyle.

Jillian is also the founder and managing director of nPod, the Naturopathic Product Online Database for health practitioners in Australia and New Zealand.

Fees:
---
First Consultation: $100 - 1 Hour
Follow-Up Consultations:
$72 - 1/2 Hour
$80 - 3/4 Hour
$90 - 1 Hour
Children under 12: $60

Concession Fees are available on request with a current health care card, pensioner card or full-time student card.

First Consultation: $80 - 1 Hour
Follow Up Consultations:
$68 - 1/2 Hour
$72 - 3/4 Hour
$80 - 1 Hour

No GST on Consultation fee
---
Bowen Therapy
Some remarkable and long standing results have been achieved with the use of this gentle therapy over the past 30 years. It is a subtle muscle and connective tissue therapy used to reduce tension, eliminate muscular pain and balance muscular alignment and energy flow within your body.

It is particularly helpful if you suffer from Sinus, Hayfever, Asthma, Headaches, neck & shoulder tension, back pain, painful joints, circulatory disorders or general muscular discomfort.

Pranic Healing
Jillian has experienced some amazing recoveries in the 22 years she has practised this modality. It is an exceptionally powerful healing that can give immediate relief to physical, emotional or mental ailments which would otherwise take weeks or even months to heal.

It can also be helpful for emotional issues which may be affecting your life. Healing is accelerated on every level.
What Happens in a Consultation?
Your FIRST consultation will take ONE HOUR and a comprehensive case history will be taken. Your individual treatment may include herbal and/or vitamin and mineral supplements. A treatment plan will be organised for you, together with lifestyle advice.
Jillian treats a wide range of conditions including the following:
General feelings of discomfort & lethargy
Menstrual Disorders ( e.g. PMT, Thrush, Menopause, Menstrual pain, excess of or absence of flow)
Headaches (Cluster, Tension Vascular & Migraine)
Sinus, Hayfever low energy, Insomnia, Chronic Fatigue Syndrome
Digestive complaints (e.g. Candida Alb., bloating
Abdominal pain & Irritable Bowel Syndrome), constipation, diarrhoea
Stress & emotional issues such as Grief, Sadness & Depression and general emotional blockages
Circulatory disorders such as cramps and cold extremities
Muscular aches, Joint pains, Arthritis & Rheumatism
Respiratory disorders (sore throats, frequent colds, coughs and Improvement of immune system. Allergies, viruses, Herpes Virus etc.)

You are welcome to phone and discuss how she can help you.

---

Testimonials

"After suffering for 2 months with, Sinus, I visited Jillian. This was my first visit to a Naturopath and I was very impressed with her thorough history taking, the Bowen Technique and medication. My sinus cleared up in two days. Jillian also treated me for PMT and I was amazed that it dissipated so quickly! "
- P.H. of Malvern BG

"I was fortunate to be given a Pranic Healing by Jillian. I had suffered from acute Achilles Tendon pain and discomfort for 6 weeks. During the session the pain disappeared entirely and during subsequent exercise and tennis exposure, all the symptoms and discomfort disappeared altogether."
- Brian Dixon (Melb. Football Club player for 15 years and Ex Minister of Health)

"Going through separation and being a new Mum is definitely not an ideal combination. The anger, rage and betrayal I felt with my ex was undescribable. I felt like my life had just ended! After my very first healing with Jillian the heaviness in my heart lifted instantly. I cannot describe what balance and peace I feel deep inside today. I know I never could of found this sense of calmness without her help. I am very, very grateful to have met and to have been healed by Jillian. Thank-You!"
- Polly

"On my second visit to Jillian I felt a tremendous burden lifted from my chest - I literally felt it being drawn out during Pranic Healing. The grief I had been holding onto since my mother passed away had been lifted and healed. I felt lighter and my world seemed much brighter. My Headaches and neck pain have also gone, thanks to Jillian."
- D.M. Caulfield BG

"Having experienced the agony of Nocturnal cramps for several years, it is wonderful to be free of them at last. The medication used to cure this has also eliminated my monthly period pain. I also felt the effects of the cold to such a degree that most of the year was uncomfortable for me. I could not even escape this by wearing multiple layers of clothes. Both of these maladies Jillian has relieved with the use of Homeopathic and Herbal remedies, for which I remain forever grateful."
- Miri of East Malvern

"Fourteen years ago I went to see Jillian with excruciating Migraines. I am pleased to say they have not returned. Over the years Jillian has introduced me to an alternative healing and a new way of life. Many Thanks!"
- Jane - South Yarra

"The first time I had pranic healing I was slightly sceptical before the session. After I had received the treatment I felt almost like I was flying. During the session I saw many different colours including purple, pink, green and white. Recently when I tore the ligaments in my ankle, Jillian gave me pranic healing from a distance. Almost instantly the pain disappeared. I went from being tense and screaming from the pain to relaxed and pain free."
- Michelle, age 16 BG

Qualification details
---
Dip. in Naturopathy,1987,
Certificate in Iridology, 1984
Bowen therapy Certification in 1987
Advanced Pranic and Psychotherapy Certification 1998
Managing Director of nPod (an online Database for Health Professionals)
Fellow of A.T.M.S.
As part of the high standard required by ATMS, Naturopathic Practitioners, continue to attend seminars and lectures, to keep up to date with the latest findings and gain Continuing Professional Education points (CPE) on a regular basis.
ATMS Website
---
Service categories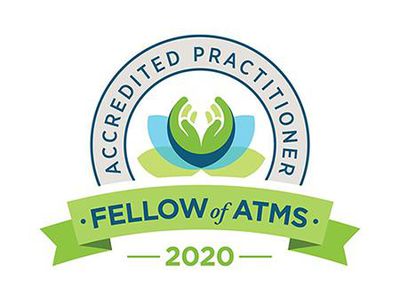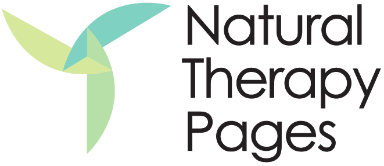 Jillian Rodgers