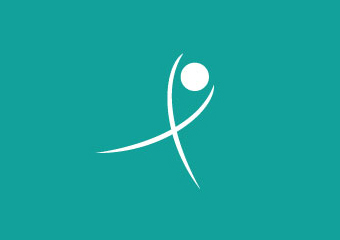 About Me
Servicing area
Servicing Fairfield, inner Melbourne and surrounding suburbs
---
Focus areas
Stress management
Self-esteem
Joy
Headaches
Lower back pain
Shoulder pain
---
---
My focus in teaching Alexander Technique is on helping you to improve your posture and better manage pain.
You will benefit from my experience with many clients.
My own personal journey has involved dealing with lower back and hip pain that relates to farm and construction work. Later years of office work and a period of great personal stress led to a long battle with RSI.
I am based in Melbourne, Australia - and teach mainly in central Melbourne area and in the inner northern suburbs where I have a studio. Recently I have begun using skype to teach people who live remotely.
---
Training and professional affiliation
I have an Advanced Diploma of Alexander Technique based on three years of full-time training (2008 - 2011). I am a member of AUSTAT, the professional society for Alexander teachers.
More recently I completed a Certificate IV Workplace Health and Safety (2016). Through long experience working in offices, and knowledge of WHS and ergonomic principles, I am familiar with appropriate set up of chair, desk, keyboard, mouse and screen.
Other corporate training includes workshop facilitation, program logic and project evaluation.
---
My Alexander background
I initially explored the Alexander Technique out of curiosity, after many years of yoga. A series of 10 lessons in 1998 made a great difference to my posture.
My full-time teacher training began in early 2008. My motives were three-fold - to avoid the health problems of other family members, to help deal with hip and lower back pain, and to have a skill that he could help others with until I am 90.
---
Additional Testimonials
Clancy in Northcote "Alexander Technique with Jim has greatly helped in reducing daily pain and tension and is also very relaxing!"
Greg in Fitzroy found that his lower back pain ceased after a workshop in which I gave advice on adjusting the chair seat so it tilted forward rather than back.
Marcelle, office worker : "I attended a 2 hour workshop facilitated by Jim and I was convinced by the end of the workshop that The Alexander Technique would help me enjoy my life! I am new to constant busyness (luck was on my side) and my body, mind and spirit are feeling the strain. Jim's workshop assisted me to connect with my body and move more consciously. This has the effect of relieving stress and I want to learn more so I can incorporate the technique into my daily life".
Virginia, manager : "Physically I have noticed some huge differences in some aspects of life - tackling hills is one of them. I have always struggled to climb hills and stairs, quickly becoming breathless. I marvel at how your teaching of Alexander Technique has helped - I recently enjoyed (not just endured) climbing Mt Cathedral (at the Cathedral Ranges in NE Victoria). There are many other ways that Alexander Technique has benefited me, the learning doesn't cease."
---
For more information about the best services for your needs or to organise an appointment - just give me a call on 0488 956 506 or email me.