Learn how your food, exercise, sleep & stress affects your health based on your glucose biomarkers.
Now available for non-diabetics.
Join the Vively waitlist now to get a 30% discount.
Join the waitlist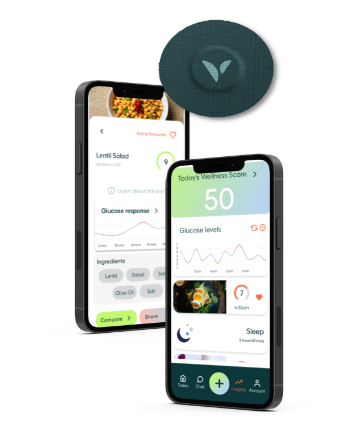 Clicking on the Send Me Details Now button opens an enquiry form where you can message Jessica Clarkson directly
Send Me Details Now
Jessica Jades Massage located in Clayfield, we specialise in remedial, sports, deep tissue, lymphatic drainage and pregnancy massage
Jessica Jades Massage
Focus areas
Head massage
Pregnancy support
Manual lymphatic drainage
Stroke
Love
Lifestyle
---
---
Jessica Jades Massage has been providing top quality treatments since opening its doors in Clayfield 2013. It has been a dream to create an environment where remedial massage can combine with a holistic approach. Massage therapy is important to improve quality of life so it's imperative for our practice to be compassionate and kind while working with each and every client.
Our aim is to provide a unique and affordable experience with the hope to share a life motto we can all adopt - Take care of your body, it's the only place you live.
Jessica Jades Massage prides itself on the skills and knowledge we have within the different therapies we offer ranging from remedial, sports, deep tissue, relaxation, hot stone, pregnancy, lymphatic drainage and Indian head massage . Continuing education and development ensures that a high quality standard is retained. Jessica has been a massage therapist for 9 years now and is always updating her studies.
Recently Jessica has began to advance her skills in remedial massage and manual lymphatic drainage which are therapies she has become more passionate about due to the health advances and improvement in quality of life for our sick family and friends.
Here at Jessica Jades Massage we love the active lifestyle. Jessica Jades massage has worked with many elite iron men competitors, marathon and ultra marathoners. Jessica herself is a marathon runner completing the Gold Coast, Sunshine Coast and Brisbane marathons. This year it is her goal to complete the Sydney marathon and raise money for the National Stroke Foundation. In the years to come it would be a dream come true to finish the New York City marathon.
This year in 2015 Jessica and her team completed the 100 km Oxfam trail walk raising over $2000. Jessica Jades Massage loves to get involved in fund raisers and community events. Please see our events page to see what's up and coming.
---
REMEDIAL MASSAGE
Balance your body back to normal health after injury or strain. Remedial massage is generally an isolated massage with a treatment plan tailored to your needs.
LYMPHATIC DRAINAGE
Manual lymphatic drainage assists the body with the removal of metabolic waste, excess fluid, bacteria and foreign substances from the bodies tissues. This aids in the relief of fluid congestion within the body.
RELAX AND REJUVENATE
Chill out and unwind with a relaxation massage. Relax with gentle pressure and soothing strokes to ease the busy buzz of life.
DEEP TISSUE MASSAGE
A gentle manipulation of the deep muscles and connective tissues throughout your body. Deep tissue massage aids in the bodies natural healing process and can promote relaxation and well being.
SPORTS MASSAGE
Specifically designed for the active person, sports massage deals with an injury or ailment which can also be designed to prevent injuries from occurring.
PREGNANCY MASSAGE
For mums to be enjoy a pregnancy massage, lay back and indulge in some much needed relaxation after your first trimester.
HOT STONE MASSAGE
Re-balance your mind and body with the soothing touch of warm stones. Hot stone massage increases your circulation and decrease tension.
REFLEXOLOGY
Stimulate the reflexes in your feet to feel instantly re-energized.
INDIAN HEAD
Unwind with the Auveydic aromas and balance your mind. Indian head massage will slip your mind away into a deep relaxation with acupressure points of the face and neck along with scalp stimulation.
---