Joanna's Beauty, Slimming & Acupuncture Clinic
Joanna M Burton
Servicing area: Lutwyche & Northen Suburbs, Queensland
Want to find out my availability, pricing or opening hours? Click on Send Me Details Now to get started.
Joanna is a registered Chinese Medicine practitioner, specializing in holistic anti-aging and longevity. Joanna has a holistic approach to beauty with the point of difference from other day spas, being that she personally provides highly specialized anti-aging treatments, and address the root of internal imbalances in the body that causes the aging process to accelerate. Joanna M Burton has published her three e-books in series Beautiful & Healthy You! Anti-aging and Longevity Secrets of the Ancients Revealed at Amazon .com
About Me
---
A combination of noninvasive health and beauty modalities, allows Joanna to provide the strategies that work synergistically and holistically to promote your health beauty and longevity.
Joanna's goal is to design treatments that bring you the glow of youth and she offers meditative relaxation support, by connecting energetically with you on all levels, to restore the balance of your emotional, mental and spiritual state, thus bringing your wellness into alignment.
WINNER - NATIONAL AWARD for EXCELLENCE
---
Services Available:
Acupuncture: Health Funds rebates available
Thermo and Hydrotherapy with Beauty Services:
Vichy shower & Scotch Hose
Detoxing Salt Glow & Body Wraps
Joanna's Holistic Facials
Halo Biophotonic Light Therapy
Intraceuticals Rejuvenation Infusion with Hyperbaric Oxygen
Slimming Services:
Ultrasound Fat Cavitation and Radio Frequency Skin Tightening
Lymphatic Drainage Air Pressomassage
Body Firming with Electrotherapy
Detoxing Far Infrared Pressomassage
Structural Balancing :
Dorn Spinal Therapy with Breuss Massage
---
Specials
CLICK HERE to see Joanna's latest specials on the main website
For more information about the best services for your needs or to organize an appointment - just give Joanna a call 38575722
---
Qualification details
---
Early Childhood & Musical Education- University Degree (overseas)
Master Ed. (Human Movement) (overseas)
Physiotherapist ( overseas)
Cert. Aesthetics Therapy (overseas)
Advanced Diploma of Acupuncture - AIAS (Australian Institute of Applied Science)
Bachelor of Health Sciences ( Acupuncture) - ACNM (Australian College of Natural Medicine)
Postgraduate training:
Cert. Japanese Acupuncture and Manaka Protocols - Yin Yang Balancing Therapy
Reg. Toyohari Practitioner
Cert.Japanese Acupuncture Strategies for Fertility Managment
Cert.Shonishin Japanese Pediatric Acupuncture Therapy
Cert. Cosmetic Acupuncture from Morningside Neuro Acupuncture Centre (UK)
Cert. Constitutional Facial Acupuncture Renewal ™ taught by Mary Elizabeth Wakefield from Chi-Akra Center, New York (USA)
Cert. Advanced Constitutional Facial Acupuncture and Harmonic Facial Renewal taught by Mary Elizabeth Wakefield
Reg. Toyohari Academic Practitioner
Certified Acutonics Practitioner
Cert. Esoteric Acupuncture
Advanced Level 3 taught by Dr Mikio Sankey
Cert. Australian Bush Flower Essences
Cert. Dorn Spinal Therapy

Member : AACMA (Australian Acupuncture & Chinese Medicine Association) and ABTA (Australasian Branch of Toyohari Association)
( please refer to Joanna's Curriculum Vitae on the main website www.joannasclinic.com.au ).
---
See Also...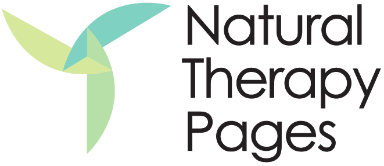 Joanna's Beauty, Slimming & Acupuncture Clinic