Joanna's Beauty, Slimming & Acupuncture Clinic
Servicing area: Lutwyche, Queensland
Pregnancy support
Stress management
Diarrhoea
...
Want to find out my availability, pricing or opening hours? Click on Send Me Details Now to get started.
Clicking on the Send Me Details Now button opens an enquiry form where you can message Joanna Burton directly.
Traditional Acupuncture - Childrens Acupuncture - Esoteric Acupuncture - Facial Rejuvenation Acupuncture. Give Joanna a Call Today To Book in Your Next Appointment.
Joanna's Beauty Slimming & Acupuncture Clinic- Acupuncture
---
Oriental medicine has a specific look at the whole person as an energetic network of the interconnecting channels (meridians) and internal organs, and gives you an understanding of how the body works and its connection with the environment.
Joanna provides a range of acupunture services to all of her clients, including:
---
Traditional Acupuncture
Joanna specialises in Japanese style Acupuncture, particularly the Toyohari hands-on pulse diagnosis, healing techniques, a very gentle and effective therapy involving the pain-free use of acupuncture points and a variety of non inserting needle techniques that aims to balance the patient's pulse which reflects the state of the ki/qi in the body.
Acupuncture points correct problems in the way the body functions, by unlocking the power of the body's natural healing abilities.
After the acupuncture treatment, many patients reported feeling a sense of well-being, inner calm and often a state of bliss. This is a response to the neurochemicals and especially the endorphins that have been released into the bloodstream.
Acupuncture For Children
For children especially, complete health care is vital to a healthy and happy early life. Joanna uses a specific massage called the General Whole Body Treatment (Shonishin) using special Japanese pediatric tools. She has even been teaching mothers these massage techniques to use at home.
The General Whole Body Treatment can be beneficial for:
Nasal catarrh (usually chronic from repeated colds or allergies)
Bronchial asthma (extrapolated from these allergies)
Asthmatic bronchitis (extrapolated from catching colds all the time)
Nettle rash and some chronic locomotor problems
Joanna specialises in Pediatric Toyohari hands-on pulse diagnosis, healing techniques. She uses a variety of non-inserting needle techniques that aim to balance the child's pulse in order to relieve the distressing symptoms.
---
Prices
The first consultation includes an additional $10
(Private health fund rebates available for acupuncture)
Children Acupuncture - $65
Dorn Spinal Therapy complemented with Breuss massage -$95
Toyohari Acupuncture - $85
Esoteric Acupuncture $95
Facial Rejuvenation Acupuncture FRA - $175
---
For more information about the best services for your needs or to organise an appointment - just give Joanna a call 07 38575722!
---
Specials
CLICK HERE to see Joanna's latest specials on the main website
---
Qualification details
---
Early Childhood & Musical Education- University Degree (overseas)
Master Ed. (Human Movement) (overseas)
Physiotherapist ( overseas)
Cert. Aesthetics Therapy (overseas)
Advanced Diploma of Acupuncture - AIAS (Australian Institute of Applied Science)
Bachelor of Health Sciences ( Acupuncture) - ACNM (Australian College of Natural Medicine)
Postgraduate training:
Cert. Japanese Acupuncture and Manaka Protocols - Yin Yang Balancing Therapy
Reg. Toyohari Practitioner
Cert.Japanese Acupuncture Strategies for Fertility Managment
Cert.Shonishin Japanese Pediatric Acupuncture Therapy
Cert. Cosmetic Acupuncture from Morningside Neuro Acupuncture Centre (UK)
Cert. Constitutional Facial Acupuncture Renewal ™ taught by Mary Elizabeth Wakefield from Chi-Akra Center, New York (USA)
Cert. Advanced Constitutional Facial Acupuncture and Vibrational Acu-Sound Facial Renewal taught by Mary Elizabeth Wakefield
Reg. Toyohari Academic Practitioner
Cert. Acutonics Practitioner
Cert. Esoteric Acupuncture Advanced Level 3 taught by Dr. Mikio Sankey
Cert. Australian Bush Flower Essence
Cert. Dorn Spinal Therapy

Member : AACMA (Australian Acupuncture & Chinese Medicine Association) and ABTA (Australasian Branch of Toyohari Association)

Joanna received her Certificate of Registration from the Chinese Medicine Board of Australia, which enables her to legally practice Acupuncture and is also certified by the Australian Health Practitioners Regulation Agency, as a Chinese Medicine Practitioner.

For more information please refer to Joanna"s Curriculum Vitae on the main website:
www. joannasclinic.com.au
---
See Also...
About Me
Joanna is a registered Chinese Medicine practitioner, specializing in holistic anti-aging and longevity. Joanna has a holistic approach to beauty with the point of difference from other day spas, being that she personally provides highly specialized anti-aging treatments, and address the root of internal imbalances in the body that causes the aging process to accelerate. Joanna M Burton has published her three e-books in series Beautiful & Healthy You! Anti-aging and Longevity Secrets of the Ancients Revealed at Amazon .com
---
Service categories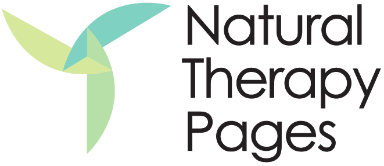 Joanna's Beauty, Slimming & Acupuncture Clinic