Member since 2020
Jon Rose Acupuncture
34 Ethel St
Camp Hill QLD 4152
Servicing area: Camp Hill, Carina, Carina Heights, Coorparoo, Morningside, Hawthorne, Bulimba, Balmoral, Cannon Hill, Murarrie, Seven Hills, Norman Park, Greenslopes, Carbondale, Mount Gravatt, Mount Gravatt East, Upper Mount Gravatt, Holland Park, Holland Park West.
Arthritis
Inflammation
Reduce inflammation
...
Want to find out my availability, pricing or opening hours? Click on Send Me Details Now to get started.
Clicking on the Send Me Details Now button opens an enquiry form where you can message the practitioner directly.
15 years clinical experience providing results driven treatments that are individualised for each and every patient.
Acupuncture & Traditional Chinese Medicine
Dr Jon Rose (Acupuncture)
After realising the potential of Acupuncture while receiving treatments for sports injuries during highschool, Jon completed a Bachelor of Health Science in Acupuncture & Traditional Chinese Medicine, furthering his studies by completing an Internship of Advanced Techniques in Acupuncture & Traditional Chinese Medicine at the Guanxi Traditional Chinese Medicine University in Nanning, China. He has since become a registered healthcare professional with AHPRA and the Chinese Medicine Board of Autsralia, as a Chinese Medicine Practitioner.
In Jon's 15 years of clinical experience, he has provided treatments for a wide range of different health concerns here in Australia, as well as internationally, spending 5 years working on cruise liners around the world. While being able to provide care for many differnet ailments, Jon has always had specialised in treating musculoskeletal conditions (aches, pain, injuries, post surgical recovery, joint pain, arthritis, etc), fertility support, IVF support, pregnancy care, natural labour preparation, acupuncture indcution, and general women's health concerns. Jon is a reuslts driven practitioner who provides individualised and tailored treatments to each of his patients to achieve the best results possible.
Jon has worked with numerous practitioners from all types of modalities throughout his career, and where necessary, continues to do so through referrals for his patients to other modlaities that he feels would be a great adjunct treatment with acupuncture to provide the quickest and best results possible.
Speciality Areas
Musculoskeletal Conditions

- There is a vast amount of research showing positive results from the use of acupuncture for a wide variety of musculoskeletal conditions. Acupuncture is great at assisting to reduce or relieve pain, assist with recovery from injury or surgery, reduce inflammation and tension, and improve blood flow in affected areas.

Fertility Support

- Jon works with both male and female patients to assist with any fertility related concerns they may be going through during their fertility journey.

IVF Support

- Jon has many years experince providing treatments to patients who have sought the help of assisted reproductive treatments such as IVF and IUI. There has been a number of research studies over the years that have shown promising results from including Acupunture as a support treatment for IVF/IUI cycles.

Pregnancy Care

- Some are lucky enough to go through a whole pregnancy without any symptoms at all, however for those who do suffer from nausea, fatigue, aches and pains, or other pregnancy related symptoms, acupuncture can provide great support throughout this time. Jon can also provide specific advice or supplementation if required to help as well.

Natural Labour Preparation / Acupuncture Induction

- In the later stages of pregnancy, Jon is able to provide treatments to assist in getting your body ready for labour, or even assisting the natural progress into labour. Preparation treatments are often done weekly from about 36 weeks gestation, and acupuncture induction consists of daily treatments from 39.5 weeks gestation, or from a time that has been agreed to by your obstetrician or midwife.
What is Traditional Chinese Medicine?
Traditional Chinese Medicine consists of a number of modalities that can be used individually, or in conjunction with each other, to help improve your current state of health. It is a practice that originated in China thousands of years ago, and is still to this day a widely popular method of treating ailments and health conditions, as well as providing preventatve health care.
Below you will find some of the more common modlaities used within Traditional Chinese Medicine, along with a short description of each.
Acupuncture is a treatment that involves inserting very fine, sterile, single use disposable needles into specific acupuncture points throughout the body. These acupuncture points are located along the body's energy pathways (meridians), which provide the whole body with essential energy (qi), and are used to encourage the normal flow of qi through the body. By using the acupuncture points, we are trying to correct any imbalances (deficiecy, stagnation) of qi that are causing a patients health concerns to arise. By doing this we strive to help not only the symptoms, but the underlying cause of those symptoms symptoms, and therefore look to achieve long term results where possible.
Cupping uses cups that are placed on the skin and create suction to draw the skin and msuscle tissue upwards into the cup to facilitate healing by increased blood flow. This treatment is often used to help with muscle tension and areas of pain, most commonly through the back.
Like acupuncture, herbs can be prescribed to assist in correcting energy imbalances within the body to restore good health. At Jon Rose Acupuncture, we only use what are called patent herbal formulas, which are pre formulated herbs in tablet or capsule form. There is a vast range of patent herbal formulas, and each formula is indivualy prescribed to a patient based on their own unique presenting symptoms, health concerns, and chinese medicine diagnosis.
We use practitioner only brands that are backed by years of research and studies to ensure that the supplements you take from us are of the highest quality and safety.
Book your appointment or contact us to ask about having a FREE 15 minute consultation with Jon.
HICAPS terminal for on the spot private health cover rebates.
Qualification details
Bachelor of Health Science (Acupuncture)
Internship of Advanced Acupuncture & Traditional Chinese Medicine Techniques - Guanxi Traditional Chinese Medicine University, China
Chinese Medicine Board of Australia
---
Service categories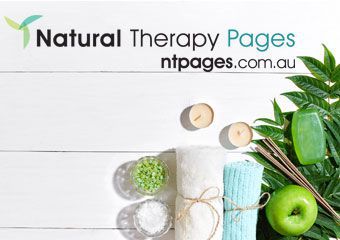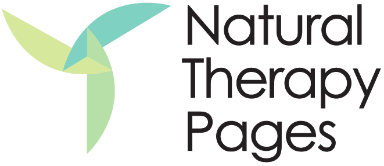 Jon Rose Acupuncture