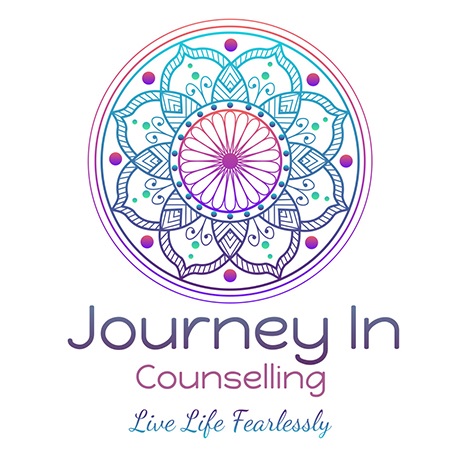 Journey In Counselling
Clicking on the Send Me Details Now button opens an enquiry form where you can message Melissa Mammana directly
Send Me Details Now
It's time to get out of your old belief system and to work towards the life which you truly desire. Counselling assists in the restoration of relationship trust, rebuilding connection and intimacy. Counselling & energy healing or clearing will assist in releasing old beliefs or thoughts that create suffering. It supports you to upgrade your energy reserves, feel empowered and a sense of emotional freedom. Melissa is a tertiary qualified professional, and has over 15 yrs. experience in the area of relationship, addiction, and mental health counselling. Melissa is passionate about healing and being of service to humanity, and utilises her various skills and knowledge, to assist in your presenting concerns.
About Me & Journey In Counselling
Servicing area
Mount Coolum & Buderim QLD
---
Focus areas
Values
Relaxation
Self-esteem
Motivation
Purpose
Joy
---
---
About Melissa Mammana
Hi! Welcome to Journey In Counselling. My name is Melissa and I'm a certified counsellor in Mount Coolum QLD. I have 14 years experience in the field of psychology and counselling, and I am passionate about guiding and facilitating transformation and growth. I established this service to untangle you from your self-limiting beliefs, fears and habits.
I'm here to empower you to achieve the best version of yourself and resolve past issues so that you can move forward with your life with joy, ease, clarity and positivity. Counselling helps release negative emotions, thoughts and behaviour patterns. It also rekindles relationships and clears your mind and body of stress, worry and emptiness.
As a counsellor for more than 10 years, specialising in individual, family and relationships, I'm adept at helping people understand their real purpose in life and achieve their fullest potential. With my qualifications in behavioural social science in psychology and social work, I am more than capable of transforming your life into how you envision it to be.
Know that you are not alone, and that you possess the innate power to change your situation. I will guide you through cultivating that power and provide you with the tools for tapping into your inner wisdom to resolve any issues, including:
Relationship difficulties
Grief and loss
Depression or anxiety
Mild mental health issues
Trauma
Divorce or separation
Self-worth & esteem
Family problems
Life changes and inner crisis
By resolving your issues and pain, you increase your energy levels, build healthier relationships, release yourself from feelings of being stuck, and restore balance and harmony to your life.
I, too, had my own personal encounter with various tragedies, wounds, and loss. Adversities can be opportunities for growth, once faced and healed. You don't have to embark on these difficult experiences by yourself. I am here to guide you until you reach your place of healing, freedom and inner happiness.
I integrate other forms of holistic therapies, including energy healing modalities, into my counselling sessions, if necessary, to further the results for my clients. I have certifications in the following areas:
Trauma Informed Practice
Internal Family Systems
Existential and Narrative Therapy
Neurobiology
Emotionally Focused Therapy (EFT)
The Gottman Method
Motivational Interviewing
Crisis Intervention (for suicide prevention and domestic violence)
Gestalt
Cognitive Behavioural Therapy (CBT)
Reiki
Transference Healing (A 7th Dimensional Frequency Healing Modality)
Mindfulness
Using these and more, I can help you muster the courage to release beliefs, feelings and behaviours in your life that aren't aligned with your core values.
Let's take a journey inside and identify the blockages that have been hindering you from living your heart's desires. There's no better time than today to work on becoming the person you truly want to be.
My Mission and Vision
My mission is to empower you to become free from all your limitations, fears, wounds, and old patterns of thinking, feeling and reacting to situations and events that may feel out of your control. My mission is also to awaken and enliven your soul, connect to your true self, and feel more flow, freedom, success, healthy relationships, purpose, abundance and joy into your life.
Book an appointment and let's start working on the life that you aspire for.

---
Services
Couples & Individual Counselling | 7th Dimensional frequency Healing | Reiki
1hr
Energy Healing
Reiki
Meditation
Counselling
Spiritual Healing
Psychotherapy
Breathwork
Mindfulness
Psychology
Workshop
Holistic Counselling
Relationship Counselling
Cognitive Behavioural Therapy
Couples | Individual Therapy
Qualifications
Bachelor In Social Work With Honours
Certified Usui Reiki Master
Post Graduate Degree In Psychotherapy
Certified Transference Healer
Postgraduate Diploma In Counselling
Postgraduate Diploma In Gestalt Psychotherapy
---