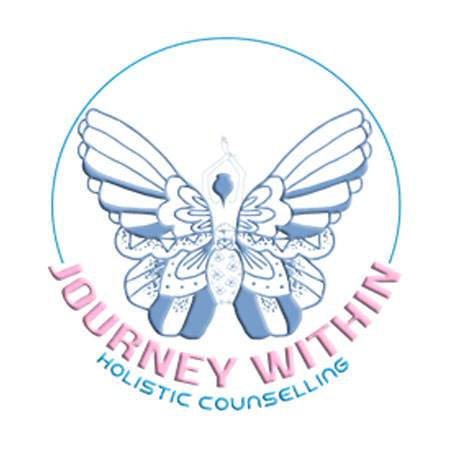 Journey Within Holistic Counselling
Clicking on the Send Me Details Now button opens an enquiry form where you can message Journey Within Holistic Counselling directly
Send Me Details Now
You can work with Ann to create a safe space for exploring and understanding yourself and your relationships with others. You will gain self-awareness and self-acceptance to lead a healthier life and change how you feel about yourself. Schedule an appointment with Ann now!
Holistic Counselling & Inner Child Therapy
Focus areas
Mental health & wellbeing
Telehealth
Inner child work
Creative therapy
Holistic practitioner
Holistic healing
---
---
Over the past twenty years, Ann has provided counselling services overseas and in Australia, specialising in clinical and holistic counselling, inner child healing, spiritual and life coaching.
Walking beside her clients, she guides, encourages, inspires, empowers, never judges, and always shows warmth, empathy, and compassion. She finds nothing more satisfying than when clients experience epiphanies and realisations of their own.
As every client is unique, Ann will tailor each session to meet your needs and goals. Her holistic approach to treatment involves a variety of approaches to achieve the best results for each client.
Services Offered
Inner Child Therapy
Using this approach, we can overcome negative conditions and traumas by accessing our inner child.
The inner child work method is extremely powerful in freeing up and releasing hidden emotions, such as lack of self-esteem, self-worth, and feelings of not being enough.
When these negative beliefs are resolved, your inner child feels stronger and more capable and can stand on its own.
Person-Centred Counselling
A person-centred approach puts you at the centre of the session where you are treated as a person first. Your therapist is not in charge of what you talk about, what you do or how you use your time.
Using gentle, empathic guidance and helpful interventions, person-centred counselling can get to the root of the problem.
In this way, you can work at your own pace and in your own way, enabling you to accept and embrace yourself more fully.
Holistic Integrated Creative Art Therapy
Through a variety of creative modalities, such as art, music, drama, dance, movement, poetry, creative writing, storytelling, journaling and sand play, you can become more empowered.
Through the creative process, you can express emotions and experiences you may not be able to articulate with words fully.
To take part in the creative process, it is unnecessary to have any artistic talent, but merely to engage. You are supported on an emotional and personal growth journey that incorporates the mind, body, emotions, and spirit.
Structured, creative processes can also facilitate balance, happiness, and calmness by stimulating the brain and hormones.
Holistic Counselling
In her capacity as a holistic counsellor, Ann will assist you through disorders of the mind, body and spirit, such as addiction, mental health, and self-harm to:
Create a balanced lifestyle for greater awareness and self-acceptance
Live a more peaceful and centred life
Achieve greater health and wellbeing
Develop a deepened sense of spirituality
Learn how to cope with trauma such as abuse, depression, anxiety, and loss.
For more information about Ann's services or to schedule an appointment, contact her today!
---