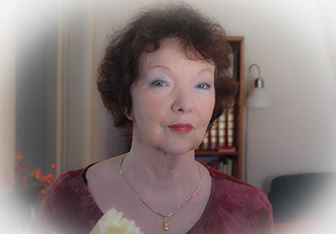 Dr Julie Phillips-Moore
Want to find out my availability, pricing or opening hours? Click on Send Me Details Now to get started.
Send Me Details Now
Clicking on the Send Me Details Now button opens an enquiry form where you can message Dr Julie Phillips-Moore directly
Did you know that negativefeelings and unexpressed orunresolved emotions can be a blockto conception?Did you know that stress andnegative self-talk can cause animbalance in the hormonal system?Did you know that inadequate nutrition and an unhealthy lifestyle can affect bothconception and pregnancy?
Dr Julie Phillips-Moore - Natural Fertility Management
Servicing area
Flynns Beach Port Macquarie
---
Focus areas
Arthritis
Cancer management
Heart disease
Hypertension
Infertility
Irritable bowel syndrome (IBS)
---
---


You have probably gone to considerable lengths to keep your body free of toxins and exposure to harmful elements. So, why then would you allow destructive habits and negative thought patterns damage the fragile environment needed to conceive?

This mind-body programme reduces stress and increases confidence, instilling a sense of control which maximises chances of conceiving naturally and increases the success of medical assistance such as IVF.

Negative feelings.

• Negative feelings can hold considerable energy which can block conception if left unexpressed or unresolved.
• Unexpressed emotions such as anguish, guilt or shame often felt after a termination, or sadness or grief after a miscarriage, can create extreme emotional conflict which affects every cell of the body and can cause or compound reproductive problems.
• Negative self-talk has a direct causative effect on the endocrine (hormonal) system by the direct stimulation of the amygdala and parts of the brain involved with emotions.
• Restoration of hormonal balance and eventual pregnancy may occur through the utilisation of mind-body techniques and implementation of positive lifestyle changes such as diet and exercise.
"Unexplained" infertility

• This diagnosis means that there does not appear to be any physiological reason for a woman not to become pregnant.
• An absence of a pathological impediment, therefore, means that most women can be helped to achieve fertility by exploring prior programming or emotional blocks.
• Stress and a lack of confidence tend to be the top culprits that must be addressed when there is a diagnosis of "unexplained" infertility. With more and more women in high stress jobs, it's no wonder that conception doesn't always occur immediately.
Research.

•Two studies by Alice Domar, Ph.D., demonstrate that unresolved issues about having a baby can be removed with counselling and mind-body techniques such as relaxation and visualisation.
In the first study, 42% of 132 infertile women in the programme conceived within six months of completing it (Journal of the American Medical Women's Association,1999).
In the second study, 55% of the previously infertile women in a mind-body programme conceived, compared with 20% of the control group who used no mind-body techniques and who did not attend meetings (Fertility and Sterility, 2000).
• A 2004 Israeli study conducted by Professor Eliahu Levitas showed that relaxation and visualisation can double the success rate of IVF -- the paper was presented in July 2004 to the European Society of Human Reproduction and Embryology Conference in Berlin.
Testimonials.

I had been trying to fall pregnant for close to a year with no success. After 2 sessions with Julie, I was pregnant. She gave me the belief that I could do it, my body could do it and therefore it was going to happen and of course it did.
Olivia & Andrew – Thornleigh, Sydney
I saw Julie before I started trying for our first child. I wanted children but not only was I terrified of giving birth, but I also felt very uncomfortable with the idea of having a baby growing inside of me. After two sessions I felt completely relaxed, open and ready. I had been on the pill for 10 years so I prepared myself for at least 6-12 months of trying. To our absolute delight I fell pregnant in two months. I had a wonderful pregnancy and gave birth to a gorgeous boy.
Danielle & Mike – Kirribilli, Sydney.
After falling pregnant rather quickly and then suffering a devastating miscarriage at 12 weeks, my husband and I tried unsuccessfully to conceive again for some months afterwards. I sought Julie's help using the mind-body techniques. Julie really helped me with eliminating the negative feelings and thoughts I had surrounding the miscarriage and taught me some wonderful visualisation and relaxation techniques. Less than two months after seeing Julie, my husband and I found out we were pregnant again. I am now 32 weeks pregnant! I truly believe if it weren't for Julie's help, we wouldn't be where we are today. Kirsty & Chris – Rose Bay, Sydney.
www.sydneyessentialhealth.com.au
---
For more information about the best services for your needs or to organise an appointment - just give us a call!
---