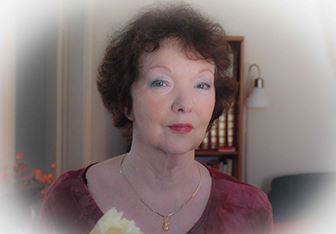 Dr Julie Phillips-Moore
Want to find out my availability, pricing or opening hours? Click on Send Me Details Now to get started.
Send Me Details Now
Clicking on the Send Me Details Now button opens an enquiry form where you can message Dr Julie Phillips-Moore directly
What Our Clients Say...
Dr Julie Phillips-Moore - Testimonials
Servicing area
Flynns Beach Port Macquarie
---
Focus areas
Arthritis
Cancer management
Heart disease
Hypertension
Infertility
Irritable bowel syndrome (IBS)
---
---
HypnoFertility

"I began undergoing HynoFertility with Julie after several unsuccessful IVF attempts and a natural pregnancy that had ended with a miscarriage. My husband and I were undertaking the Jocelyn Centre's natural fertility program and I wanted to try and heal my emotional health at the same time.

Julie was so compassionate and understanding that I immediately felt comfortable with her. She firstly helped me to acknowledge and deal with the grief from my miscarriage that I was carrying with me and then taught me how to relax and to use visualisation every day as I began to change the way that I emotionally approached my fertility treatment. The techniques that Julie taught me were a great comfort to me and I used them as part of my preparations leading up to and during further IVF cycles.

My husband and I were overjoyed to welcome our dear baby Olivia into our lives in January. Olivia is happy and healthy and so loved.

I will never forget the important role that Julie played in our fertility journey and I would not hesitate to recommend HynoFertility and Julie to other couples who are struggling with fertility issues."
- Julie & Ian, Nth. Ryde, Sydney


"I saw Julie before I started trying for our first child. I wanted children but not only was I terrified of giving birth, I felt very uncomfortable with the idea of having a baby growing inside of me. After two sessions I felt completely relaxed, open and ready. I had been on the pill for 10 years so I prepared myself for at least 6-12 months of trying. To our absolute delight I fell pregnant in two months. I had a wonderful pregnancy and gave birth to a gorgeous boy.

Now three years later my husband and I decided it was time again for number 2. After two goes and no avail I went to see Julie and that weekend we conceived. I honestly believe that Julie played an important and vital role in my success in both my pregnancies. She is our miracle worker."
- Danielle & Mike Kirribilli, Sydney


"After falling pregnant rather quickly and then suffering a devastating miscarriage at 12 weeks, my husband and I tried unsuccessfully to conceive again for some months afterwards. I sought Julie's help using the hypnofertility techniques. Julie really helped me with eliminating the negative feelings and thoughts I had surrounding the miscarriage and taught me some wonderful visualisation and relaxation techniques.

Less than two months after seeing Julie, my husband and I found out we were pregnant again. I am now 32 weeks pregnant I truly believe if it weren't for Julie's help, we wouldn't be where we are today."
- Kirsty & Chris Rose Bay, Sydney.


"I first started seeing Julie when I was trying to conceive my first child. A girlfriend who had seen Julie for Hypnobirthing recommended that I see her in regards to Hypnofertility to assist me to fall. I had been trying to fall pregnant for close to a year with no success. After 2 sessions with Julie, I was pregnant. She gave me the belief that I could do it, my body could do it and therefore it was going to happen and of course it did. So once this occurred, there was no doubt in my mind that I would see Julie again for preparation for my birth.

My husband was a little sceptical to start off with, however, by the end of the first session, he felt very comfortable with what we were going to be doing and believed that it was going to work. The sessions that we had with Julie were informative, relaxing and reassuring. They provided me with the tools and belief that I could give birth with no pain relief and in a relaxing environment. In addition to this, Julie provided me with information to give my obstetrician and midwives so they would be aware of the birth that I would like to have.

The sessions with Julie also allowed my husband to be actively involved in the birth and he was able to assist me in focusing throughout the entire labour. This was a great asset and one that assisted me very well.

Although having never had a child before, it was very clear to me the change to transition and when I needed to change my breath. In fact, the midwives didn't believe me when I told them that I was at the next stage. My son arrived into this world in a calm, drug-free environment and I felt on top of the world. He was calm and didn't cry and was just so relaxed and has continued like that to this day. Do I believe that this has to do with the Hypnobirthing? Most definitely! As I was calm, he was calm and childbirth was a brilliant, happy and rewarding experience.

I have just found out I am pregnant again so I need to look at booking in for some refresher classes closer to the time."
- Olivia & Andrew



---
HypnoBirthing


"My son was born using HypnoBirthing. Prior to the birth I practised the relaxation techniques I'd learnt to help me lose all the fear associated with my impending birth. Instead of fear I had feelings of confidence and I was calm and comforted knowing that I would have a positive experience. When it came to my time to be in labour I stayed at home as long as I could and when I got to hospital I was already fully dilated. Just 3 hours later my son, Jack, was born. I had a wonderful, positive, birthing experience and would really recommend using this technique to anyone. I had no pain throughout the whole experience and at no point considered asking for drugs. After the birth, I was able to relax with my child and I was not overly tired. My husband was so proud of me when our son was born because the whole experience was so relaxed and not what he had been led to believe a birth would be like."
- Niki & Paul Bondi, Sydney


"My birth was very fast (only 4 ½ hours). My doula was so surprised how fast it went. She thought I was still in pre or early labour when all of a sudden I said I wanted to push. I got out of the bath in a mad hurry and we rushed to the hospital. I delivered our little boy only 30 minutes after we arrived at the hospital it could have been a car birth! Thanks for all the HypnoBirthing work. More than anything it helped me to alleviate all fear. I was never worried once throughout the labour."
- Bianca & Petri Rose Bay, Sydney


"We have the most beautiful baby daughter. She was born at the RPA Birth Centre and it was an amazing birth. My waters broke at 8 a.m. and I decided to make the immediate intention to go within. It is so clear with the HypnoBirthing technique that the birthing experience is an inner journey so I found it empowering to be so sure of my plan. The next hour was about quietness, conviction with my breathing and trust. At about 9 the surges had quickened about 3 minutes apart so we rang the Birth Centre and they suggested we come in as it was our 2nd child. Had transition down Cleveland St. (that was more about managing than breathing at that stage!) and within 10 minutes of arrival we had a baby girl. We are all doing well and she is a robust little life force. Thank you very much for your care and love during our preparations. I had a very powerful birth experience, completely nurtured by the tools we were given with this technique. I now speak about it with all my friends and they are inspired to prepare for their own births with HypnoBirthing."
- Kate & Michael Tamarama, Sydney


"As someone who has a low threshold of pain, yet wanted a natural childbirth for my first child, hypnobirthing appealed to me. My husband was supportive, yet at the same time considered childbirth traditionally womens business. Hence, we also engaged a Doula to be present at our birth. Hypnobirthing with Julie completely involved my husband, and for the first time he felt really connected with our baby. However, as the estimated arrival date neared, I suspected I would be relying more on our Doula then my husband, and thoughts that he may even irritate me during the actual event remained!

As it turned out, my labour was 13hours in total, with the real labour lasting for approximately 6 hours. Within three and half hours of being admitted into the birthing centre, I gave birth to a beautiful and healthy girl. I derived the majority of my strength from my husband's presence and touch, and as it turned out, he was with me all the way and I wouldn't have been able to get through it without the guided relaxation Hypnobirthing techniques we'd been taught.


I honestly believe that by regularly doing my hypnobirthing exercises for approximately 1-2hours daily in the month leading up to the birth, I reduced my labour time, prepared my cervix to rise easily, and ultimately I dilated to 10cm surprisingly quickly on the actual day. I refused any interventions and had a completely natural birth without even as much as an internal examination, (throughout the entire pregnancy!). During the birth I focused entirely on what my body was doing, how I felt, and the breathing and relaxation techniques we'd been taught. Such that when the midwife insisted that I was pushing too early, (it was the only thing that felt right!), soon we discovered that the baby had quickly crowned. Our beautiful baby was in my arms a mere 20 minutes later.

Thank you very much Julie, it was the best thing we could ever have done to prepare for the birth of our precious Ava!"
- Leza & Phillip Double Bay, Sydney


"Everything went perfectly!! Dear Julie I must thank you! The techniques that I learnt with you really worked the day of my labour. I had my show on Tuesday 26th of October (my birthday) in the morning after having some sort of surges the night before. I didn't want to rush knowing that it could take days for everything to happen so, I had my lunch and spent the afternoon doing my exercises and sleeping for a few hours. Because it was my birthday, Juri had taken the night off to go out for dinner but when I saw him at around 6pm, I told him that I would prefer to stay home and having a quiet night. After dinner I sat down on the sofa trying to watch TV but for some reason I couldn't follow the programme ... I realised only after the birth that I was going in and out of self-hypnosis.

At around 10pm I went into the shower where I spent some time relaxing. Two and a half hours later , which I thought was only 20 minutes, I had the gut feeling to go to the hospital. By the time we got there the waves were 5 minutes a part, and the midwife, seeing me so relaxed, didn't believe that I was already more than 4 cm dilated. Juri helped me to relaxed and stay in focus. I had a little bit of gas in the transaction period and the second stage was less than 2 hours. Zoe Alessandra was born at 6.20am on the 27th of October. It was the most wonderful day of my life. So, thanks again to you and to the hypnobirthing method for the beautiful experience."
- Francesca & Juri Alexandria, Sydney


"Just a quick email to let you know that Jeanette had the baby, a little girl, Gracie, born 0838 13 July. She was 48cm long and weighed 6lbs 3.5oz. She seemed very relaxed and alert. The hypnobirthing was amazing. Jeanette was really focused throughout and calm. She was more vocal during the pushing phase but that was about half an hour in a 12 hour labour. She was amazing. No drugs, all she used in conjunction with the hypnobirthing was a TENS machine. This was not even used to the maximum. Generally we could only tell that she was having a surge was when I saw her adjust the TENS machine a little. Jeanette's mother, Grace, also utilized the prompts, keeping Jeanette focused throughout the night. Thanks for all the help. Feel free to call anytime if you would like Jeanette's first hand account!"
- Mick & Jeanette St.Leonards, Sydney


"Chloe decided to come 11 days overdue on the 9th August. She weighed 3.5kg and is absolutely beautiful. I made it through the long labour in the birth centre without any pain relief & although I felt pain I know I would not have been able to stay in control and calm without the hypnotherapy. I was also able to remove myself from my contractions with the breathing and with the use of some trigger words. It prepared my mind and body and I felt relaxed and confident right up till the very end. Unfortunately as I was pushing Chloe out in the birth pool my contractions ceased, so I had to do all the pushing unaided from the help of my uterus. This resulted in me getting very tired but still completely calm, as was Chloe. Our only hurdle was when they started talking about moving me to the delivery suite to induce contractions. By this stage Chloe's head was already crowning and the thought of being moved like that brought on a bit of panic and I started to fear the pain and stress. An episiotomy was suggested and she came out in 2 pushes. Thank you for your help and kind concern during the pregnancy. I know I could not have achieved the kind of birth I was hoping for without the help of the hypnobirthing."
- Barbara & Jonathan Clovelly, Sydney


"We had such a wonderful birthing experience and I am just so thankful that we used the HypnoBirthing technique as I have no doubt that is the reason why it was all so positive. Any fears I may have had were allayed by Julie and the HypnoBirthing techniques so much so that I never at any stage considered that the birth would be anything other than smooth.

Our beautiful baby boy was born after just 7 hours from start to finish. I also credit HypnoBirthing for such a relatively short labour. There is no doubt in my mind that the breathing techniques facilitated the birth.

I would recommend HypnoBirthing to everyone, it really is without a doubt, the best possible start to life you and your baby can have."
- Mikadie & Rob, Bondi Beach, Sydney


"Dear Julie,
Last Monday at 2.24pm our dear little girl Holly Mae entered the world, peacefully, lovingly. It really was a beautiful birth - a 6-hour labour (she was induced, it was way too peaceful in there I think!) No drugs and I must say - what on earth would I have done without you??

HypnoBirthing was certainly my trump card, my amazing tool that kept the midwives guessing right till the end ("There's no way she could be ready to push already!"). None of them believed I was serious about no drugs, and certainly didn't seem to get the whole hypnobirthing thing ... until Holly arrived and even the doctor shed a tear as they all described it as such a beautiful birth.

How can I ever thank you for the amazing tools and insight. We are eternally grateful as through your course, our girl was given the best start to her life we could provide. With love and thanks,"
- Lara & David, Frenchs Forest, Sydney


"Hi Julie,
Sorry I have not been in touch yet. I gave birth to Lani on 27/7/06 it has already been 4 weeks time flies by!!!! My labour was amazing and I give credit to HypnoBirthing. I had only 40 minutes of strong surges followed by about 2 minutes maximum of birthing. Due to the ease and degree of calm that I was experiencing, the delivery was at home in my bathroom big shock to us all.

We were all fine after the shock of it all. I was calm all the way through even with delivery at home. My body did not feel stressed or traumatised after the birth. I really feel that the ease of the labour had a lot to do with the Hypnobirthing techniques that were taught to me.
Thank you."

Daniella & Wayne, Maroubra, Sydney

Rachael was induced around 2pm on the 27th of May as her waters had broken a couple of days before (unknown to us!!). I am told that induction is probably the most intense way to experience childbirth ???

During the birthing process we used the CD that you had given us to keep Rachael focused on the surges & to concentrate on her breathing & visualising "breathing the baby down".

Throughout the whole process Rachael used the techniques that you had taught us & at 6pm Sofia Anne Malloy was born weighing 6lbs 7oz. The true effectiveness of hypnobirthing and the short length of time actually in labour meant that we did not even have to use any pain-relieving techniques such as the glove, or valve.

All in all, Rachael's entire birthing experience was very calm & most importantly both pain & drug free!!!. As first time parents, we would whole heartedly recommend to anyone who is pregnant to attend your Hypnobirthing course.

Once again, many thanks & kindest regards,

Alistair & Rachael - Rose Bay, Sydney.

My waters broke on a Friday afternoon at around 3.00pm and shortly after my contractions started. I sat in our recliner after calling Adam and begun using the breathing techniques with the CD on in the background. Adam was home 20 minutes after the phone call and I was on my fifth contraction as he walked through the door. Needless to say we promptly got organised and made our way to RNS.

After arriving we were put into a delivery suite and after some initial checks were left to our own devices (we later found out that the midwives didn't think I was in true labour when we arrived as I was quite calm, and after the checks they thought I wouldn't give birth until well after midnight).

I think the first stage of labour was around five and a half hours. When I hit transition and Adam went to get the midwives, they were a little shocked and had to get a few things organised.

I hopped into the large tub and we went through the remainder of the labour in there. It took me half an hour to gain control of my mind and body during this stage. The midwife was excellent here and she helped me to refocus on what I had learnt. Half an hour after that (at 10.09pm), Charlie was born. So the whole labour was seven hours.

The breathing techniques kept me focused during the labour. And as I look back upon my pregnancy experience, I think the hypnobirthing techniques most definitely kept me calm and positive when I was thinking about the labour as well as when it was taking place. I felt confident in my body as it functioned through the process of labour.

Our birthing experience was a beautiful one that I look back on with positive feelings. I was really excited about experiencing labour before I had Charlie and I am excited about doing it all again soon. This is not to say I felt it was pain free, but the pain was bearable and the only drugs I used were two panadol in the car on the way to the hospital.

Thank you for teaching us skills that were invaluable to our pregnancy and birth and I look forward to coming and seeing you again next time I'm pregnant for a refresher!

Kindest Regards,

Hilde & Adam - Narrabeen, Sydney.

Hi Julie,

Just wanted to let you know that Dylan Christopher Lee arrived on the night of November 10th. We used hypnobirthing to see us through a 16-hour pre-labour, and a 6-hour labour. The real surprise came when I suddenly started pushing, and 10 minutes later Dylan was with us (he had the misfortune of arriving in a very tepid, half-full bath, as he didn't give us time to fill it up properly!). Neither we nor the midwife realised we were anywhere near the 2nd phase, which surely must be a testament to the hypnobirthing technique. I really can't imagine how we would have achieved a natural birth without it. So many thanks for your patient instruction.

Gwenno and Tim - Alexandria, Sydney.

On Wednesday 5th September I was making my toddler's (Joe) dinner and my contractions started around 5pm. I started the slow breathing technique and putting myself under hypnosis and in between the contractions I continued going about getting Joe ready for bed etc. I then made dinner and ate a small meal with Gordon then told him to get some sleep. I watched a bit of telly and did some soduko and chatted with my mum on the phone in between contractions and always doing the relaxing and slow breathing with each 'surge'.

Around midnight they were coming every 2-4 minutes but I always felt very calm and in control. I phoned my midwife and explained how far apart they were but that I felt fine and wanted to keep labouring at home for the moment. She told me to call back in an hour or if my waters broke to call straight away. I got Gordon out of bed and told him that I would probably need to go to the hospital fairly soon and he looked at me and said don't be ridiculous you're fine it's hours away and I said no, I am having this baby before 5am I know it. He couldn't get over how relaxed I was, despite having done the classes with you and seeing the videos you showed us.

Around 2.30am I felt myself going into transition and I jumped off the sofa as my waters broke thankfully not wrecking the sofa! I then was on all fours having very, very strong contractions and lost some focus with my breathing for a short time. We got in the car drove to Randwick and Gordon let me out of the car whilst he went to look for a park. I crawled into the birth centre having contractions every minute (so took a while)! I really wanted to push and change my breathing but had to wait for the midwife to see how dilated I was. She had a look and I was fully dilated, she told me to put my hand down and I could feel the head! I then changed my breath to the third breath for birth and I had my baby boy within an hour of arriving at the birth centre (4.30a.m.).

It was the most amazing experience and so different from my first one. I didn't have any tearing and no drugs and felt so in control the whole way through. I really felt at one with my body and my mantra the whole way through was 'trust in your body it knows what to do' I kept repeating it over and over. I was up and about straight after giving birth. They even said to me at the birth centre if I wished I could leave after breakfast and I only gave birth at 4.30am! I actually opted to stay for a night as I thought I would get more rest in hospital than coming home to an 18month old.

It truly was an amazing birth and I just wish everyone's experience of birth could be as positive as mine. Woody is so placid and such a cutie.... he'll be 8 weeks on Thursday, I can't believe how fast it's going. So a big thank you for all your help and your wonderful guidance on hypnobirthing.

Becky, Gordon, Joe and Woody, Vaucluse, Sydney.

My husband Sharif and I attended your hypnobirthing classes in March in preparation for the birth of our first child and the desire for a relaxed and calm birth.

My waters broke at about 4pm Thursday afternoon and surges started about 10pm. I was able to get some rest through the night, my husband unaware that labour had commenced. At about 4am surges were getting more intense and closer together. I told Sharif to switch off his alarm as he would not be going to work. At about 5am between surges that were now approx 5min apart, I was able to enjoy a light breakfast.

We made our way to the Birthing Centre at about 10am, now Friday morning. After arriving, the midwife advised that I was dilated 8cm. I spent the next 3hrs or so in a relaxing bath until the birth of our son at 2.30pm. I was confident throughout the whole birthing and the thought of using any drugs did not enter my mind once. I did not feel tired at all and was then able to enjoy those precious first hours with a calm and alert baby. Jacob is almost 4months old now, and each day we enjoy the company of a happy, relaxed and placid baby. Thank you. I can't wait for the birth of our next child.

Kelly and Sharif , Guilford, Sydney.

Hypnobirthing appealed to me from the moment I heard about it. It made sense to me to work with your body rather than against it. Julie's sessions provided information that I'd never thought about and gave me the confidence to labour without fear.

I did go into labour but was progressing too slowly and, as I was also overdue, had to have a caesar. I used the methods whilst in early labour, I also used the breathing and visualisation techniques for the epidural and for post surgery pain. It worked for me and even though I didn't get the birth I planned, it was invaluable.

Megan and David , West Pymble, Sydney.

A week before my due date I gave birth to a beautiful baby boy called Louie. Everything went perfectly. It exceeded my expectations. I manifested an easy, smooth, loving, comfortable & relaxed birth and I got it all. I feel so lucky. I would say that it all went according to plan, but it didn't. And I guess that's why I loved the result so much.

As you know, at our first birth (with Mia), we accidentally birthed her in our living room. And it now happened again! As soon as the surges began on the Sunday afternoon, I breathed through them but not putting too much energy into them. We went to an afternoon tea at my aunt's & then returned to give Mia dinner & put her to bed.

After Mia went down, around 8.30, we were able to concentrate on the surges & focus on going inwards during each surge. When we decided that we should get going to the hospital, my waters broke & then next surge was Louie making his way into our world, into my hands in our living room !!! It was a pretty fast labour & we both did very well.

I was in control, I was confident, & in between surges I was talkative, mobile & focused on getting the baby out in a calm way. So in the end he came out exactly how I wanted: in a quiet room, dimmed lighting and arriving in a loving & peaceful way. Just perfect. I really think your workshops helped me to maintain peace & positivity during my pregnancy & helped me with breathing him easily down & out.

Becky and Boaz, Bondi Junction, Sydney.

I had the most wonderful birth experience. The labour and birth took only 5 hours, very fast for a first baby. The contractions (surges) started at 2a.m. I stayed calm and focused as the surges became stronger.

When I arrived at the hospital at about 5a.m., the midwife told me I was already dilated and I could start pushing. I couldn't believe it. I was expecting at least several more hours of surges and for them to become even stronger. The birth went by in a flash and our son was born at 7a.m. weighing 4kgs.

At no point did I feel I needed any pain relief or drugs. I didn't even need to use the spa bath. Practising the relaxation techniques seemed so easy that I did wonder whether I was doing it correctly. I guess I was. Doing the hypnobirthing sessions helped to prepare me mentally for the birth and gave me confidence in my body. During the last weeks of my pregnancy I was able to look forward to the birth without fear or worry. My husband, a little sceptical at first, is now a total advocate of the method after seeing how well I handled the birth and also finds the relaxation techniques useful for himself.

Donna and Andrew, Beecroft, Sydney.

Hi Julie,

Just a quick and belated THANK YOU for my refresher session prior to the birth of our beautiful baby boy, Albert. I had the most wonderful hypnobirth imaginable. Pain free, drug free, enjoyable and quick!!

Couldn't have done it without you. I'll be in touch when we decide to have a third! Many thanks again,

Kylie and Andrew, Rushcutters Bay, Sydney.


For more information about the best services for your needs or to organise an appointment - just give us a call!