Member since 2006
Julie Catt
Suite 417
185 Elizabeth St
Sydney NSW 2000
Adoption
Childbirth
Stress management
...
Want to find out my availability, pricing or opening hours? Click on Send Me Details Now to get started.
Clicking on the Send Me Details Now button opens an enquiry form where you can message Julie Catt directly.
Julie Catt Counselling & Psychological Services

Helping you live with integrity and joy
Julie Catt Psychological Services

About Julie Catt

Have you reached a crossroads? Are you wondering if the path youve been travelling is getting you where you want to go?

Counselling can be a life-changing tool, and Ive dedicated my career to helping people change old patterns, develop insight, and live with integrity and joy.

What to Expect
Sometimes people dont know what to expect from the counselling processes. You may wonder if your issues are too complicated, or not serious enough, or worry that the things youll discuss will be so distressing that youll carry the pain around with you, long after leaving the session.

What people may not realise is that good therapy can be a joyful experience, despite the need to discuss stressful, sad or shameful things. Theres a beauty in developing insight and making choices from a place of awareness rather than habit or fear.

There have been lots of tears in my office, its true, but there have been even more Aha! moments when someone makes a connection between an old belief and a current behaviour. Thereve been quite a few laughs, and exhilarating moments when someone realises theyve achieved real change.


My Approach
When I meet someone for a consultation, I think of this time as a journey through conversation. Always, there are intersections and roadblocks and detours, and my job is to help explore and navigate on this expedition. Sometimes paths need to be retraced and further explored. At the same time, I remain strategic and try to offer concrete tips to raise awareness, make better choices and improve mood, so that your quality of life improves early in therapy.

You may benefit from learning relaxation techniques or other strategies to manage your mood or anxiety, or you may prefer a sounding board approach that will work strategically to create positive change in your relationships and lifestyle. Maybe youre facing a difficult decision and need some help working out the costs and benefits of the possible choices. Sometimes support is needed when your emotional response to your circumstances threatens to overwhelm you.

I take an active, rather than passive approach and believe that direct feedback is an essential part of the therapeutic process. When appropriate, Ill provide you with answers to questions as they are presented, to the best of my ability.

Areas of Specialty


Anxiety and stress management
I use evidence-based techniques to help you mitigate symptoms of anxiety, as well as exploring what beliefs you hold that may have been bringing fear into your life. You'll also learn strategies to manage time more effectively -- decreasing stress!


Relationships
Ive watched lots of couples fall in love again as theyve successfully negotiated a rocky period in their relationship. With couples in particular, my work tends to be quite strategic and structured, borrowing heavily from evidence-based approaches that focus on practical strategies to improve the friendship and connection between you. Ive helped people develop beautiful, loving relationships after having weathered storms such as affairs, separation, drug abuse, the stress of having very young children, and major disagreements like whether or not to have kids, where to live, and how often (or even how) to have sex.

When conflicts arise, I try to help you both find the conversation beneath the conflict and learn new ways to communicate, really hear one another and meet each other's needs. Through all this, my personal goal is to teach strategies that create an atmosphere of love and respect so that you are able to maintain positivity between the two of you for the duration of your relationship, not just while youre in therapy.


Creative arts
Working as a writer, visual artist or performer brings with it its own set of challenges. If you're finding it's difficult to put yourself out there, I can provide support and help you set realistic objectives that will optimise your time and harness your creative energy. Or perhaps you're feeling as there's a mysterious something blocking the creative flow. Together we can explore this to identify the block and either work with it, around it, or shove it out of the way. As a writer, I know firsthand what it's like to immerse yourself in a creative space, and can help you come out the other end with a finished product that you can feel proud of.


Decision-making and crisis counselling
If you're facing a difficult decision, you may need help working out the costs and benefits of the possible choices. As we explore the issue, we may find other choices you didn't see before, or ways to make this a both/and rather than an either/or situation.


Gay and lesbian issues
If you're working out your sexual or gender identity, talking it through with someone who doesn't have an agenda can be hugely helpful. Once that's sorted, gay men, lesbians, transgender and bisexual people can still face issues unique to them: connecting to community, relating to families who may not be as supportive as you'd hoped, dealing with subtle or not-so-subtle homophobia in the workplace... and really, the coming-out process never really stops.


Pregnancy
(including assisted reproduction and termination of pregnancy)
Whether to have (or not have) a baby can be one of the most difficult decisions you'll ever make. I began my career at Planned Parenthood (Missouri) and then was Director of Counselling at Preterm Foundation, specialising in reproduction, fertilitly issues and decision-making. You'll find informed, compassionate and blame-free support here.


Childbirth, adoption and parenthood preparation
Pregnancy's only the beginning of the journey! As a practitioner, mother and step-mother, I'm well-versed in the complexities involved in parenting, as well as the potential for richness and joy, and can help you prepare for the adventures and challenges to come.


Grief and loss
Sometimes sadness is unavoidable. Youve lost someone you love and your heart feels broken. Theres been a death, or the end of a relationship. With grief, the only way through it is, often, through it. At times, though, the sadness can threaten to overwhelm you and make basic day-to-day living feel unbearable. I can help navigate these dark times with you and keep them from being isolating and destructive. And as an objective participant, Ill help look for opportunities for growth and learning through this process.


Self -esteem and personal empowerment
I believe that you have, within you right now, the tools to discover the unique qualities only you bring to the world. You are not your problem. I'll help you identify and set realistic goals, and then support you as your work toward smaller objectives that will lead you to achieving these goals. Sometimes choosing counselling can be empowering in itself, as it's an indication you've taken responsibility and are ready to make significant change.


I believe that crisis can provide a powerful opportunity for growth, that we can learn to make choices with clarity, and live with integrity and joy.
Qualification details
Julie started her career in education and health in 1988, working as an adolescent educator for Planned Parenthood in the United States. She received her BA in Psychology, with a Minor in Education, in 1991 at Columbia College (cum laude), and her MA in Psychology from Sydney University in 1995. She is a registered psychologist and a full member of the Australian Psychological Society and its Counselling College. She is the author of "Normal: The True Story of a Complicated Family", a memoir exploring families, intimacy and concepts of normality (Text Publishing, 2009)
Ring Julie Catt on 0414 650 666 for a free 20 minute consultation.
---
Service categories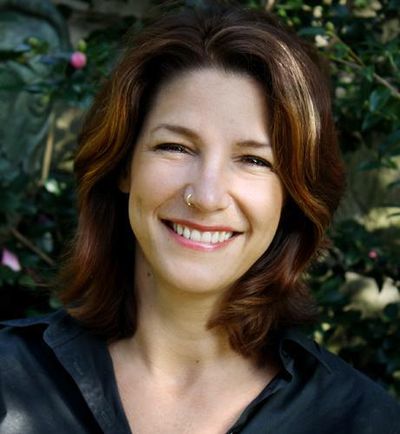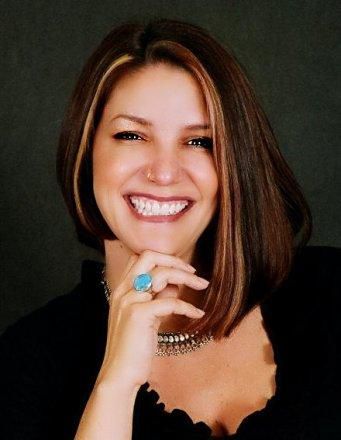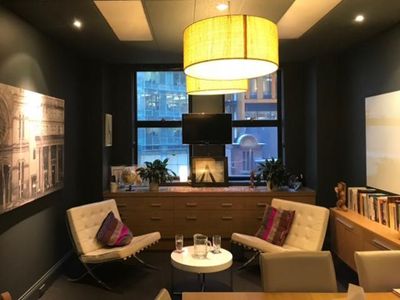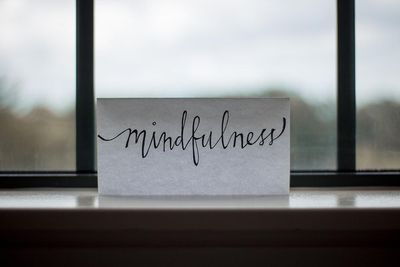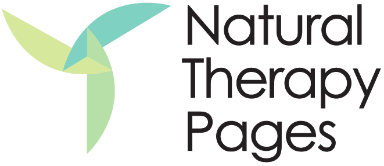 Julie Catt