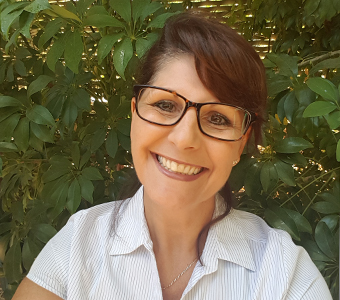 Julie Varnhagen Naturopath
Want to find out my availability, pricing or opening hours? Click on Send Me Details Now to get started.
Send Me Details Now
Clicking on the Send Me Details Now button opens an enquiry form where you can message Julie Varnhagen directly
Maintain physical strength & mobilty with regularMassage, Cupping & Dry needling therapies
Julie Varnhagen - Massage, Cupping & Dry Needling
Focus areas
Stress management
Joy
Wellness
Indigestion
Pain relief
Lifestyle
---
My Professional aim:

'To help you help yourself regain, then maintain the balance your body needs to feel healthy and prevent chronic illness. I work with you as an individual, with realistic goals, avoiding excessive or over restrictive regimes. Once balance of health is achieved you will have more energy and vitality, strong immunity and improved well being'
Gift Vouchers for Massage are available too!
Swedish Massage
---
Swedish Massage combines relaxation strokes with firm but gentle hands. Tender/pressure points may require gentle stimulation to release tension and blocked energy to the muscles. The massage strokes are tailored to meet your need.

Initial massage consultations too include a discussion as to the current & past state of your musculoskeletal health with up front suggestion of how much improvement can be expected during my care.

Postural and sleeping improvements may be advised as well as stretches, types of exercise and supplements specific to you, which will enhance your mobility and endurance plus prevent injuries.

I use a water soluble melrose massage oil plus Natural Anti inflammatory Homoeopathic gel to specific areas that need that 'special attention'.

These topicals are allergy free and of best quality to ensure no skin irritation, and are perfectly safe for all individuals including children and babies.
Included in your massage, cupping therapy if necessary to assist release of tight muscles
Dry Needling
Specific appointments for Dry needling treatment can be made separately or incorporated into your usual massage appointment.
Dry needling targets myofacial trigger points which are hyper-irritable spots within a taut band of contracted skeletal muscle fibre which produce local and/or referred pain when stimulated. Once released by stimulation using an acupuncture needle, relief within the muscle fibre occurs and pain is reduced.
Biomesotherapy
---

The history taking and discussion of an initial consultation applies also to the very popular European, in particular German treatment that is Biomesotherapy.

Not a new therapy but one that has been highly effective for several decades overseas, becoming more widely known throughout Australia too as a successful therapy for common sporting injuries. Biomesotherapy is used in conjunction with Homotoxicology (medicine) to treat musculo-skeletal and other health issues.

The therapy can be describes as:

Small Subcutaneous injections of saline solution above the injury/issue site, using an applicator which is easy, safe and hygenic plus minimilises any pain. Simultaneously a Homotoxic medicine is given orally that is immediately absorbed and drawn to the now stimulated area to promote the natural healing responses of the body.

A small prick is felt, similar to acupuncture, as the very fine needle does not enter the muscle, but serves to 'stimulate the cutivisceral responses of healing'.

After the treatment the same medicine in tablet or liquid form is taken home and used over a two week period so that the stimulated treatment site has medicine drawn to it daily, in between concurrent (if required) treatments.

Designed to treat acutely, over strained ligaments, sports strains & muscle pain, however Biomesotherapy is also useful in treating chronically 'old' injuries and arthritic joints that don't seem to respond to any other treatments. The treatment is not just pain relief but is a non addictive or suppressive healing treatment. Certainly Biomesotherapy is very worth trying as a first treatment or when other treatments have failed to give relief or heal.



Naturopathic consultation Initial
1hr
Naturopathy
Nutrition
Children's Health
Wholistic assessment, evaluation and directives to enhance wellbeing using natural medicines & through lifestyle improvements
Massage, Cupping & Dry needling
1hr
Swedish/Relaxation Massage
Massage for relaxation and stress relief of tired, sore, tense muscles. Can involve cupping & dry needling where necessary to enhance treatment.
Qualifications
Dry Needling
Dip Applied Sc Naturopathy, Hnrs
Biomesotherapy
Herbal & Homoeopathic Medicines (naturopathy)
Massage Cert.4 & Cupping Therapy
Professional Membership
ANTA - Australian Natural Therapists Association
Massage & Myotherapy Australia
---