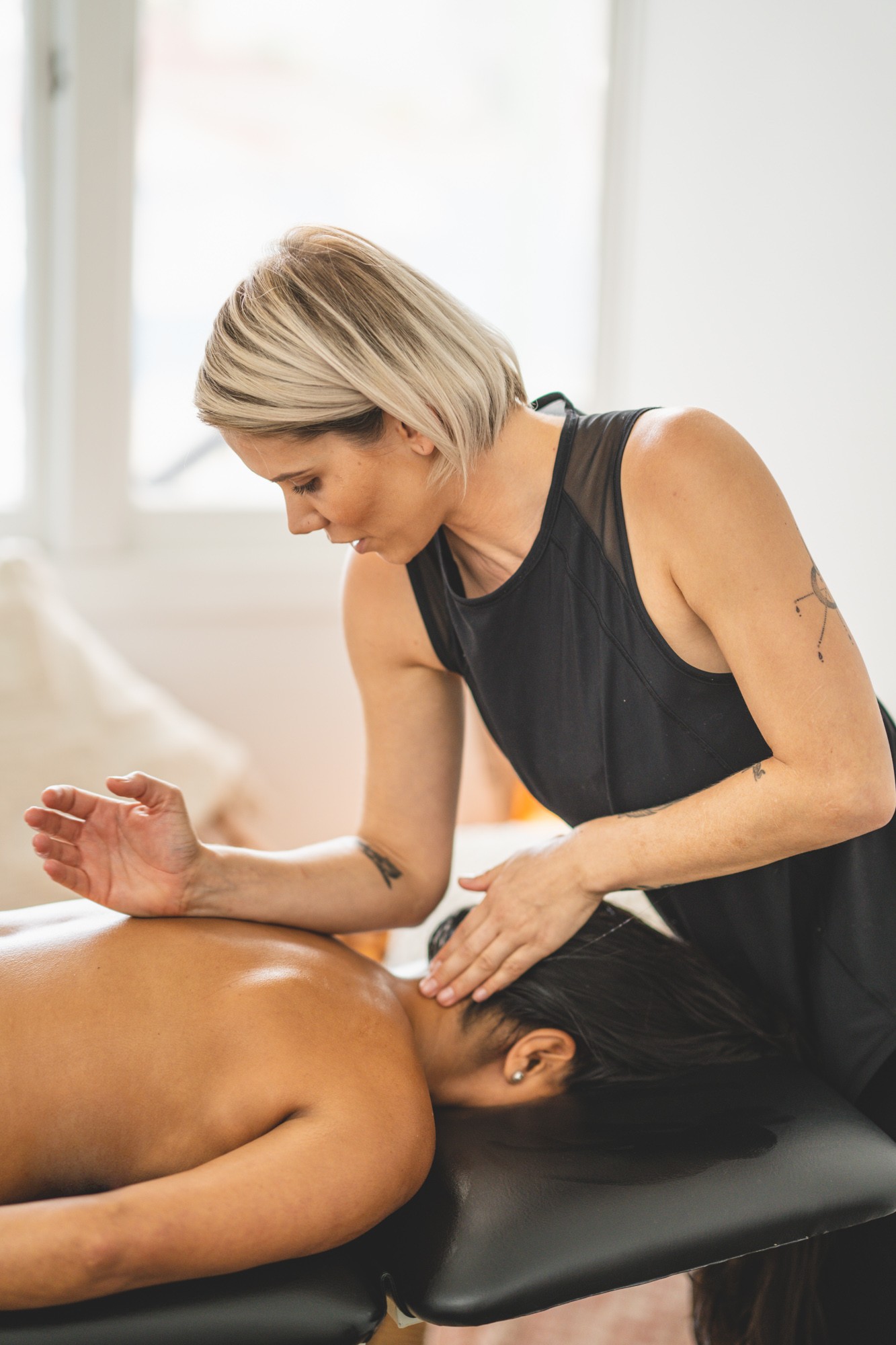 Clicking on the Send Me Details Now button opens an enquiry form where you can message Christiana directly
Send Me Details Now
Did you know that our bodies bear witness to the stresses of life. Whether those stresses are physical or emotional traumas or just stories that we tell ourselves.
Just Breathe Soul
Servicing area
stones corner, Highgate Hill, West End, Brisbane, Holland Park, Greenslopes, Coorparoo
---
Focus areas
Posture
Mentoring
Relaxation
Wellness
Nurturing
Tight muscles
---
I am a Ka Huna Massage therapist Level 4 and an Intuitive Balinese body worker. Attuned Reiki Level 2 hands on and off healing, I am a 600 hour Certified Yoga Teacher along along with currently studying Hypnotherapy and NLP. (Neuro Linguistic Programming)
I was not always who I am today but what I am is present in each moment as to hold space for myself and others through deep connection, stillness and guidance through navigating our way with our pain bodies, emotional body and inner child trauma.
Like many of us, my first experience with yoga was to benefit something outwardly for myself. I had no idea what to expect and after one session I felt slightly discontent. But, after finding myself in a rough season of life I was lead back to yoga where the instructor said "you have nothing to lose". That phrase really resonated with me and so I started going as often as possible.
I found out about my body's amazing ability to heal itself from within when given the right tools (self-care, rest, nutrition, sleep, presence) and support during difficult times through practicing yoga and mindfulness regularly myself.
I've learned that so much of your healing is frequency - you need the mind, and spirit on board too. So, I expanded my skillset into Reiki, Ka-Huna Massage, Crystals, and so much more. Each modality flows with the other. Everything is connected.
Now I get to help people who feel stuck in the overwhelm, who struggle to move past their barriers, who's triggers take over and with those who are craving a deeper connection with themselves. I call this presence.
This is my magic.
My approach to well-being is a multi-faceted and very personalised experience.
If there's one thing I can tell you it's this - the healing journey is different for everyone. No one has had your lived experience, and no one is you. So be kind to yourself, and give yourself space, and grace to take the next empowering step forward.
Wishing you health, healing, and abundance,
Christiana x
Reiki is a traditional Japanese technique of energy work that is used for stress reduction, relaxation and healing. It works by tapping into the natural energy of the body which is inherent to every living thing, coming from the words "ki" in Japanese, me
Lomi Lomi or Kahuna Massage is based on the practices and teachings of the Hawaiian Kahunas, the master practitioners of the huna arts. I am not a Kahuna, I am a Kahuna who is practising from the secrets of the Hawaiian Kahunas. This massage is designed
Qualifications
Reiki Master
Sports Massage Therapist
Restorative Yoga
Yoga Instructor
Yoga Teacher (350 Hour)
Certificate In Relaxation Massage
Relaxation Massage Therapist
Certified Yoga Teacher (Level 2)
---