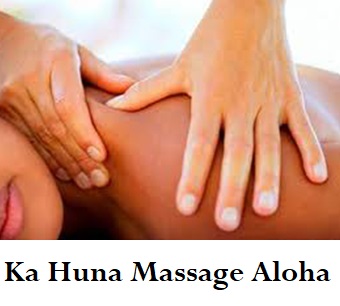 Ka Huna Massage Aloha
Clicking on the Send Me Details Now button opens an enquiry form where you can message Lucy Berta-Tzannes directly
Send Me Details Now
Discover how these holistic therapies can heal your mind and body by aligning the physical, emotional and spiritual aspects of your life.
Limited Booking!!!
Discounted Voucher this coming Easter until the end of April...contact 0408020578
Send SMS "Special Code 10" for a discount to be applied
Kahuna Massage & Divine Life Force Therapy
Servicing area
Mackenzie QLD
---
Focus areas
Wellness
Circulation
Nurturing
Facial
F5
Muscle tension
---
Send an 0408020578SMS for enquiries
---
Kahuna Massage & Divine Life Force Therapy
Ka Huna Massage Aloha in Mackenzie QLD exists to calm, heal and energise the mind, body and spirit through Kahuna bodywork and Divine Life Force Therapy Energy Healing.
We believe that a deep connection with your body and source of energy is the key to achieving a healthy wellbeing. We employ different therapeutic methods to address the core of your issues and restore your health.
What is Kahuna Massage Therapy?
The Kahuna bodywork is a centuries-old technique that is rooted in Hawaii's lomi lomi massage. It involves flowing massage strokes that are delivered with the hands, forearms and elbows.
The practitioner would constantly move around the massage table like a gentle wave, combining a variety of Hula and Tai Chi movements, while a soothing music plays in the background.
The interplay of all these elements lead to the client's physical, mental and spiritual healing.
The Kahuna philosophy is based on these 7 principles:
IKE - The world is what you think it is
KALA - There are no limits
MAKIA - Energy flows where attention goes
MANAWA - Now is the moment of power
ALOHA - To love is to be happy
MANA - All power comes from within
PONO - Effectiveness is the measure of truth
Benefits of Kahuna Therapy
Promotes relaxation
Eases muscle tension
Improves energy flow
Energises and revitalises the body
Increases flexibility
Releases negative feelings and beliefs like fear, anger, guilt, grief, etc.
Clears the mind
Boosts self-confidence
Generates love, happiness and trust
Raises self-awareness and self-acceptance
Speeds up recovery from an injury
Improves your overall wellbeing
What is Divine Life Force Therapy Energy Healing?
Energy imbalance leads to stress and an assortment of ailments. We employ DLF Therapy to channel life force energy into your whole being, which is responsible for restoring your balance.
This form of therapy does not involve muscle manipulation. The client is placed in a meditative state and during which, their energy undergoes a cleansing process so that healing can take place.
Benefits of DLF Therapy Energy Healing
Relieves pain
Expedites healing and recovery time
Reduces stress and detoxifies energy
Promotes calmness and balances emotions
Aligns the body
Our Services
One-hour Kahuna Massage
Relieve your mind and body of stress and improve your blood circulation as we treat your whole body using long, connected massage strokes. This type of massage works on everybody regardless of age and health condition.
One and a Half Hour Bodywork
You get all the benefits of a Kahuna therapy plus supple, smooth skin as we complement it with a soothing Himalayan back scrub.
Himalayan Back Scrub
We'll clear your mind of all negativity and infuse it with joy and vitality with a stimulating back scrub accompanied by our organic lotions. After this, we'll treat you to a back and neck massage, employing a combination of techniques.
Book an appointment to experience our holistic treatments.
We're open 6 days.
| | | | |
| --- | --- | --- | --- |
| Monday | 10:42 am | To | 4:42 pm |
| Tuesday | 8:46 am | To | 4:42 pm |
| Wednesday | 1:42 am | To | 4:42 pm |
| Thursday | 9:40 pm | To | |
| Friday | 7:42 pm | To | |
| Saturday | 11:40 pm | To | 3:40 pm |
---