Find a Reflexologist in your area

Member since 2012
Ka Huna Massage Therapy
Nurturing
Facial
Love
...
Want to find out my availability, pricing or opening hours? Click on Send Me Details Now to get started.
Clicking on the Send Me Details Now button opens an enquiry form where you can message the practitioner directly.
Ka Huna Massage Therapy is located within the beautiful Bikram Yoga College in Brookvale, near Manly, in Sydney's Northern Beaches. We are open 7 days a week with free on-street parking.



What makes Ka Huna massage such a very special style is the combination of movement, dance, rhythm, breath, energy and massage. It is done primarily using the forearms with long flowing strokes as well as hands and elbows.



At Ka Huna Massage Therapy we tailor each massage to suit the individual client, sometimes using Remedial massage and Swedish massage together with Ka Huna. This therapeutic massage combines body draining, soft and deep tissue massage, under body massage, and energy balancing for healing on all levels.



If life is hard and stressful and you want to find a way to relax, then get a Ka Huna massage and let the rest of the world just melt away. Its a fantastic way to relieve the pressures of the working day, and we know how much that can put a lot of strain on the back, neck, and other parts of the body, as sitting at a desk for long periods of time is rarely comfortable. Ka Huna massage helps to alleviate the aches, pains and strains of the rat-race lifestyle.
Ka Huna Massage Therapy
About Us
---
Our therapists have completed intensive training in Ka Huna massage therapy at Mettes Institute in Queensland and are accredited with Australian Massage Associations such as IICT , ATMS or MAA.
BRIDGET:
Ka Huna massage follows the Hawaiian spiritual traditions of placing equal emphasis on connecting with the earth, your body, your emotions and spirit and it is this harmonising approach which has attracted Bridget to Ka Huna Massage.
She believes that the bringing together and nurturing of the Mind, Body and Spirit is the key to a happy, healthy and fulfilled life. Bridget has more strings to her bow, having trained in Reiki, and has a Diploma of Remedial Massage from Nature Care College in Sydney.
MARIANA:
Marianas passion for Ka Huna was ignited after her very first massage: "My first Ka Huna massage was a transformative experience for me. I realised I could live my life with so much more joy, bliss and happiness than I had previously thought was possible"
Since then, Mariana has embraced Ka Huna as an essential part of her life, through both giving and receiving massages, which is evident whenever a client receives a massage from Mariana.
KYLIE:
Kylie is a passionate holistic body, mind, spirit therapist. Working and living through the heart is what initially lead her to Beauty Therapy and further expanding into Lomi Lomi and Ka Huna massage.
"My first experience of giving and receiving Ka Huna was one of complete connection, universal love and a supercharge of life force."
Always respectful and compassionate to each person's journey, Kylie feels blessed to be able to share the Ka Huna dance of love, joy and self connection.
Kahuna Massage
Ka Huna massage, also known as Hawaiian massage, originated in the South Pacific and was passed down through generations. The Hawaiian people view all aspects of the body as one, believing that the
mind, body and spirit are all part of the whole self.
At Ka Huna Massage Therapy we incorporate Ka Huna with Remedial Massage or Reiki, depending what the client needs. Ka Huna is a flowing therapeutic massage that can be gentle or firm.
You will have a consultation prior to the massage to discuss your needs and expectations, be they physical or emotional. This could mean you might require more remedial massage to release aching muscles or relaxation massage to relieve stress and fatigue. You will be in a safe place with each massage being tuned to you and your body.
We use 100% organic coconut oil to additionally nourish your body. Ka Huna massage is powerful and cleansing. It is important to focus on your breath during the massage and to allow your body to receive
the treatment. This can assist in the release of old stored emotions, leaving you feeling light and transformed by the process.
It is advisable to drink plenty of water after the massage as it will help your body remove any toxins that might have built up.
Ka Huna massage for Stress Relief Ka Huna massage is particularly effective for anyone suffering from stress or emotional distress.
Facial Reflexology
Facial Reflexology, using the Sorensensistem, was developed by Lone Sorensen.
Facial Reflexology is a modern technique that has its roots in oriental medicine. It is a method that, mainly, aims to treat the cause of a disease. This means that, instead of treating the symptoms, the physical and emotional unbalances are analyzed and treated, that are normally the cause of diverse ailments.
The methods that are being used at the moment have passed through long and exhaustive research and through a combined methodology of oriental medicine, the primitive techniques of the South American Indians plus modern research in neuro anatomy. So, it can be said that Facial Reflexology is a combination of zone therapy and up-to-date Reflexology, through Neurological observations.
Lone Sorensen says, " The main thing about Facial Reflexology is the integration of the whole body through the connection between the C.N.S. and the Meridians, canalizing the electrical flow."
---
Service categories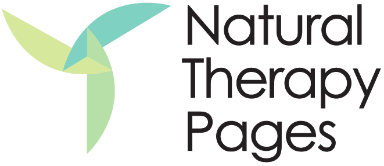 Ka Huna Massage Therapy