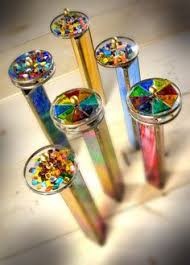 Clicking on the Send Me Details Now button opens an enquiry form where you can message Michaela Macdonald directly
Send Me Details Now
We all face problems in our daily lives that we need to learn how to cope with and overcome. In a supportive and unbiased environment, speaking with a counsellor can minimise feelings of self-doubt, anxiety, isolation, negative behaviours and limiting beliefs. Michaela can provide valuable support and guidance, book online.
Neuro-Linguistic Programming Practitioner & Hypnotherapist
Servicing area
Central Coast
---
Focus areas
Limiting beliefs
Telehealth
Abuse
Anger management
Assertiveness training
Couples therapy
---
---
Kaleidoscope Toukley offers counselling, hypnotherapy, Neuro-Linguistic Programming, and Time Line Therapy to help people overcome problems that cause them distress.
Michaela is committed to providing you with a safe space to be yourself. A caring space where you are in control of your sessions, allowing you to share your truth while feeling supported in working through life's issues and events.
While Michaela cannot wave a magic want to make all your issues disappear, she can walk with you on difficult terrains, guide you with knowledge, and support you as you create a new life map to reach your unique personal goals and achieve optimum wellbeing.
The type of counselling you receive will be unique to you.
In Kaleidoscope Toukley, counselling, NLP, hypnotherapy, and Time Line Therapy are utilised to ensure the best outcome for each client.
Kaleidoscope Toukley offers a high-quality, affordable, and accessible support service in the local area. Using face-to-face meetings, telephone consultations, and Zoom video consultations, Kaleidoscope Toukley can provide an overall more diverse service that fits your schedule.
All counselling, hypnotherapy, NLP, and Time Line Therapy sessions are completely confidential.
You can, however, request that Kaleidoscope Toukley works with your GP and support services as part of a holistic approach to your wellbeing.
Services Offered
Counselling
Counselling consists of talking about and working through your problems.
Your counsellor helps you overcome your problems positively by helping you identify your concerns, explore your options, refine your strategies, and gain self-awareness.
Why Choose Counselling?
Counselling provides a safe and unbiased environment for discussing, exploring, and resolving experiences that have affected your life.
During a counselling session, you will be guided through a variety of issues, situations, and life experiences while learning skills and techniques to focus on what is important to you.
Counselling can help you identify the root cause of your problems, whether they relate to addictions, bad habits, or behavioural problems.
A counsellor provides you with knowledge and understanding of how to live a complete and fulfilling life, compromising nothing.
With counselling, you can focus on healing and work on your problems.
Neuro-Linguistic Programming (NLP)
NLP is a set of methods that enables you to change behaviour and increase your internal and external resources to achieve your goals.
It is especially useful for managing negative emotions, unwanted behaviours, dispelling limiting beliefs, moving forward from a stuck state and setting meaningful, long-term goals.
NLP enables you to move forward in life by teaching you life skills and communication training to aid you to create your best possible life.
During your sessions with Michaela, she will find out how you think, what your behavioural patterns, emotional states, hopes and dreams are.
When you examine your own map, you can find and enhance the skills that serve you best and develop new strategies to replace the unproductive ones that are making you feel unwell.
Hypnotherapy
During hypnotherapy, you are induced into a hypnotic state while keeping your awareness
By being in a trance state, you can focus your mind, become deeply relaxed, and remove emotional distress, which will enable you to focus more deeply on your problems and respond to positive treatment options.
In hypnotherapy, the approach is highly individual, tailored to your specific needs.
The treatment could involve a single treatment technique or a combination of them, such as:
Relaxation and meditation
Suggestion
Coping skills
Exploration of the past
Book your appointment with Michaela online.
Initial consultation
1hr 30min
Getting to know you in a caring supportive environment and developing skills, tools and techniques that are useful in the real world that you live in. Also available on Zoom
Working with you on an ongoing or regular basis in a caring supportive environment. Strengthening your new skills, understanding and healing. Also available on Zoom
Qualifications
Hypnotherapy
NLP Practitioner
Nlp Coach
Professional Counsellor
Time Line Therapy® Practitioner
Professional Membership
The American Board of Hypnotherapy
The American Board of Neuro-Linguistic Programming
Time Line Therapy® Association
---