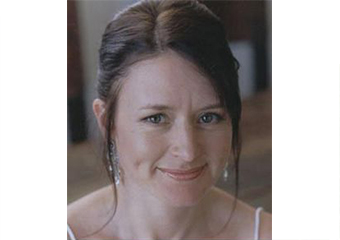 Karen O'Neill
Want to find out my availability, pricing or opening hours? Click on Send Me Details Now to get started.
Send Me Details Now
Clicking on the Send Me Details Now button opens an enquiry form where you can message Karen O'Neill directly
Karen has a Diploma of Nutrition and an Advanced Diploma in Classical Herbal Medicine, trained by internationally renowed herbalist Dorothy Hall including - Herbal Medicine, Nutrition, Bach Flower Essences & Iridology. Karen also has a Diploma of Biodynamic Cranio-sacral therapy.  Pain, tension and anxiety may cause you to lack happiness and loose faith in life.  Discover how Biodynamic Craniosacral Therapy can help you regain strength, balance and confidence. She also has a Diploma of Remedial Massge. and has done further training in Reiki, Reflexology, Positional Release, The Lester Cox techinique, Touch for Health & Pregnancy Massage.
Karen O'Neill
Servicing area
Cromer, Manly, Northern Beaches Sydney, New South Wales
---
Focus areas
Sinus
Labour
Sinus congestion
Emotional wellbeing
Relaxation
Circulation
---
BIODYNAMIC CRANIO-SACRAL THERAPY (BCST)

By complementing the body's natural healing processes, BCST is increasingly used as a preventive health measure for its ability to bolster resistance to disease, and is effective for a wide range of medical problems associated with pain and dysfunction. BCST can help the mind and body in both young and old recover after accidents, trauma, surgery, illness or stressful events to regain health. Clients often experience more resilience, energy, calmness and mental clarity. After a series of treatments many people notice an improvement in their symptoms, experience greater vitality and a sense of well being.
BCST has responded favourably to a widerange of conditions including:
Allergies
Arthritis
Asthma/Bronchitis/Breathing disorders
Autism/Hyperactivity
Back pain
Birth trauma
Chronic Fatigue
Colic
Dental/Jaw/TMJ Trauma
Depression
Digestive problems
Emotional issues
Exhaustion
Fluid retention
Headaches
Hormonal issues eg hot flushes
Insomnia
Pain
Neuralgia
Nervous Disorders eg Anxiety
Sinusitis
Stress
HERBAL MEDICINE, NUTRITION & IRIDOLOGY

Every part of your body is realted to a section of the iris, so your eyes can help pinpoint problems and imbalances. Your nutritional pattern and even your mental and emotional state records itself in the iris.

Using iridology I can find your own pattern for good health and well-being - a pattern that is as distinctive and individual for each of us as our fingerprints.

Karen is a practitioner of natural medicine who has a holistic approach treating the whole person, unique in her or her health pattern. Natural medicine is common sense medicine. It believes you are unique. Therefore any treatment, medicine, diet or advice must be tailored to the individual - You.

Karen offers safe and efective treatments for the prevention and alleviation of commonly experienced problems such as :-
Respiratory disorders
Sinus congestion
Skin problems
Fertility
Insomnia
Anxiety
Heart problems
High/low blood pressure
Indigestion, flatulence, bloating, constipation
PMT
Cystitis/kidney infection
Lymphatic congestion
Odema and fatigue
Muscle spasms
Arthritis, Gout
REMEDIAL MASSAGE

Using Remedial Massage Karen helps relieve your stress & tension, alleviate aches & pains, improve your circulation boosting your immune system & improving energy levels whilst flushing the toxins out of your body.

A Massage with Karen may help with:
Musculoskeletal, Bone, Joint and Ligament injuries
General Circulation helping to improve the health or recovery of most body systems
Lymphatic Flow helping to flush toxins out of your body esp. needed after hard exercise
Stress & Nervous system disorders
Arthritis, Chronic inflammation and Scar tissue
Restricted muscle movement and function
Back, neck and shoulder pain
Fluid Retention
High blood pressure
Respiratory conditions
Migraine/Headaches
Insomnia
Digestive disorders
Pregnancy
Post surgery
Karen may combine her massage with reiki or reflexology balancing the meridians – the energy channels which relate directly to the organs of the body and the chakras which flow the streams of vitality. Releasing blockages in the body to establish a normal flow of life force energy throughout the body bringing about deep relaxation and a sense of well being.

PREGNANCY MASSAGE

Karen also specialises in Pregnancy Massage helping to relieve aching joints and muscles which are common during pregnancy, by providing specific and effective massage to make you more comfortable as your body goes through physiological change. Massage is proven to substantially reduce discomfort and pain during labour and birth, supporting hormone production which may ease and shorten the birth process. It also enhances the recovery of muscle tissues after the birth, relieves fatigue and facilitates post partum structural re-alignment of spine and pelvis.

HEALTH FUND REBATES AVAILABLE

Karen aims to bring you closer to total health for a brighter future!
---