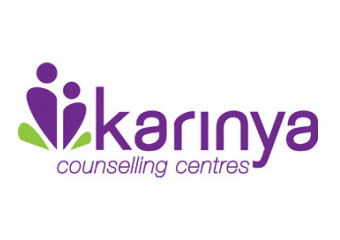 Want to find out my availability, pricing or opening hours? Click on Send Me Details Now to get started.
Send Me Details Now
Clicking on the Send Me Details Now button opens an enquiry form where you can message Karinya Counselling Centre directly
We strive to provide counselling and psychology of the highest quality at a cost accessible for all.
Karinya Counselling Centre
Focus areas
Growth
Values
Well-being
Supervision
Vision
Coaching
---
---
About
Karinya Counselling Centre offers low cost, professional counselling to individuals, couples and families experiencing life difficulties. Our counsellors and psychologist are qualified, experienced and registered with their national professional bodies.
All clients, regardless of race, colour, gender, religion or social status, are offered services relevant to their needs and respectful of their individual beliefs and values. Issues and areas of vulnerability are explored in a non-judgemental environment of safety and acceptance.
As a not for profit, charitable organisation, Karinya continues to offers everyone in our society a means for change and growth through counselling, support groups, information seminars and coaching. All services are aimed at providing individuals, couples, families and those who support them with the opportunity for growth, change and the encouragement needed to reach their full potential while preserving relationships and creating healthy family environments.
Vision Statement
A house of peace in times of need.
Mission Statement
Karinya is committed to promoting healing and reconciliation through counselling, spiritual nurture, life skills education and support. This is offered to all clients regardless of race, colour, gender, religion or social status.
Karinya Counselling Inc. is founded on the belief that every human being is made in the image of God and is unique and precious, with spiritual, physical, emotional and social aspects of their being that require a holistic response in counselling.
As a non-profit community service agency administered by a Committee of Management, Karinya embraces the Christian ethic and addresses spiritual perspectives with clients if they wish. We offer high quality low cost professional counselling for individuals, couples, and families experiencing crisis, struggling to find personal meaning in life, seeking new directions, or experiencing conflict or critical decisions.
Our Counsellors
Counsellors, their Qualifications and the Legislation.
Karinya's counsellors and psychologists are all qualified, registered with their professional body and Christian. They are also selected for their experience and personal gifts in relating with and responding to a diverse client base.
Karinya complies with all legislation regarding the professional conduct of its staff, volunteers and counsellors. This is maintained by applying a number of measures to ensure the safety of all clients and children in their care; including Working with Children Checks and Police Checks.
What is Counselling
Counselling is a process in which individuals, couples and families are provided with practical and emotional resources to better manage or resolve challenges and crisis. This occurs through collaboration with a therapist in a respectful and confidential environment.
---
Counselling Services
Psychology Services
Counsellors, their Qualifications and the Legislation.
Our psychologists are registered with Medicare. You may be eligible for Medicare rebates for some services if you have a GP Mental Health Treatment Plan and a referral to the psychologist from your GP. Between them, our psychologists cover a range of psychology services including counselling, focussed psychological strategies, hypnotherapy, assessments and reports.
To find out more about our psychologists, click here.
Supervision
Supervision is available in Karinya for counsellors, chaplains, teachers, social workers and other health care professionals, and those in a management role.
Karinya has two very experienced registered supervisors Ruth Walker and Maureen Ireland.
Maureen with her extensive counselling experience has supervised counsellors, student counsellors and a wide range of professionals. She also lectures in counselling and supervision in two training colleges.
Ruth has a background in teaching and has supervised counsellors, student counsellors, teachers, chaplains, managers and welfare workers for many years.
---
Apointments
All counselling is by appointment. Appointments can be made at either of the centres, Monday to Friday between 9:00am and 4:00pm. Evening appointments are available on Tuesdays and Wednesdays.
Counselling sessions are approximately 50 minutes in length.
---
Corporate Services
"Reaching people before they reach crisis"
Karinya Counselling Centres might just have what you are looking for to really make a difference.
Employees are your most precious resource. Low job satisfaction leads to high staff turnover and absenteeism, costing businesses across Victoria millions of dollars each year. On the other hand, The Harvard Business Review reports that a mere 5% increase in employee retention can result in a 10% decrease in costs and an increase in productivity between 25% to 65%.
At Karinya we believe that investing in the wellbeing of employees not only strengthens relationships, but also saves money by dealing with the core issues behind the problems that lead to absenteeism and employee turnover. The return on your investment in the wellbeing of your staff can include lower costs, increased loyalty, a healthier work environment and greater productivity.
Karinya believes that 'Reaching People Before They Reach Crisis' is integral to a healthy workplace. Our range of counselling and training seminars are all designed to promote reconciliation and co-operation within the workplace.
---