Member since 2007
Karuna Centre for Natural Therapies
Suite 14
219 Balaclava rd
North Caulfield VIC 3161
Servicing area: North Caulfield, Victoria
Harness the healing power of Homeoapthy, when you organise your next consultation with Rene here at Karuna Centre for Natural Therapies. Supplements & Remedies also available.
Karuna Centre for Natural Therapies - Homeopathy
What Is Homeopathy?
---

Homeopathy is a natural therapy that involves the use of herbs and supplements in order to restore the body back to its best health. This natural system of healing is gentle enough for people of all ages to benefit from, with even Children and the Elderly able to benefit from a Homeopathic consultation and treatment plan.




Conditions That Can Be Treated
---
A wide range of physical and emotional issues
Fatigue and Poor Energy
Women's Health
PMS
Infertility
Endometriosis
PCOS
Period Pain
Pregnancy Health Care
Menopause
Men's Health
Prostate issues
Headaches
Allergies
Eczema
Psoriasis
Anxiety
Depression
Asthma
Auto immune conditions
Food allergies & intolerances
Behavioural problems in children
Call Rene on 03 9523 7281 to organise your next Homeopathy Consultation.
Why Should You Organise a Homeopathy Consultation?
---

From helping individuals to improve their wellbeing or to help bring your body back to its best health after an accident or illness, Homeopathy is perfect for you. It doesn't matter if you're looking for specific help to address a health condition or for a remedy to help you improve your immunity, as our Homeopath will tailor the treatment to your needs.

The homeopathic remedies we prescribe are also gentle enough to be used in combination with western medicines, so you can increase your wellbeing even if you're already on medication. To find out more about the benefit of using Homeopathy, just give us a call or visit the Website.




What To Expect During a Treatment?
---

During your initial consultation our practitioner will discuss your current health condition, as well as your lifestyle and nutritional habits. If required a written history by the patient may be necessary in order to further understand the issues that you may be struggling with. based on the issues you're presenting with and the heal goals you wish to reach, a homeopathic treatment and/or remedies will be created and prescribed.

This form of natural medicine is safe, easily administered, pleasant tasting and effective in addressing a range of health conditions and ailments. Dietary and lifestyle influences will also be considered and modified where necessary, with supplements and remedies being prescribed if needed.

HEALTH FUND REBATES AVAILABLE



---
For more information about any of the professional Homeopathy consultations that are on offer or to book in your next appointment with Rene, just give her a call or send her a message instantly by clicking on the 'Make an Enquiry' button below.
---
Qualification details
Diploma of Natural Therapies
Diploma of Homoeopathy
Homeopathic Supervisor at Sacred Heart Mission in St Kilda
Member of ANTA and HERA
---
See Also...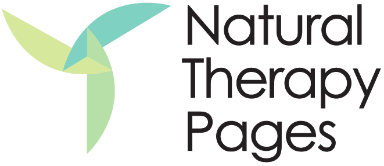 Karuna Centre for Natural Therapies