Member since 2007
Karuna Centre for Natural Therapies
Suite 14
219 Balaclava rd
North Caulfield VIC 3161
Servicing area: North Caulfield, Victoria
Get back to your best health while you release those unwanted Kilos, when you begin the Easy Fat Release Program at Karuna Centre for Natural Therapies. Suitable for both Men & Women.
Karuna Centre for Natural Therapies - Weight Loss Services
What is The Easy Fat Release Program?
---

The Easy Fat Release Program is a healthy and natural way to manage your weight and improve your wellbeing. This program is formulated to detoxify your body while allowing it to remove excess fat and water. When using this program you will not only restore your body back to its best shape, but you will also improve your overall wellness and physical health.




What Are The Easy Fat Release Drops?
---

These weight loss supplements include a range of homeopathic remedies that help to restore balance to your hormonal system while aiding in weight loss. Used as a way to naturally reduce an individual's metabolism, these supplements are gentle enough to be used by people of all ages who are looking to loose weight.

These Fat Release Drops are used with a balanced eating plan, with individuals able to shed those unwanted kilos. To find out more about the drops we use, just give Rene a call or Click here to find out more.

Call us on 03 9523 7281 to organise your next Fat Release Program.




Why Should You Try This Fat Release Program?
---

Individuals of all ages find this program effective as this programs allows you to lose weight without reducing your muscles. By targeting just your fat this program will help you reduce weight and stop your skin for sagging, all while allowing you to look as good as you now feel.

Additional benefits that can be experienced during this Fat Release Program include:

Improvement in their general health
Experience a sense of well being
Some level of euphoria
Enhanced mental functioning
Increased ability to handle stress
Emotional balance
Increased energy levels
Improvement in some long term chronic conditions
This Fat Release program is suitable for Men & Women of all ages who are looking for a natural alternative to fad diets and rigorous gym sessions. So if you're ready to start your weight loss journey then just give Rene a call today and discover the new you.



---
For more information about any of the professional Weight Loss services that are available or to book in your next appointment with Rene, just give him a call today or send him a message instantly by clicking on the 'Make an Enquiry' button below.
---
Qualification details
Diploma of Natural Therapies
Diploma of Homoeopathy
Homeopathic Supervisor at Sacred Heart Mission in St Kilda
Member of ANTA and HERA
---
See Also...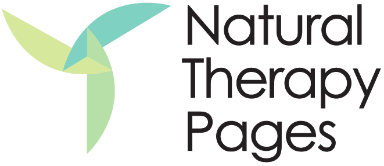 Karuna Centre for Natural Therapies