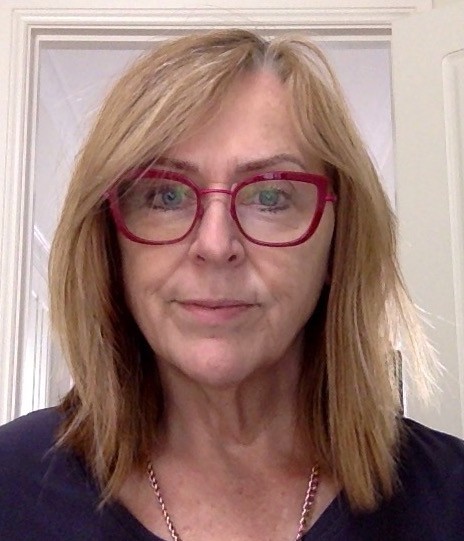 kay@the-healing-house.com.au
Want to find out my availability, pricing or opening hours? Click on Send Me Details Now to get started.
Send Me Details Now
Clicking on the Send Me Details Now button opens an enquiry form where you can message kay m lindley directly
Specialities: I specialise in stubborn issues such as anxiety. I also have a passion for helping women move past unhappy relationships or trauma to live their best life. Hypnotherapy has many wonderful uses. Our bad habits or repetitive negative thoughts, that are often unwanted are created by the conscious but we must enlist the unconscious mind to get effective change. Hypnotherapy is very relaxing and I will provide a number of take home recordings from sessions for you to embed them prior to sleep.
Holistic Hypnotherapy combined with NeuroLinguistic Programming and Neuroscience qualifications.
Servicing area
Adelaide, South Australia
---
Focus areas
Trauma
Telehealth
Anxiety
Weight management
Habits
Bad habits
---
Welcome to my website on Natural Therapy Pages. I am an experienced hypnotherapist who has trained in a variety of therapies including Hypnotherapy, Emotional Freedom Technique and and NLP. I am also a qualified NLP trainer with an Advanced Diploma in Neuroscience and hold a Diploma in the Virtual Gastric Band.
One of my passions is helping people with anxiety. Often this begins in the teenage years and can stem from the pressure of school exams. Like any issue the 'negative state' has been practiced until you become an expert at it. Obviously not meaning or wanting this, yet once embedded it can be difficult to change. Commonly, anxious people are so anxious they a fear having hypnotherapy so let me explain how hypnotherapy works.
We all have our conscious and our unconscious mind. The unconscious is where all our habits are stored so our conscious mind is not overloaded. This means the brain detects patterns and to save holding in our heads, stores these in the unconscious and makes them automatically trigger. Unfortunately this includes our negative repetitive thoughts and actions that are often bad for us, like overeating, over drinking, and issues with our self-esteem..
One of these habits might be limbic reactions or also known as our fight or flight response. This is left over from cavemen days when we struggled to survive and had to hunt for food. Now it still activates but often unnecessarily. Not only that, but the response also errs on the side of caution. 70% of what we sense are threats versus 30% rewards. A threat may just be someone simply standing to close to you. Given we are wired this way, more than 20% of our fears and more are not real and just our imagination going wired. Why does our brain do this? Because it wants us to live so it errs on the side of caution.
SPECIALTIES: I specialise in stubborn issues such as anxiety and have a passion for helping women move past unhappy relationships or trauma to live their best life. This stems from my own background of trauma that left me with debilitating anxiety and agoraphobia. I can vouch firsthand that you can heal and move past it.
More recently I have written two books. One is based on my story and due for publication next year. I have another self-help book about to launch on Amazon, 'Retrain Your Brain, Stop, Switch, Sustain.' It's a way to change your mind to get more of what you want.
Depression is often a stuck feeling, caused through frequent repetitive thought patterns. It takes time to remove but it can be done.
Virtual Gastric Band
1min
Anxiety is quite common in teenagers in exam years and ranges from mild to severe. Without learning techniques it can linger. This is my specialty. Let me help you.
Qualifications
Clinical Hypnotherapist
Past Life Regression
Grad Cert Nlp
Advanced Diploma Neuroscience Of Leadership
Virtual Gastric Band
Stop Smoking
Removing Anxiety
Hypnofit Certified
Time Line Therapy®
First Aid Training
Removing Limited Beliefs
Autoimmune
Professional Membership
Australian Hypnotherapists' Association