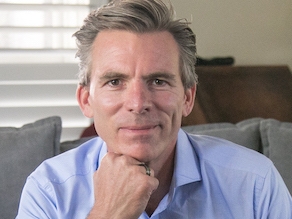 Ken R Macleod
This account is currently inactive on Natural Therapy Pages, but you can browse from hundreds of other practitioners in your local area.
Search for practitioners in Cromer
Mystery Illness? You Going Round in Circles?Is time to put a stake in the sand?
Ken R Macleod
---
Focus areas
Emotions
Stress management
Aches & pains
Lifestyle
Fitness
Energetics
---
Ken helps you harness new energy to access health, first and foremost, especially if feeling "healthy" seems a somewhat elusive state of being - as you struggle with chronic aches and pains that seem to be around all the time despite all your efforts
But you may alternatively seek new levels of health, even though by global standards you might be considered "healthy". But you know there is more. You think by unveiling new levels of energy and life force you can upgrade your performance in life. Ken can help.
Energy is a lot more than just the "fuel" that we source life from. Emotions are stored as energy; energy is a measure of how well your cells, organs and systems are functioning. So too, is how you show up in the world, which is a reflection of all the energies and frequencies that your body emits. In bioenergetics, we refer to this as your body field.
Bioenergetics seeks to understand your body field and how it is made up and then the idea is to identify the opportunities for support, to "nudge" the body back to its natural state of energetic flow, and from there, to the point where systems rever to "business as usual", or a homeostatic state.
Today we are blessed with extraordinary technological advancements that have made it possible to assess and analyse your body-field with ease and identify the specific lifestyle factors, and or therapies that will drive change, and a better energy outcome.
Ken help draws on bioenergetics to assist you to optimise for the energy in your cells, organs and systems on your body, which drives you biochemically which in turn drive the results you are looking for from your body and your life.
By bringing together the synergistic attributes of each of the modalities that Ken works with, he uses 30-90 day programs to access greater transparency and precision with what is going on with your body, your mind and emotions. He then facilitates transformations for those who are seeking health and performance outcomes they have not been able to access before.
This works particularly well for you if you have struggled to get direction with your health from conventional sources or even alternative modalities.
He specialises in focusing on stress (with the widest possible definition) reduction and cellular detox, and lifestyle interventions to drive permanent change.
Programs that Ken offers will likely include structured and trackable self explorations using functional lab tests, DIY functional tests, bioenergetic scanning, elimination diets, intermittent fasting (and derivatives), water fasting, functional fitness routines, breathing practices, sleep optimisation, meditation, and heart rate variability training, and a critical assessment for environmental factors eg EMF and water toxicity.
Ken's approach is laser-focused on where in your body the most support is needed and supports you to implement lifestyle changes to ensure that the process is transformational.
Ken promotes a spirit of mentorship in his programs.
Before long you will understand that your healing comes from within you, which despite all that you might have been taught, this is one of the most powerful, empowering beliefs you can have.
Yet if there remains any question about this work with Ken will show you enough to make you truly believe it. Perhaps it is time for you to become more self-directed in self-health.
Above all Ken will ensure that you make this done in a safe, supportive and caring environment.
Qualifications
Functional Diagnostic Nutrition Practitioner
Toxicity & Detox Specialist
Nes Health Practitioner
Human Potential Coach
Heart Math Facilitator
---