Member since 2013
The Conscious Psychologist
Kerry Deller
Servicing area: Tweed Heads
Focus area:
Anger Management
injury
Communication process
...
"The Conscious Psychologist Empowering Your Choice to Change" - Call Kerry Today To Organise Your Next Psychology, Hypnosis or NLP Session.
Kerry Deller - Psychologist , NLP & Hypnosis
---
Learn to OVERCOME Disempowering:
Mindsets depression, anxiety, fears
Behaviours addictions, smoking, weight/health
Perceptions of Identity low self esteem, sexual
Communication Processes conflict, family, social
Just give Kerry 'The Conscious Psychologist' a call & she'll organise your first life changing psychology session.

About Me - Kerry Deller

Kerry Deller has over 30 years experience working with human behaviour utilising psychology, hypnotherapy, NLP, counselling, coaching, training and personal/professional development and international public speaking to help those seeking life empowerment. These years of multi faceted experience in various contexts allow Kerry the dexterity to work with you wherever you are currently at.

Who AM I: The Conscious Psychologist

What Do I Do: Empower your understanding of your unconscious self, through conscious awareness.

What Does that Mean to You: Your consciousness determines how you experience the world. If your unconscious being is in conflict with your consciousness then it creates a push/pull experience. Understanding is part of the process of self-awareness and the journey to changing your life.

How Do I Do That: I utilise a range of modalities within the psychological framework, including:
Hypnosis
NLP
Psychodynamic processes
CBT
IPT
General assessment
Problem Solving Skills
Motivational processes

What Does That Give You: The power to know what to change and how to do it.

How will that Change Your Life: Therapy will allow you to move from Disempowerment - being stuck, confused, isolated, frustrated, depressed, anxious, stressed, overwhelmed, unmotivated, unwanted behaviours, mindsets, and perceptions.

To Creating: Empowered states of thinking, feeling and being. These will be reflected by a sense of understanding, acceptance, clarity, direction, determination, peace, and fulfilment.

What May not Happen: Your external circumstances may not necessarily completely change -

What will Change: How you see your world and how you respond.

My Experience: I have engaged in many occupational and voluntary contexts for over 30 years. This has provided an extensive experiential and knowledge basis. I have worked with individuals to overcome their addictions; compulsions; anxiety; depression; suicidal desires; sexual challenges; family / workplace conflicts; teen issues; disabilities; and much more.


For more information about the best services for your needs or to organise an appointment
- just give us a call!
---
See Also...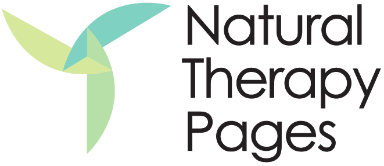 The Conscious Psychologist