Member since 2013
Kim's Holistic Medicine
7/66 Baltimore St
Belfield NSW 2191
Fluid retention
Circulation
Headaches
...
Want to find out my availability, pricing or opening hours? Click on Send Me Details Now to get started.
Clicking on the Send Me Details Now button opens an enquiry form where you can message Eva Kim directly.
Acupuncture& Chinese Herbal Medicine to treat all health conditions and promote general health and well being in a warm and peaceful environment.
Kim's Holistic Medicine
---

Traditional Chinese Medicine(TCM) takes a holistic approach to understanding normal function and disease processes and focuses as much on the prevention of illness as it does on the treatment.

TCM is a Primary Health Care system that includes:

Acupuncture
Ear Acupuncture
Japanese Style Meridian Therapy
Guasha (Scraping), Cupping, Bloodletting
Moxibustion
Hijama, Detoxification
Herbal Medicine & Tea (Capsules, decoction, granule & raw herbs)
Chinese & Korean Patent Medicine
Aromatherapy
Counselling
Diet Therapy
TCM Training

What can Acupuncture treat?

Based on the World Health Organization (WHO) which recognizes disorders that have been successfully treated by acupuncture and other common disorders that respond positively to acupuncture include:

*Respiratory System Disorders: bronchitis, asthma, acute tonsillitis, hay fever, common cold and flu, sinusitis, rhinitis, sore throat, cough, allergies

*Painful Conditions: headaches, migraine, post-operative pain, traumatic pain, dental pain, analgesia, chronic pain, joint pain, pain from cancer

*Digestive Disorders -toothache, post-extraction pain, gingivitis, mouth ulcers, gastritis, irritable bowel syndrome, dysentery, gastric ulcers, constipation, diarrhea, loss of appetite, chronic ulcerative colitis, dyspepsia, nausea and vomiting, hemorrhoids, weight management, heartburn

*Neurological Disorders: headaches, migraines, sequale of stroke, trigeminal neuralgia, facial and inter-costal neuralgia, paralysis, nocturnal enuresis, Meniere's disease, hypertension, bells' palsy, sciatica, nervous tension, dizziness

*Musculo-skeletal Disorders-sciatic, frozen shoulder, tennis/golf elbow, herniated lumbar disc, low back pain, shoulder and neck pain, osteoarthritis, rheumatoid arthritis, muscular tension, traumatic/sports injuries, fibromyalgia, gout

*Cardiovascular System Disorders: primary hypotension, hypertension, fluid retention, chest pain, angina pectoris, poor circulation, cold hands and feet, muscle cramps

*Uro-Genital System Disorders: nocturnal enuresis, bladder dysfunction, cystitis, prostatitis, impotence, urinary tract infection, low libido, kidney disorders, renal colic, urinary stones

*Sense Organ Disorders: conjunctivitis, simple cataracts, sudden onset of deafness in adults, tinnitus, each ache, red sore and itchy eyes

*Gynecological & Obstetric Disorders: PMT, irregular menstruation, virginal discharge, menopause, fibroids, infertility, breached baby, delayed labor, morning sickness

*Dermal Disorders: psoriasis, dermatitis, acne, eczema, pigmentation, scarring

*Psychological Diseases: depression, phobias, irritability, anxiety, nervousness, stress, addictions (smoking)

Others: low energy, stress, sleep disturbances, low immunity, diabetes

About Eva:

Eva is an experienced, fully qualified and accredited practitioner of Traditional Chinese Medicine. Eva has been specialising in musculo-skeletal disorders such as low back pain, neck & shoulder pain, postural problem, sport injuries, tennis & golf elbow, heel spur, rheumatoid arthritis and chronic muscle pain.

Eva also has successfully treated various gynaecological and menopausal complaints including: amenorrhea, PMS, infertility, IVF support, pregnancy support, preparation for labour and menopause. Eva has a great deal of clinical experience in these areas and continues her regular training in other areas with highly experienced mentors.

In addition, Eva holds a B.A. degree majoring in Chinese from the University of Auckland as well as a diploma in Yin Yang Studies & Counselling from Korea, and has utilised her knowledge in a variety of roles, thus bringing a vast array of experience and skills to the clinic to provide a more through and holistic treatment.

In harmony with TCM, and utilising her broad background, Eva aims to treat the 'whole' person (body, mind and spirit) and restore balance, in addition to alleviating the symptoms of the disease. Eva pays very close attention to detail and uses a gentle and interactive approach towards her patients. Eva will tailor each treatment to the individual and will often beneficially combine the different techniques of TCM e.g. acupuncture, herbal medicine, counseling and many others to achieve the most thorough and effective outcomes for the patient.

Patient Testimonials:

"I've been seeing Eva for my chronic back pain and sciatica. My first 3 acupuncture treatments have significantly healed constant back and hip pain that I have had for years. Although chiropractics and osteopathic treatments helped me previously, nothing has reduced the pain more than acupuncture. I believe that the herbal medicine Eva prescribed was also very effective in removing the pain rapidly. I have recommended her to several friends with neck and shoulder pain. One of them who went to Eva has been very pleased with the reduction of his neck pain. "(Paul, Male, 48 yo)

"I have chronic allergy and lots of runny nose. I used 2 boxes of tissues every day to blow my nose, feeling still not enough .I also used nasal sprays but it worsened my symptoms after a prolonged use. It was 1 month ago that I contacted Eva as a last resort. Eva gave me 30 packs of herbal decoction she had made herself so I could take them over 2 weeks. I am now relieved of most of the symptoms following herbal treatments, which is continuing. The best thing is that I do not need to wake up any more at night only to blow the nose. I feel less tired in the morning and use only half box of tissues in daytime." (Lee, Male 32 yo)

"I have lived with prolonged period over 5 years. Although I was only 13, my GP prescribed me oral contraceptives and I became unbelievably obese after taking them for years. Unfortunately, it did not fix my condition, either. My symptoms included intense fatigue, anxiety and dull pain in my lower abdomen that went all the way through to my back. My blood loss was very excessive with dark red clots.

I saw Eva last year and I was given a box of granule medicine made from Chinese herbs. I followed her instructions and it made a big improvement! The first period was about 80% better than any I'd had in my entire life. The duration came back to normal and I felt energetic. The pain in my abdomen was much milder and the discharge reduced a lot. By the time my next period came around, I hardly even noticed the symptoms. No lack of energy, no abnormal discharge or foul smell, no excessive bleeding, no cramping.

I've been taking her herbs since then, and it has changed my life. Now I get acupuncture and herbal medicine for other conditions as they come up."(Asha, Female, 19 yo)

Health Fund Rebates:

Eva is registered with all major private health funds including Medibank, MBF, NIB, HCF and MANY MORE. Acupuncture and Chinese herbal medicine consultations are covered by most private health funds, so please check your level of cover. Herbal medicine , if required, isprescribed at an additional cost.

Qualification Details:

Bachelor of Arts
Bachelor of Health Science in Traditional Chinese Medicine (Acupuncture &Herbal Medicine)
Diploma in Yin Yang Studies & Counselling
Certificates from many highly esteemed hospitals in China
Accredited member of AACMA, CMBA and AHPRA

Infertility Health
A Sensible and Sensitive Complementary Medical Approach to the Treatment of Male and Female Infertility

Kim's Holistic Medicine for Reproductive Wellness is directed by Eva Kim, Licensed Acupuncturist, Chinese Herbalist, and Doctor of TCM. We take a comprehensive approach to increasing your fertile wellness with natural fertility. We use both acupuncture and natural fertility drugs (herbal medicine) which have been shown to be very effective in treating infertility related to endometriosis, PCOS, high FSH, low sperm count, sperm DNA fragmentation, low ovarian reserve and even advanced maternal age.

Kim's Holistic Medicine's focus is on healing the underlying cause or causes of infertility. Our approach is honest and straightforward : first we help you achieve greater overall health, then we focus on enhancing your reproductive function.

We provide:

Prepare for pregnancy: Improve the function of the ovaries to produce higher quality eggs; Increase blood flow to the uterus and increase the health of uterine lining; Relax and de-stress; Strengthen the immune system and increase energy levels

Consultation and diagnosis: fifty percent of infertile couples are given a medical diagnosis of unknown causes for their infertility. We offer thorough referral advice for appropriate medical examinations on both men and women.

Treatment for male and female infertility: After consultation, we are using Acupuncture, Chinese Herbal Medicine, Healthy Diet to improve sperm count, motility, morphology and reduce sperm DNA fragmentation; increase chance of conceiving.

Support during pregnancy: Treatment for morning sickness; baby in breach position; labour induction; haemorrhoids; back pain; fluid retention; blood pressure disorders; night time urination.

Postnatal support: Treatment for postnatal depression; Help speed up physical recovery after giving birth; poor lactation; mastitis; healing after caesarean section; poor healing after episiotomy; and painful intercourse after childbirth.

Lumbago
Lower Back Pain and Sciatica Treated with Acupuncture

You can relieve low back pain after one or more treatments from Belfield Holistic Medical Centre. Lower back pain is one of the most common conditions treated with acupuncture.

There are two types of acute and chronic cases: The symptoms of the lower back pains are: soreness, stiffness, and dull ache in the lower back on one or both sides or at the center of the lumbar spine.

Some patients with sciatica may experience pain, tingling, numbness, radiating in the thighs and legs or even to the feet. Prolonged sitting, standing, walking or even lying in the bed, can aggravate the lower back pain. X-ray or MRI may show a narrowing of disc space or even disc protrusion that may or may not press on the nerve at L4-L5 or L5-S1. The same disc protrusion may cause narrowing of the spinal canal resulting lumbar stenosis. Some patients may already have one or more surgeries. But the lower back pain persisted even after multiple sessions with physical therapy and chiropractic treatments. In such situation, acupuncture provides an excellent and effective alternative to those patients who has failed the procedures listed above and those who wish not to have surgery or under constant heavy pain medications.

Eva's approach with acupuncture to treat low back pain is based on her Chinese Medicine. Her unique acupuncture point selection is designed to improve blood circulation and relax paraspinal muscles allowing more fluid and nutrients to nourish the disc thereby increase the elasticity of the discs. Such increase in the elasticity of the discs thru acupuncture can help in reduce the disc protrusion and thus reduce and eliminating the lower back pain. A companion exercise program is also given to the patients undergoing acupuncture for lower back pain and sciatica. The number of visits ranges from 2 to 10. Most of the patients experience substantial relief after 4 acupuncture treatments.

Payment Options
Payments accepted by Cash, Cheque or Internet Banking

Health Insurance Cover

REBATES ARE AVAILABLE FROM OVER 50 PRIVATE HEALTH INSURANCE FUNDS INCLUDING BUPA, HBF, HCF, MEDIBANK PRIVATE, GOVERNMENT EMPLOYEE FUND AND MORE. CLAIMS ARE APPLICABLE FOR ACUPUNCTURE AND CONSULTATIONS.


Qualification details
BHSc, B.A., Cert
---
Service categories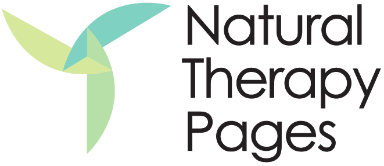 Kim's Holistic Medicine