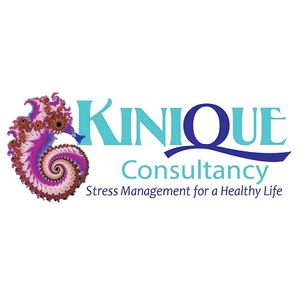 Member since 2007
Kinique
5 Kinsella's Road West rd
Mango Hill QLD 4509
Servicing area: Mango Hill & Brisbane QLD
Human movement
Ear candling
Wellbeing
...
Want to find out my availability, pricing or opening hours? Click on Send Me Details Now to get started.
Clicking on the Send Me Details Now button opens an enquiry form where you can message Marney Perna directly.
De-stress, energise and unlock your full potential.
Kinesiology, Ear Candling, Foot Joint Mobilisation, Dr Detox Ion Cleanse Foot Spa & Shell Essences
---
Our Holistic Treatments
Kinique provides consultations and natural therapies in Mango Hill QLD to help people address their health issues and eliminate their stressors.
Our services include kinesiology, ear candling, foot joint mobilisation, Dr Detox® Ion Cleanse and Shell Essences. Each healing modality is targeted at a specific goal, whether it's to de-stress, clear out emotional blocks, increase energy levels and mobilisation, or bask in relaxation.
Kinesiology
Kinesiology involves the analysis of the body's muscles to pinpoint any imbalances, underlying conditions, or shift in energy levels. In doing so, we will be able to address the source of your issue and alter it to improve the state of your health.
The human body has the natural ability to heal on its own, but energy blocks can sometimes hinder it from doing so. Kinesiology identifies these blocks, which may have been caused by emotional trauma, untreated stress, injury, nutritional deficiency, or many other factors.
Kinesiology works on anybody regardless of their age and gender. However, a child must always be accompanied by their parent or guardian during sessions.
We also have a treatment called Animal Kinesiology, which is designed for your pets who are experiencing chronic stress, anxiety, or displaying behaviour issues.
Benefits of Kinesiology
Relieves pain
Improves posture
Speeds up injury recovery
Enhances sports performance
Identifies food sensitivities
Overcomes learning difficulties
Releases emotional trauma
Enables you to set clear-cut goals
Ear Candling
This is a form of alternative therapy that calms, relaxes and energises. We use original Biosun ear candles that emit the wonderful scent of honey, sage and chamomile.
We incorporate essential oils and a soothing background music into our treatment sessions to put you in a deep state of relaxation. After which, we will indulge you in a refreshing scalp and facial massage.
It's important to note that ear candling is not recommended under the following circumstances:
There's a hole in your eardrum
You have tympanostomy tube implants
You have an ear infection
You have a skin condition around your ears
Foot Joint Mobilisation
Prolonged standing, ill-fitting shoes, ankle and foot injuries can impair your feet.
If you've been suffering from chronic foot pain or immobile joints, undergoing this natural treatment once or two times a week will produce positive results over time.
Dr Detox® Ion Cleanse Foot Spa
When absorbed into the body, heavy metals, cholesterol plaques, oxidised fats, and other chemicals in water, food and air can upset the normal function of the body and lead to all sorts of diseases.
This noninvasive therapy detoxifies and revitalises your body while restoring your balance.
Benefits of Dr Detox® Ion Cleanse Foot Spa
Boosts energy levels
Improves mental clarity
Improves sleep quality
Reduces bloating
Improves your wellbeing
Vibrational Remedies
Marney can raise your positive vibrations in many different ways. It can be through essential oils, gems, crystals or affirmations. Once you have picked a specific type of vibrational remedy, listen to its story so that you can connect with the vibrational energy that emits from it.
Shell Essences trigger positive emotions and clears the energy pathways to rebalance all aspects of your whole person.
Flower Essences increase your vibrational energy and guide you in unleashing your full potential, eliminating negative beliefs, and bringing about harmony.
Kinique'ly For You - Emotional Healing Mists releases stress and improves your health.
Essential Oils are potent agents for rebalancing energy and improving emotional wellbeing. These may be used as a topical remedy, mixed with lotion or used with a diffuser.
Book an appointment to try these holistic treatments and improve the state of your health.
---
Service categories
This practitioner provides online consults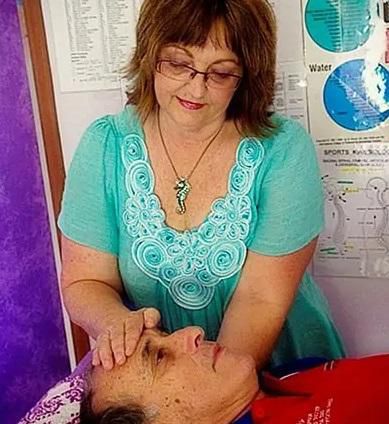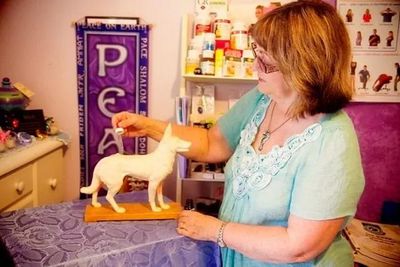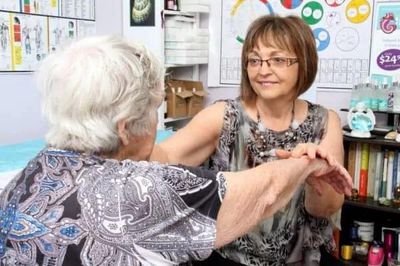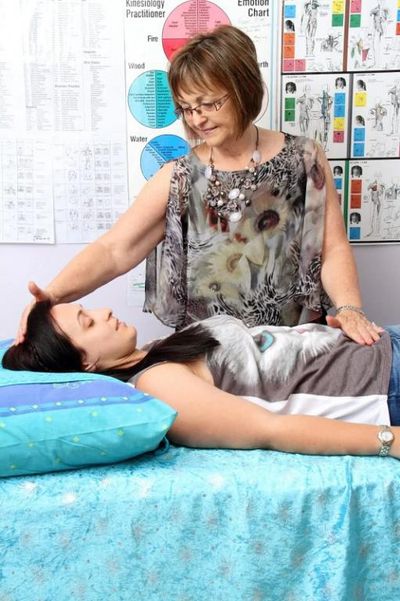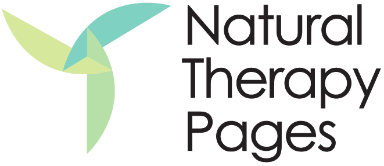 Kinique