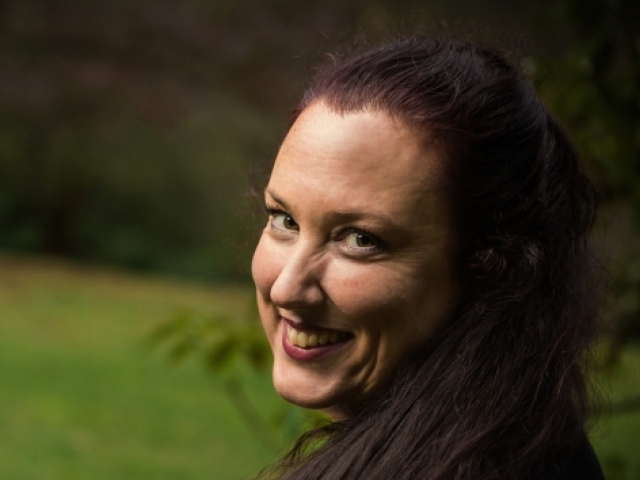 Clicking on the Send Me Details Now button opens an enquiry form where you can message Kirily Thomas directly
Send Me Details Now
Special Interest in Gastrointestinal Disorders, Gut Microbiome Rebalancing, Mental Health, Menstrual and Menopausal Wellness, Chronic/Complex Illnesses
Kirily Thomas | Integrative Naturopath | Naturally Balanced Healthcare
Servicing area
Dandenong Ranges, Eastern & South Eastern Suburbs
---
Focus areas
Bloating
Perimenopause
Gut Health
Microbiome
Constipation
Health issues
---
Hi, I'm Kirily your experienced, degree-qualified, Integrative Naturopath with 15 years in clinical practice. I fix stubborn gut issues, rebalance the gut microbiome, support mental health, balance moods, balance hormones and help people piece things together when they have a chronic/complex illness. There are never "too many things wrong" to fix/support!
In fancier terms, my special interest areas are:
Rebalancing the Gut Microbiome and all the related health issues impacted by gut health - this includes issues with SIBO, recurrent thrush, bacterial vaginosis (BV) and UTIs;
Gastrointestinal Disorders - IBS, IBD, SIBO, Coeliac Disease, chronic constipation, chronic diarrhoea, reflux, bloating, food intolerances, FODMAPs etc, "my gut has never been the same since I became ill with a stomach bug 6 months ago (or sometimes years ago!)...";
Mental health - including depression, anxiety, PMS, PMDD, stress, insomnia;
Hormonal Support - menstrual and hormonal issues including the perimenopause and menopause transition (especially in the 35-55 year age group), PMDD, PMS, PCOS, problems after coming off the oral contraceptive pill (or having the rod or mirena removed), endometriosis, heavy menstrual bleeding, period pain, thyroid issues;
Chronic and complex Illness (including autoimmune conditions) - including people of multiple pharmaceuticals to help manage things;
Full pathology reviews from a functional perspective - I incorporate this into my consultations for all my patients, even just utilising general bloods from your GP (I regularly refer my patients back to local GPs for checkups). I've just completed a six month masterclass in advanced functional pathology, and you'll be surprised what can be picked up in regards to nutritional issues from general bloods.
I offer functional testing and have had extra training in the interpretation of full gut microbiome analyses from companies such as Microba and Thryve. This can help me identify specific gut flora imbalances and advise you on how this may be impacting your overall health and give you specific and tailored advice. I'm also SIBO-Doctor approved, having competed all of Dr Nirala Jacobi's SIBO specific training .
I describe myself as an Integrative Naturopath, as I'm very evidence-based (with a little bit of woo, if the situation is right) and I support a lot of complex and chronic issues in my clinic. I'm very experienced with prescribing alongside pharmaceutical medications and identifying any possible interactions. I'm happy communicate and work with GPs, medical specialists, psychiatrists, psychologists, social workers and counsellors. I'm also currently completing post-graduate studies in evidence-based complementary medicine, so I keep very up-to-date with all the latest research.
My clinic, Naturally Balanced Healthcare, is located in Belgrave Heights and I practice Wednesday-Saturday (including Thursday evenings). Appointments are either in-clinic or online in a TeleHealth format (except for my Thursday evening appointments which are online only). Online/TeleHealth appointments will continue to be available on an ongoing basis, for everyone, and not just my distance patients.
Kirily attained her Bachelor of Health Science (Naturopathy) in 2006; a Graduate Certificate in Evidence Based Complementary Medicine in 2020 (via UTAS); and is currently studying towards a full post-graduate degree through the University of Tasmania (Bachelor of Medicines Management with Professional Honours in Complementary Medicine) which will be completed in 2021. She is a full member of the professional association NHAA and the registration board ARONAH. Kirily also regularly attends professional seminars as part of her continuing professional development and education.
Qualifications
Graduate Certificate In Evidence-Based Complementary Medicines
Certificate IV In Massage Therapy
Bachelor of Health Science In Naturopathy
Advanced Diploma In Naturopathy
Professional Membership
NHAA - Naturopaths & Herbalists Association of Australia
---