Member since 2006
knots2knead
Michelle McDonald
knots2knead
10 Kimber crs
Kellyville NSW 2155
Servicing area: Treating in the Hills District, New South Wales
knots2knead would like to welcome you to their services. You can be assured that every massage treatment will be as good as the first and tailored to your individual needs. Passion and commitment to helping you feel and move better is second to none at knots2knead
knots2knead Remedial Massage Bella Vista Norwest
---

It all goes hand in hand really. As a massage therapist, I see the strains and effects of poor posture too frequently. Reduced range of motion, muscular imbalances and stiff joints all lead to an inefficient and eventually, a painful body. Age should not be acceptable for struggling to put on your shoes, blow dry your hair, turning your head like a robot or not being able to sit on the floor cross legged. It is a simple philosophy - if you don't use it, you lose it! Your body needs movement, joints need mobilising and muscles need stretching and strengthening. Invest some time into achieving improved range and reap the rewards.

Don't know how or why to stretch?

These sessions aim to improve your well being and teach you new postural habits. Be guided through a series of stretches that will;

Strengthen the imbalances as a result of poor posture

Increase core stability and activation

Gain muscle tone

Improve energy levels by improving your body's efficiency through movement

Reduce injury through poor bio-mechanics

Re-train your movement pattern for a younger looking you

Come and stretch with knots2knead

Learn PNF's, resisted & partner assisted stretches

Stretches focusing on shoulder muscles, chest and neck will greatly improve your everyday movement pattern. This reduces injury, pain and fatigue. We need to counterbalance all of the days stress and strain that we place on our skeletal structure caused by poor habits, sitting at a desk and life!

Act your shoe size - not your age!
Tight hips + stiff spine = Feeling old!

Do you grunt n groan just because you are putting on your shoes? Is turning your head to reverse the car an ordeal? How about sitting on the floor - impossible? Feel weak? You have stiff joints!!!. A combined stretch and mobility class will see you doing these tasks with ease, as you should.

***Feel younger***

Slouching, hunch back, fatigue, aging - these are all features common in poor postural conditions. Postural alignment dictates how well you move. Postural habits require a conscious and consistent effort to change. We can improve our quality of life with better posture - breathing, flexibility and appearance will be just a few benefits you can expect to experience.


---
Call to book your corporate massage or stretch sessions. I am happy to chat to you about the options available!!
Qualification details
---
Certificate of Massage Therapy Practice

Diploma of Remedial Massage

Bachelor of Health Science

Therapeutic Recreation Specialist certification

Master Personal Trainer

Soft Tissue Mobilisation certification

Dry Needling Intro & Advanced certification

Instructor of Soft Tissue Mobilisation Techniques
---
Service categories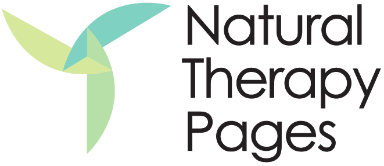 knots2knead