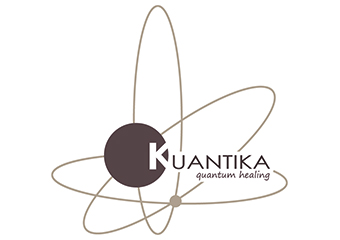 Kuantika Quantum Healing
Want to find out my availability, pricing or opening hours? Click on Send Me Details Now to get started.
Send Me Details Now
Clicking on the Send Me Details Now button opens an enquiry form where you can message Sandy Fontannaz directly
Kuantika offers services working with intergalactic and shamanic energetic healing techniques. We also offer DNA template reprogramming and kinesiology to facilitate profound healing.
Kuantika
Focus areas
Belief systems
Chronic health issues
Growth
Entity removal
Emotions
Fear
---
---
ABOUT
ACCESS YOUR HIGHEST POTENTIAL
WHY SHAMANIC HEALING?
Trauma, emotional and mental stress, false belief systems, physical distress, old programming, and other blocks are all stored in the energy fields of our bodies, shadowing our soul as a result.
Shamanic healing clears blockages and help repair and re-balances these energies. Emotional clearing enables us to clearly identify what we are feeling and why we are feeling it. Gaining emotional clarity leads to a freer more open life with no fear or restraint because we know we are able to handle our emotions.
Healing these trauma enables us to finally function at our full potential and discover who we truly are, facing each day with a newness and joyfulness that can be profoundly life changing.
Shamanic Healing


DNA Attunement


Light Language


Past Life Clearing


Soul Retrieval


Cord Cutting


Trauma Clearing


Breaking Contract


Entity Removal


Implant Removal


---
SERVICES
When we are a victim, we allow the past to control our present.
By conquering our pain and letting go of old defence mechanisms, we are stepping into the present allowing healing and growth.
---
HONOUR YOURSELF
NOT YOUR EVERYDAY EXPERIENCE
---
INTERGALACTIC SHAMANIC HEALING - $160
AVAILABLE REMOTE
During these sessions I follow the guidance of both my Spirit guides and your Spirit guides. They bring us to the core of the issue and show me how to facilitate profound healing. Shamanic healing brings through a life changing experience using a mixture of intergalactic techniques and shamanic work.
Deeply rooted behavioural pattern, chronic illnesses, emotional and mental issues and past trauma are being addressed through:
DNA attunement, Heart Opening, Past life clearing, Soul retrieval, Breaking contracts, Cords cutting, Entity removal, Implant removal
During these sessions, you will be experiencing an array of medicine such as soul language, light signs, crystal energy, tribal chants, singing bowls, rattles and rain stick.
This is a healing for you only if you are ready for some deep deep work.
HOLISTIC KINESIOLOGY - $110
Kinediology uses the gentle art of muscle monitoring to access information directly from the body bypassing the conscious mind. This allows me to access specific information from your cellular memory bank via the neurological system, acupuncture meridians and energy template. We can address dis-ease by looking at preventative intervention and the treatment of the whole person.
I am specialising in emotional and neurological issues such as:
Addictions, Fear and phobias, Insomnia, Memory, Emotional intensity, Rage, Trust, Touch-Taste-Smell, Drive, Stuttering, Repetitive movement syndrome, Being out of body …
During these sessions I use a variety of techniques to rebalance the body such as acupressure, age regression, deep survival emotions release, stress diffusion points, sounds, affirmations, visualisations, chakra clearing, palming, light signs and light language.
---
LIGHT LANGUAGE
A POWERFUL HEALING TOOL
Are you feeling drawn to experience Light Language in a private healing session?
NOT YOUR EVERY DAY EXPERIENCE
Have you heard of light language or soul language before but are not sure of what it is exactly, where it comes from and why it is such a powerful healing tool? Here is a simple explanation. Enjoy!
A POWERFUL HEALING TOOL
Are you feeling drawn to experience Light Language in a private healing session?
Light language, soul language or intergalactic language is the language from the soul. We all have had incarnations on different planets as different beings. The soul is the part of you that has carried through all your past lives. It is the part that has come through all the way with us, has collected all the knowledge and is withholding it. This has created our lineage. Light language conveys the frequency of light sounds and all the information from the ancients of the star system.
To know more about Light Language, click here!
---
Not finding suitable times?
Email us info@kuantika.com.au Or Message us
---