Ku-ring-gai Naturopathic Clinic
Suite 2
793-795 Pacific hwy
Gordon NSW 2072
Lifestyle
Health outcomes
Natural medicine
...
Want to find out my availability, pricing or opening hours? Click on Send Me Details Now to get started.
Clicking on the Send Me Details Now button opens an enquiry form where you can message the practitioner directly.
The modern world is full of many man-made chemicals and it seems that we are not only what we eat, but also what we drink, breathe and touch.
Detoxification Programs
---
The good news is that your body has an amazing ability to eliminate these toxins through inbuilt detoxification systems. However, your body can become overwhelmed with accumulated toxins and a well designed, safe, integrated, step-by-step detoxification program can help give you back your bounce!
The detoxification programs Sue uses are not horrible or difficult to do and can make a substantial difference to your immunity, energy, digestion and general well being.
The Integrated Detoxification Program works by:
Removing toxin
exposure through dietary and lifestyle changes
Removing bad bacteria and waste from your digestive system
Renewing you digestive lining and the healthy bacteria to improve you digestive function and
Releasing you body toxins so the can be eliminated.
Sue will use an in Clinic Health Assessment to monitor your progress which is also very motivating.
Remove
This stage treats the digestive system first and foremost and acts to remove bad bacteria and waste from your digestive system. These bad bacteria can directly produce toxins that are absorbed into the bloodstream and may also damage the lining of the digestive system. This stage usually takes about 3 weeks.
Renew
This stage focuses on your digestive system and kidneys, alkalising your body to support detoxification and elimination functions. In this stage you will be renewing and rebuilding your digestive lining, as well as replacing the bad bacteria with healthy ones and improving you digestive function. Healthy bacteria and nutrients for a healthy gut have a number of beneficial actions including controlling the growth of bad bacteria, reducing inflammation and helping to absorb nutrients more effectively. This stage generally lasts two weeks.
Release
This final stage provides the body with the nutrients required for successful liver detoxification while protecting the body throughout the elimination process to release toxins more effectively. This stage usually lasts two weeks.
Why does this detoxification program take so long?
---
Shorter programs generally (3 and 4 day programs) generally focus purely on liver detoxification. Whist they may provide some temporary benefits they do not address the possibility of "leaky gut syndrome." This means that the symptoms of toxicity are likely to return, and there is a significant risk of major side-effects. These side-effects can include nausea, headaches, fatigue, diarrhoea and aggravation of other health issues. The symptoms are a sign that toxins and free radicals are being released too quickly and are damaging your body.
By completing a well designed, safe, integrated detoxification program you will be giving your body the best of performing to its intended levels of health and vitality.
Express Detoxification
– 2 weeks
This is more for short term lifestyle excesses or as a 'tune-up'.
---
Make an appointment today to start on your way to better health!
---
---
Service categories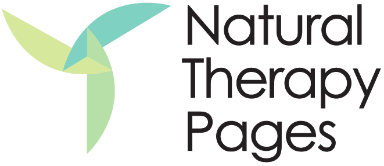 Ku-ring-gai Naturopathic Clinic